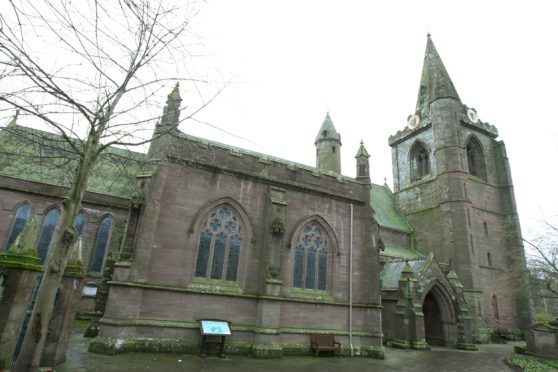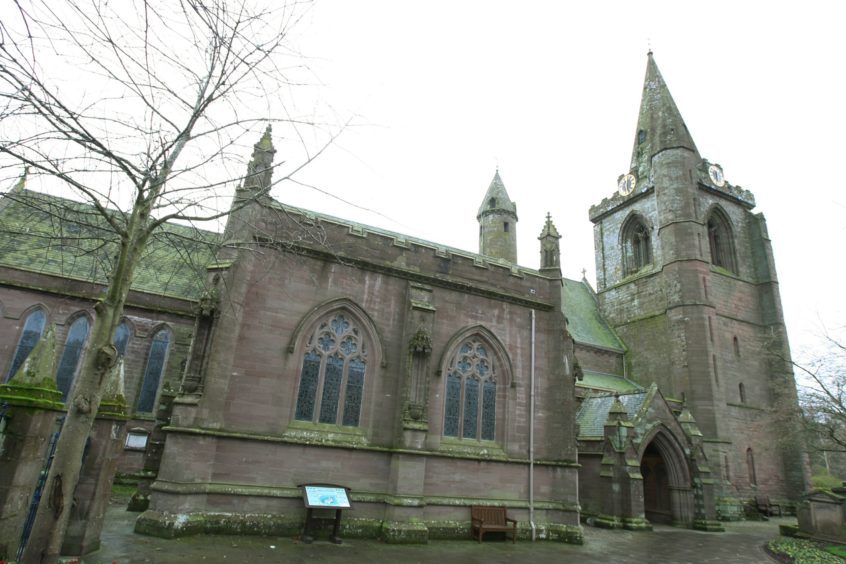 Troubled Brechin Cathedral has suffered a woodworm infestation in the bell tower.
An application has now been lodged with Angus Council to repair the timber following a fundraising drive.
The bearing ends of the timber beams in the upper bell tower chamber are decayed due to a wet rot and it is proposed to replace them using steel rods and resin.
The timbers have also been affected with a heavy woodworm infestation and there are sections of decay along the lengths of the beams.
There are also signs of deflections in these beams and it is proposed to strengthen the beams by creating a groove along the top surface and filling it with steel reinforcement and resin.
After the resin has set, all surfaces are to be treated with a fungicidal paste.
Some of the joist ends in the lower tower level would also be replaced where necessary following decay.
All joist ends will also be drilled to check on their condition and treated with a fungicidal paste where they are found to be in sound condition.
A Church of Scotland spokeswoman said: "An inspection of Brechin Cathedral in 2017 brought to light a woodworm problem and some timber decay in the bell tower.
"The Friends of Brechin Cathedral have agreed to fund the repairs which will cost in the region of £10,000.
"The congregation and the General Trustees of the Church of Scotland are very appreciative of their generous support for the Cathedral building."
At bell tower level the top boom members where they are in contact with the stonework bear signs of a wet rot attack.
Some softness was discovered in a small section of the bottom boom bearing ends and it is proposed to drill additional holes and inject a fungicidal paste.
A new oak section will also be fitted across the window above the bearing ends of the top booms which are showing signs of decay.
The financial position, along with a continuing decline in attendance and the departure of the minister, has prompted talks to seek a union with Gardner Memorial Church.
Brechin owes its origins to the medieval cathedral, which is the oldest building in the burgh, and the Celtic monastery which preceded it.
The building itself is to celebrate its 800th anniversary in 2020 and the oldest part of the cathedral is the Pictish round tower which is about 1,000 years old.
Last September, CCTV footage emerged showing youngsters using the building as a playground, ripping down church notices and setting fire to them, as well as running over pews and using a hymn book as a frisbee.
In February this year, vandals scratched a hate-filled, anti-religious message on the walls.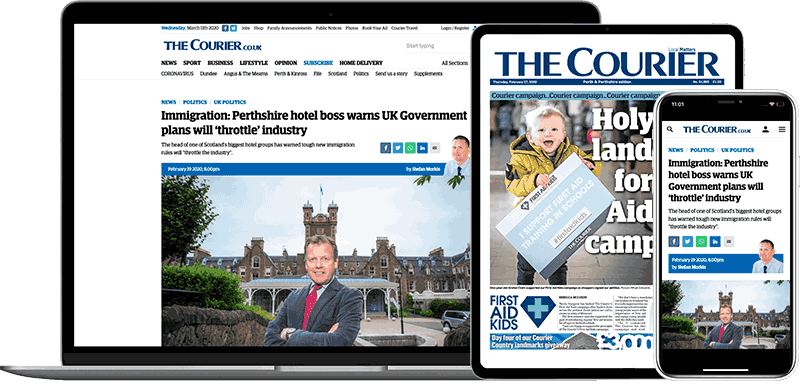 Help support quality local journalism … become a digital subscriber to The Courier
For as little as £5.99 a month you can access all of our content, including Premium articles.
Subscribe