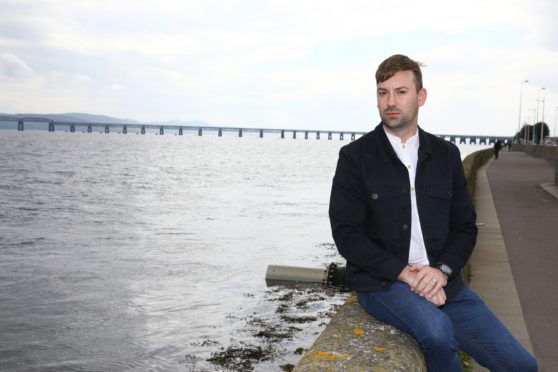 An Angus man who raised "revenge" raid allegations against police in Tayside has told how his life has been "put on hold" while he waits for answers.
Daryl Todd from Arbroath took his grievance to the Police Investigations and Review Commissioner (PIRC) in September but is still awaiting the completion of the probe.
The watchdog blamed "high demand" after Mr Todd was told it will take a further three months to complete the investigation.
"I think victims shouldn't have to wait this long," said Mr Todd.
"It's like we are being punished again for something we didn't do. It's been nearly a year since I referred it onto the PIRC.
"I always think about how long it's taken and it's always at the back of my mind.
"It's unfair and a slap in the face to victims of domestic abuse and people who turn to the police for help but are then let down.
"It's hard to move on with my life with this still hanging over me."
Daryl Todd's Angus home was raided by a team of nine officers from Dundee armed with a battering ram after he was accused of stalking PC Kirsty Hawkes and Inspector Gordon Fotheringham.
Police said there was evidence Mr Todd had posted and communicated "inappropriate and unlawful" comments from the Twitter handle @BushKateb about the two officers and their children.
He was arrested and charged but prosecutors later dropped the case against him due to a lack of evidence.
Mr Todd said he did not have a Twitter account at the time of the posts.
It's a gloomy day for PC Kirsty Hawkes, Arbroath Police. Hawkes has found herself named & shamed for her arrogance.
She was rude and unprofessional to a vicitim of domestic abuse. Her bosses had to issue an apology on her behalf, leaving a cloud of embarrassment over the force. pic.twitter.com/HMjn19TdXa

— Nikki Sugden ? (@BushKateb) January 5, 2018
He alleged the raid was carried out to "get back" at him following a 2017 investigation which resulted in officers in Angus being criticised for their actions towards him.
Mr Todd, who had been relocated for his own protection after being the victim of domestic abuse, went to Arbroath Police Station to report harassment after a woman posted his address on Facebook but was told it was "not a police matter".
The force's Professional Standards Department concluded its own investigation into the recommendations which were made by the PIRC and upheld Mr Todd's complaint and blasted PC Hawkes for being "rude and unprofessional".
In the wake of the report being made public, PC Hawkes and Inspector Fotheringham then alleged Mr Todd was stalking them and reported the matter.
Mr Todd said the case against him being dropped was proof "there was no case to answer" and subsequently lodged a complaint with Police Scotland about his treatment which alleged the two officers "pulled strings" which caused his house to be searched.
Police – who said the number of officers involved in the raid was "appropriate in the circumstances" – told Mr Todd in a written response there was no evidence of "inappropriate influence" from PC Hawkes or Inspector Fotheringham and the complaint was not upheld.
A PIRC Spokesperson said: "Recent applicants for a complaint handling review have been advised that, unfortunately, we have been experiencing some delay in allocating new cases, due to the high demand for our services, coupled with a temporary reduction in staff.
"All applicants are regularly kept up to date with the progress of their CHR.  We aim to complete each review as quickly as possible, taking into account the complexity of each case."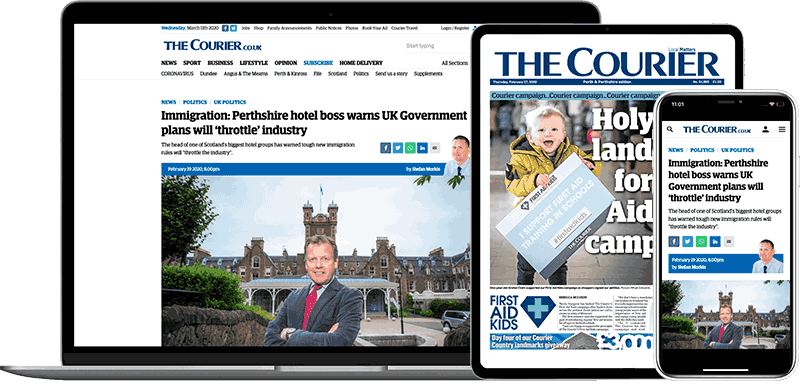 Help support quality local journalism … become a digital subscriber to The Courier
For as little as £5.99 a month you can access all of our content, including Premium articles.
Subscribe