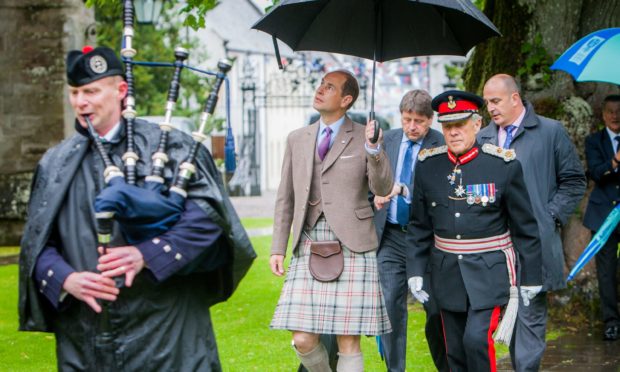 The Earl and Countess of Forfar will visit an Angus rugby club on their first visit to the county on Monday, July 1.
Prince Edward and his wife Sophie received the historic titles in March as a 55th birthday present from The Queen.
They will visit Strathmore Rugby Club in the afternoon to watch young club members, and those who play with disabilities and conditions such as autism, take a special training session.
A spokesperson for the Strathmore Rugby Club Community Trust said: "We are delighted to announce that we will be welcoming their royal highnesses the Earl and Countess of Forfar, Prince Edward and wife Sophie. To celebrate, we will be hosting a special session."
The club, based in Forfar but serving the region, has won plaudits for its community-focused approach, including Scotland's first autism friendly rugby sessions.
The Queen's representative in Angus, Lord Lieutenant Mrs Georgiana Osborne, said she was thrilled the Earl of Wessex and his wife, Sophie were coming to the county so soon after the title announcement.
"A Royal visit is always a wonderful occasion in Angus and we hope the people of the town will turn out to welcome the new Earl and Countess of Forfar," said Mrs Osborne.
"I was delighted when the Queen bestowed this very old Scottish title on Prince Edward on his birthday."
"A busy programme is being planned for them to enjoy and we hope they will be able to see many different aspects of the community."
The couple will visit other youth organisations in the town centre earlier in the day.
The title of Earl of Forfar bestowed upon Prince Edward strengthens the Royal family's links with the area.
His grandmother, Queen Elizabeth the Queen Mother, spent her childhood years at Glamis Castle, the ancestral home of the Earls of Strathmore and Kinghorne.
The castle was also the birthplace of Princess Margaret.
The Royal family have also enjoyed private visits to Cortachy Castle, home of the Earl and Countess of Airlie, which sits at the foot of the Angus glens.
Members of the Royal family have made numerous visits to Angus over the years, with the Earl of Wessex visiting Montrose and Brechin in June 2017.
He is the youngest of the Queen and Prince Philip's four children and their third son.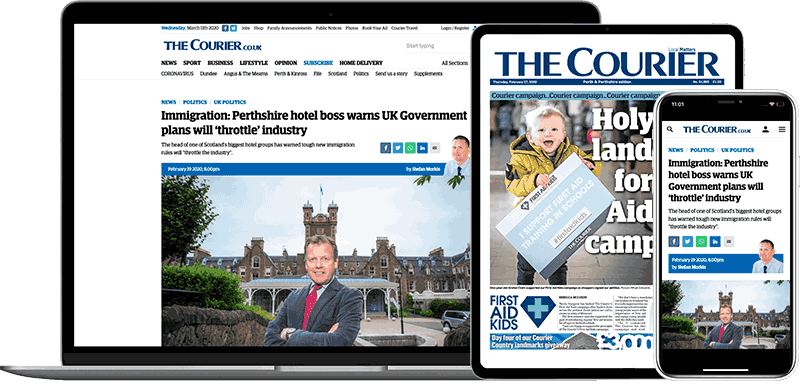 Help support quality local journalism … become a digital subscriber to The Courier
For as little as £5.99 a month you can access all of our content, including Premium articles.
Subscribe