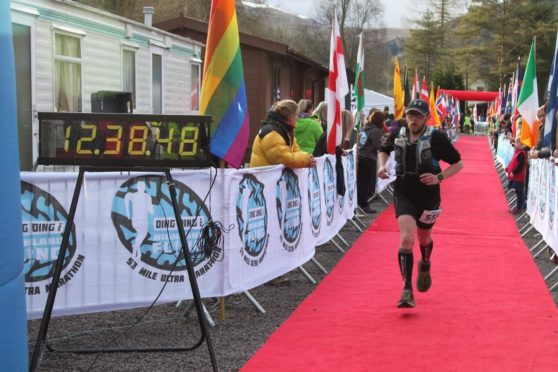 A Tayside IVF specialist will put a medical scare to one side to run the 70-mile Great Glen Ultra-marathon following a family baby tragedy.
Philip Milne from Forfar will cast off his burgundy scrubs to compete in an ultra-marathon to raise funds for Sands after learning a relative lost their baby daughter Isla, at 37 weeks.
Mr Milne has completed several marathons and ultras before and in 2016 he pulled on his running shoes to make his way round all 55 of the colourful characters on the Oor Wullie Bucket Trail in just five hours.
A clinical embryologist in the IVF unit of Ninewells Hospital, Mr Milne will be running from Fort William through the Great Glen to Inverness with 'for Isla' on his Sands running vest.
"I'm training about three to four times a week getting about 40 to 50 miles in," he said.
"Although I have been running for about 10 years and have done about eight ultras, what makes it slightly more difficult for me is that I had quite severe pneumonia in 2016 that required surgery and three weeks in hospital.
"The pneumonia and subsequent empyema that developed scarred some of my lung and I lost about 15% lung function. I can get breathless walking up two flights of stairs.
"In the UK, one in every 225 births is a stillbirth – a baby born dead after 24 completed weeks of pregnancy.
"That's around 3,400 babies dying every year, or nine every day, on average."
Sands work to reduce the number of babies dying and to improve care and support for anyone affected by the death of a baby.
Sands exists to support anyone affected by the death of a baby, to improve the bereavement care received by parents and families, and to promote research to reduce the number of babies dying.
Mr Milne said: "Having two children myself, I can't imagine the pain and grief that couples experiencing a neo-natal death must have to deal with. It fills me with such sadness.
"I'm also an embryologist in an IVF lab and I have helped hundreds of couples to have babies and others to realise it just wasn't going to happen.
"We also see some couples who have experienced a neo-natal loss and yet somehow, they gather the strength to go through the process and for many achieve a successful outcome.
"Even a little raised doing this will help with research to better understand and hopefully reduce the incidence of such loss."
People can donate by going here to https://www.justgiving.com/fundraising/ggu-2019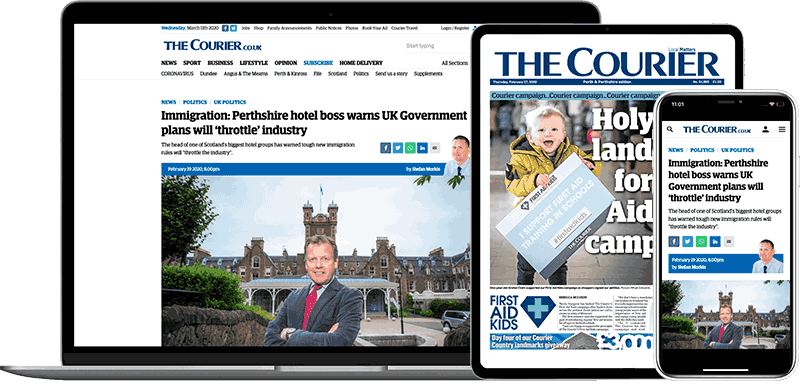 Help support quality local journalism … become a digital subscriber to The Courier
For as little as £5.99 a month you can access all of our content, including Premium articles.
Subscribe