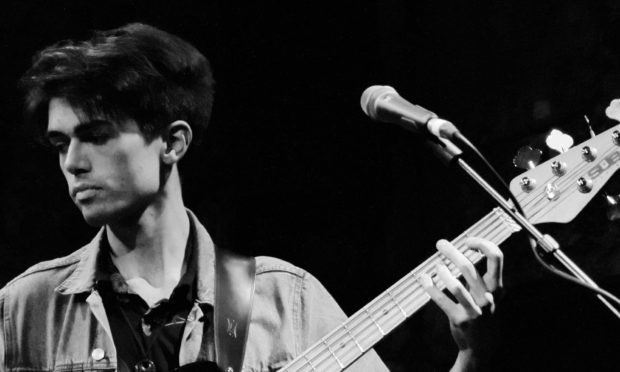 A Forfar musician has spoken of his pride at receiving hundreds of pounds from the great uncle and lifelong music fan he never got the chance to meet.
Aidan Harvey, 20, said he was "shocked in a good way" to discover he was related to Neil 'Tattie' Taylor, whose passion for music and football in Montrose turned him into a local celebrity before his death from cancer in 2017.
Aidan's connection to Neil came to light after Neil's bother Eric Taylor tracked down his "long lost" half-brother William.
The family told Eric about Aidan – a Napier University music student and singer and guitar player in alternative rock outfit Glass Ships – and Eric decided to make the £8,000 gift in his brother's memory.
Aidan said: "I heard about Neil from my Grandad, who was his half-brother. It came as a bit of a good shock, if you know what I mean. It was really nice to meet Eric and learn all about Neil. I never met him, but I heard about him before he passed away. That was sad to hear.
"Eric said Neil was well into his music. It was great to learn that was going to give us the money in his brother's name. We're going to save it to pay for something that is quite concrete – like recording a song or financing a music video," he added.
Aidan said he likes to think Neil would be "proud" of the band's achievements so far.
"From what I've heard from Eric, I think he would have liked the music and would be proud of what we're trying to do," he added.
Eric decided to donate the bar takings from his brother's wake after discovering the family connection to the up-and-coming musician and will hand over a cheque at an open mike night in Forfar later this month.
"Neil always loved music in Montrose. If there was a gig on then he would always go. I found out that Aidan's family would often go and support him when he played," he said.
"So it's possible that Neil and his half-brother have been in the same room watching the band without him knowing it was his long lost half brother."
Neil's funeral, held in Montrose Town Hall was attended by hundreds of people.
A minute's applause was also held by Montrose FC following his passing to pay tribute to someone the club described as "a really great guy".
Mr Taylor's partner Susan McRobbie said he was "a one-off" and "a remarkable man" and his family and friends were all proud to have been part of his life.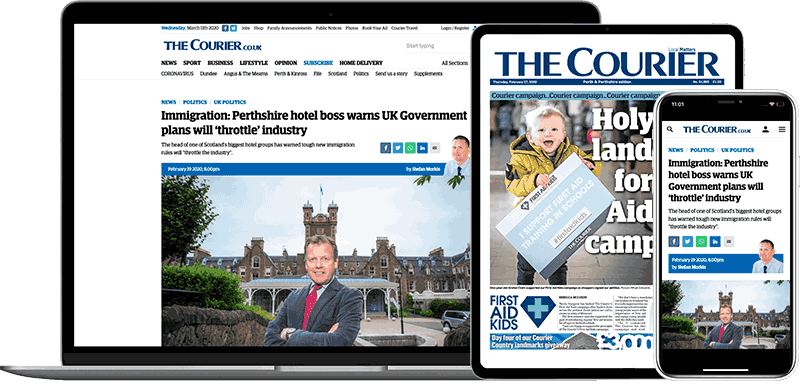 Help support quality local journalism … become a digital subscriber to The Courier
For as little as £5.99 a month you can access all of our content, including Premium articles.
Subscribe