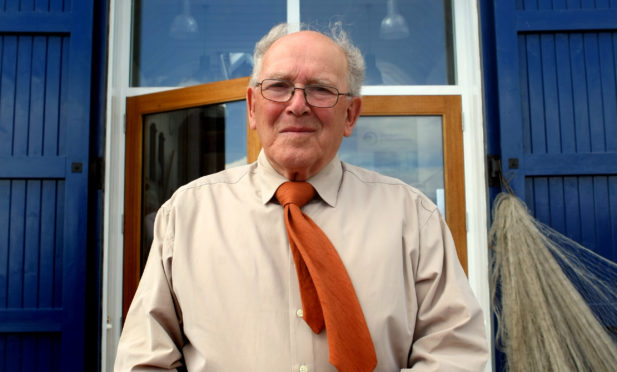 Johnshaven volunteers are celebrating finishing the refurbishment of the village's former lifeboat shed.
The 19th century building, which now doubles as a community centre and the Johnshaven Heritage Hub Museum, is finally "wind and watertight" after workers completed a £30,000 reconstruction on the building's slate roof.
The Church of Scotland sold the church and hall in the town in 2015 with the former lifeboat station taking on the mantle as a community hub.
Volunteers from the local heritage society reopened the building in 2014 – which had been used as a storage shed since the lifeboat left town in the 1920s – but the poor condition of the roof had been an ongoing concern for locals and visitors alike.
Co-ordinator Don Marr said: "It was getting to the stage where we thought we might have to offer umbrellas at our events.
"We have an archive upstairs, and we host a Memory Lane club for those suffering from Alzheimer's who are lonely, so we couldn't have that."
He said the community rallied round and managed to raise £3000 with a series of bake sales, raffles, music night and quizzes.
That gave them enough money to unlock a grant of £27,000, from the SUEZ Communities Trust and complete the last part of the ambitious re-imagining of the building.
"We now have it done up to perfection. It's a lovely building. It's still a lifeboat station – there are no windows and you have a big door out in front, but it is a purpose build community building.
"It was the old large Welsh-style slates, which has started to slip, which we had to get imported from Spain, so that added an extra bit of cost."
He said they had taken over running the Remembrance Sunday event from the church, on a secular basis, and more people than ever had turned out for their centenary events.
"They've done a really good job on the roof and now we have a lot of things coming up," he added.
The museum tells the story of those who have lived in the village from the 17th century onwards. It focuses on the lives of fishermen, mill workers and men press-ganged to fight in the Napoleonic Wars.
Marek Gordon, chairman of SUEZ Communities Trust said: "We provide funding awards through the Scottish Landfill Communities Fund – an important source of funding which came into effect in April 2015.
"The scheme is linked to the Scottish Landfill Tax and encourages landfill site operators to provide contributions to approved bodies, who can then pass the funds onto community and environmental projects. We were delighted to be able to offer funding to Benholm and Johnshaven Heritage Society."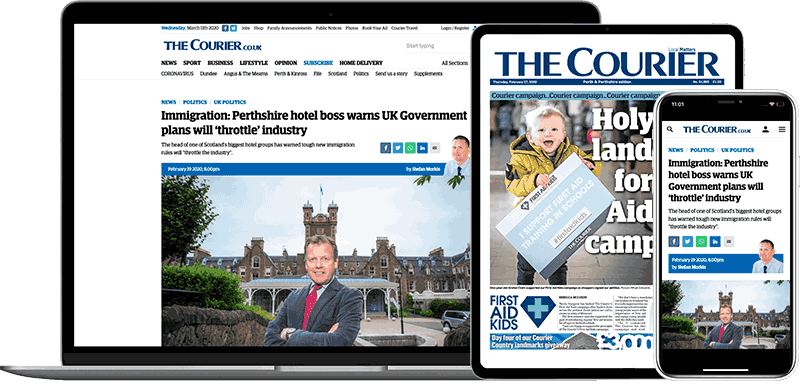 Help support quality local journalism … become a digital subscriber to The Courier
For as little as £5.99 a month you can access all of our content, including Premium articles.
Subscribe