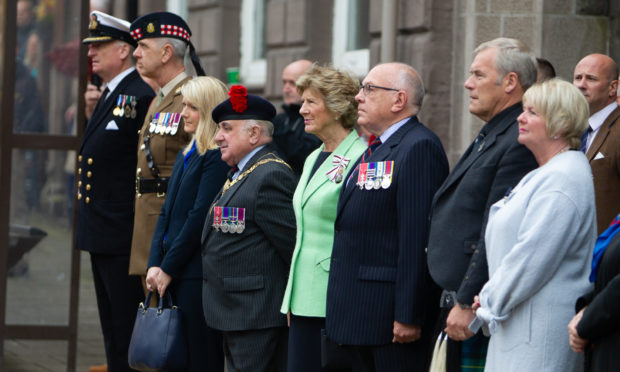 Angus Council has admitted it failed to invite the locally-based Scottish Government Veterans Minister to an event to honour the armed forces.
Ceremonies to mark Armed Forces Day took place across the country yesterday and the Provost of Angus, Ronnie Proctor was joined by local dignitaries including Kirstene Hair MP as servicemen and women, along with armed forces veterans and cadets, mustered at the Town and County Hall in Forfar.
However, Angus South SNP MSP Graeme Dey and Angus North SNP MSP Mairi Gougeon did not attend the event.
Inquiries by The Courier revealed the MSPs had not been invited to the ceremony, with the local authority blaming an "administrative error."
Graeme Dey MSP, who serves as Veterans Minister, said: "I wasn't in attendance at the flag raising ceremony owing to the fact I did not receive an invitation to be there.
"Clearly as one of the constituency MSPs for Angus, not to mention being Veterans Minister in the Scottish Government, I would have prioritised attending, as I have done in previous years.
"But I'm afraid that unlike past occasions I was not invited by Angus Council.
"You would have to ask the council whether they have implemented a change of policy as to who they now invite."
An Angus Council spokesman said: "Our local MP and MSPs are on the event guest list but, due to an administrative error, which unfortunately arose as a result of staff absence, their invitations were not sent.
"We are looking to address this now."
Angus Provost and Veterans Champion for the local authority said: "I wondered where Mr Dey was, as I enjoy meeting him and raising veterans issues when we meet.
"I assumed he must have had a pressing engagement for the Government, and only found out afterwards that no invitation had been sent.
"I am very disappointed that a mistake has been made in the case, and a letter explaining the position is already on its way.
"In the absence of the chief executive, I have personally spoken with the depute chief executive, Mr Mark Armstrong, and an inquiry will take place to find out what went wrong in this case."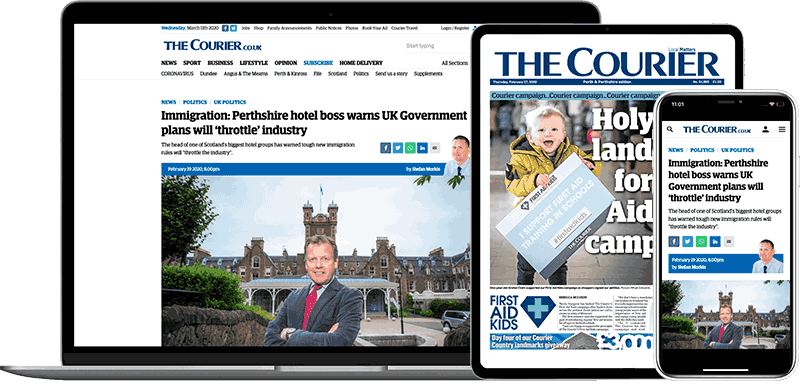 Help support quality local journalism … become a digital subscriber to The Courier
For as little as £5.99 a month you can access all of our content, including Premium articles.
Subscribe