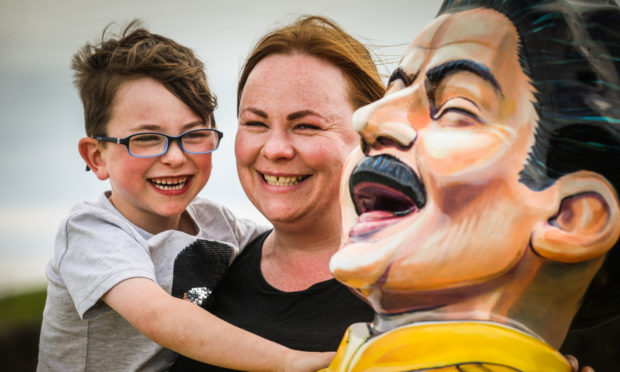 Angus woman Paula Malham didn't think she'd be able to get away for a week's holiday this year.
The Montrose mum-of-three, who runs Montrose Massage and Holistics, wasn't having the best of days when she got a call from The Courier which lifted her spirits.
One client had failed to turn up for an appointment so she was having tea and biscuits to cheer herself up.
Paula then took a call to tell her she'd won £1,000 in our Oor Wullie competition which we launched to celebrate the start of the Big Bucket Trail.
Now she's looking at holiday dates after receiving her cheque in Broughty Ferry next to Auchenshoogle's finest.
Paula, mum to Kiera, 17, Eilidh, 14, and Luca, six, said it was her great aunt who urged her to enter the competition.
"Luca is a massive Oor Wullie fan – we did the last trail when he was four and he absolutely loved it," she said.
"Last year we did the penguin trail but Luca was really excited to hear about the Big Bucket Trail.
"My great aunt is a Courier and Sunday Post reader and she keeps all the cartoon strips and annuals for Luca to read.
"When she told me about the competition I just knew we had to enter.
"We're going to take her for lunch to say thank you."
Paula, who is an advanced massage practitioner, sports and holistic therapist, said it was a big shock to receive the call that she'd won.
"I wasn't expecting it at all but it's really put a spring in my step," she said.
"I'd just been bemoaning the fact I wouldn't get away for a break this year when I got the call.
"Now I'll be able to take a week off with the camper van and the kids and relax which is fantastic."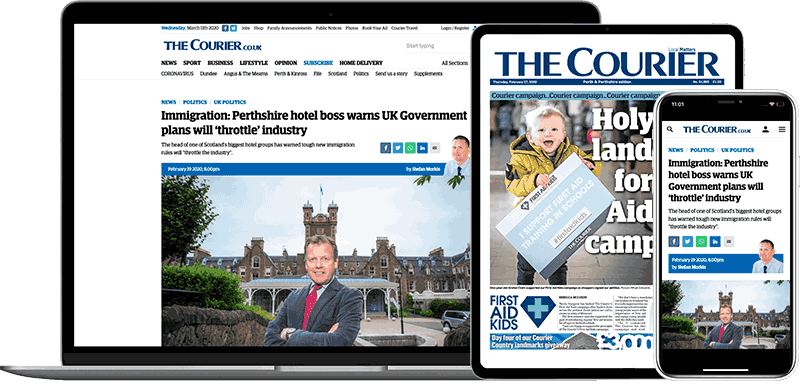 Help support quality local journalism … become a digital subscriber to The Courier
For as little as £5.99 a month you can access all of our content, including Premium articles.
Subscribe