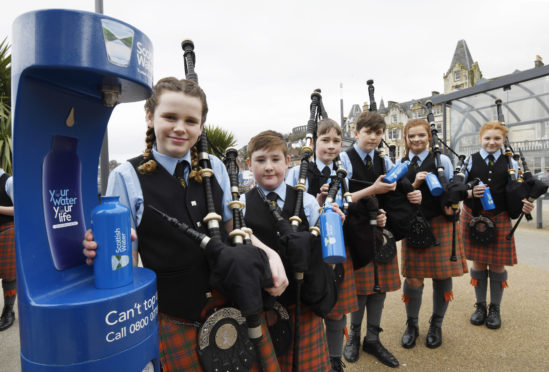 Tayside's first outdoor water bottle filling station could be placed in Montrose.
An application has been lodged for a top up tap for water bottles at the High Street as part of Scottish Water's 'Your Water, Your Life' campaign.
Scottish Water has committed to installing outdoor water bottle filling stations across the country to encourage the use of refillable bottles.
Roseanna Cunningham, MSP Cabinet Secretary for Environment, Climate Change and Land Reform, welcomed the move.
She said: "This is a fantastic campaign which fits in with our work to reduce Scotland's dependence on single use plastic and is raising awareness of the health benefits of drinking more tap water, which is excellent in quality and value.
"We would encourage people to make the switch to reusable bottles if they can as it will help protect the environment and can save money.
"This campaign also builds on our commitments to tackle our throwaway culture as we are the first part of the UK to commit to a deposit return scheme."
Top up taps are installed and operational at the Scottish Parliament in Edinburgh, Buchanan Street, Glasgow, Dunfermline, Inverness and Dumfries.
"We would now like to invite Angus Council to be in the next batch of 10 to complement the existing provision we have on Scotland's east coast," the application stated.
"Following discussions between Angus Council and Scottish Water representatives a few location options for the top up tap were discussed and following a site visit to review, a suitable location on the Montrose High Street by the seating area and information board was identified as the preferred, most suitable, location.
"The site is on the pavement of High Street outside numbers 81/83 and is next to benches, bins and an information board.
"The most suitable location is where a bin is currently sited and it has been agreed that this will be removed to accommodate the Scottish Water top up tap."
Installation is proposed to take up to five working days.
Scottish Water said the location in the core retail area is ideal due to the high footfall.
The supporting statement said the water bottle refill point is a "slim structure of a modern design and has been located with existing street furniture in this part of the High Street".
It concluded: "It is considered that there will be no adverse impact on the character of the conservation area or the listed buildings to the east of the site."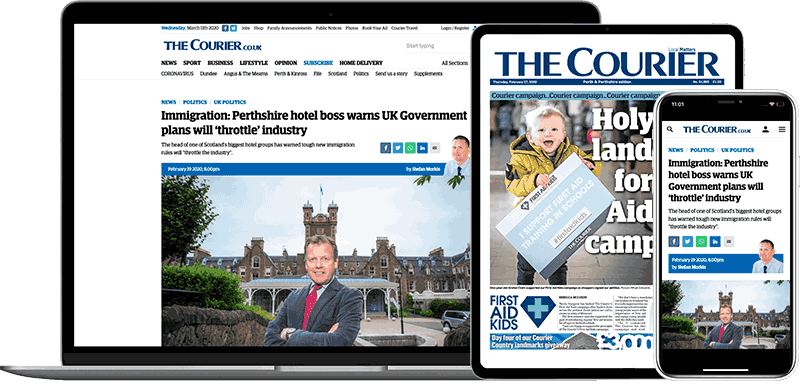 Help support quality local journalism … become a digital subscriber to The Courier
For as little as £5.99 a month you can access all of our content, including Premium articles.
Subscribe