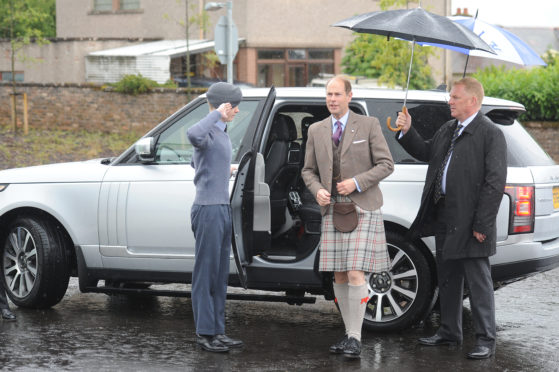 A new tune, a new tartan and a slice of the town's most famous food are to be served up to the Earl of Forfar during his inaugural visit to the burgh on Monday.
Final preparations are being put to the packed programme being laid on for the arrival of the Earl and Countess of Forfar, three months on from Prince Edward receiving the ancient title as a 55th birthday present from his mother, the Queen.
The Angus date will be the first stop on a brief Scottish visit by the Earl of Wessex and his wife, Sophie, and the first reappearance of the title dating back to 1661.
It became extinct in 1715 following the death of the second earl, Archibald Douglas, at the Battle of Sheriffmuir.
Angus Lord Lieutenant, Mrs Georgiana Osborne has praised local groups for playing their part in combining to stage a busy showcase of every facet of local life and said she hopes the weather and locals will play their part in making the event a success.
"We have a huge variety of things lined up for the Earl and Countess of Forfar to see and by the end of their visit they will have met so many people of all ages involved in businesses, groups and organisations in the town," said Mrs Osborne.
Much of the focus will be around Forfar town centre, where the local Instrumental Band will entertain the hoped for crowd ahead of the couple's arrival and a lunch with local dignitaries.
Forfar Pipe Band are also lined up to perform and dancers from the town's four Highland Dancing schools will combine to put on a special display for the VIP visitors.
The Royal couple will also to be treated to the first performance of An Angus Welcome to the Earl and Countess of Forfar, penned by well-known Angus musician Sandy Ingram, a former procurator fiscal at the town's sheriff court.
Forfar's Strathmore Woollen Company has  created the new Earl of Forfar tartan, specially designed and woven for the historic occasion.
The town's two best-known bridie businesses – McLaren's and Saddler's – are on the itinerary and the range of groups the Earl and Countess are due to meet include church organisations, Forfar Dramatic Society, Strathmore Rugby Club and members of an award-winning ladies cycling goup.
Their visit will culminate with a tour of the Guide Dogs for the Blind training centre.
"This is a really big day for Forfar, and certainly the biggest event since the visit of Her Majesty The Queen in 2004," added Mrs Osborne.
"I hope people will turn out to welcome the new Earl and Countess, and all those involved enjoy a day to remember."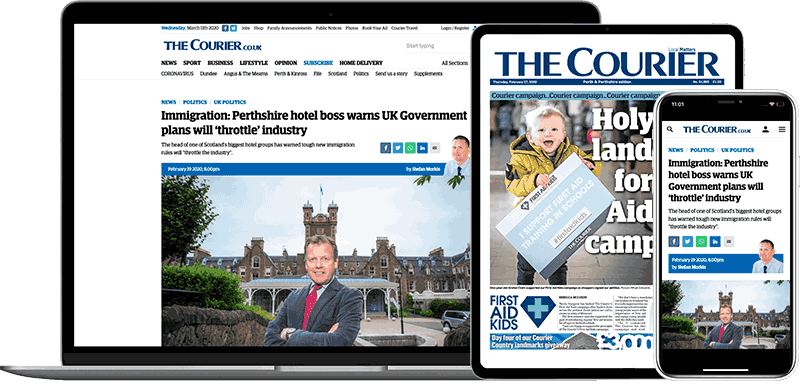 Help support quality local journalism … become a digital subscriber to The Courier
For as little as £5.99 a month you can access all of our content, including Premium articles.
Subscribe