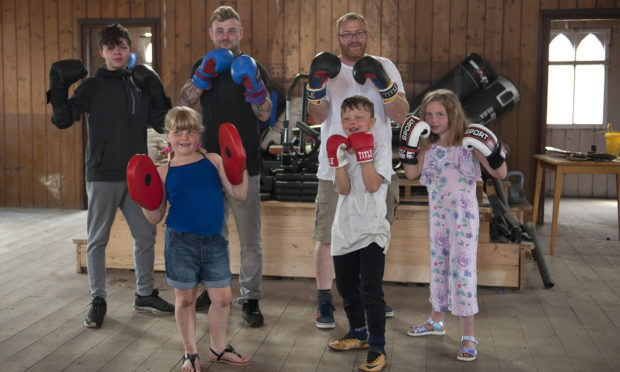 A Brechin barber has spoken of his pride as town youngsters joined him in transforming a former Baptist church into a boxing club.
Jocky McLean, 37, was clearing out the tin-roofed former church on Southesk Street when he heard shouts from a group of six youths hanging about on the other side of the road.
Although Brechin teens have recently been in the frame for dishing out verbal abuse, the gang only wanted to know if he needed help.
Telling them yes, Jocky was delighted when the group came over to the church and helped him get through a two-hour list of chores in less than a quarter of the time.
Jocky said: "I went up with my daughter. I was just moving stuff into the skip.
"I was moving the last of the rubble when they appeared and shouted but they were just asking if I needed a hand."
He said getting the group of teenagers on side "was a big achievement" for him as he and his partner Richard Keith had been handling most of the work doing up the space on their own.
"That's what the boxing club is for," he added.
"To get them involved so early is a great thing. There is a lot of talk about the boxing club. The kids are eager to get in and get training."
Jocky hopes the club, which is due to be finished next month, will give both male and female teenagers a focus.
It will contain punchbags, speed balls, space for skipping and running, as well as a boxing ring at the back of the hall.
"They can take out their energy without getting into bother or kicking about the streets," he said.
Jocky had been working with fellow barber and boxer Michael Holm when the idea for the club came up. The idea "sunk in" after the head coach at the Hands of Stone boxing club in Montrose told him youngsters would appreciate a new facility.
"I have lived in Brechin all my life and there's not that much for the young people to do," he said.
"There's football and rugby but not everybody wants those.
"I feel for the kids who're getting in trouble for running about, doing the same things I did myself 20 years ago. Going about the town and up to the park.
"Most often they're just hanging about because there's nothing else to do."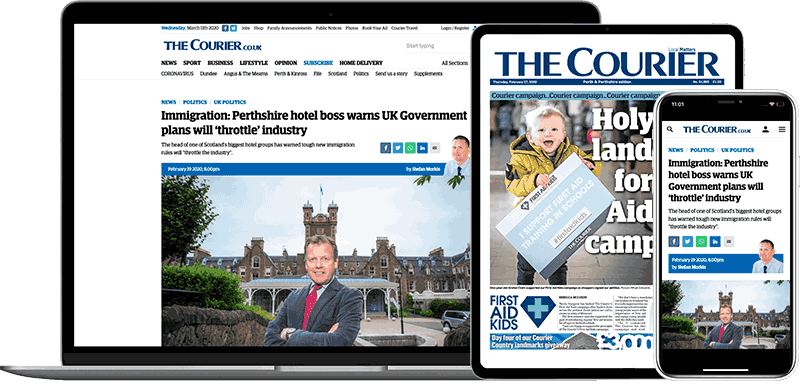 Help support quality local journalism … become a digital subscriber to The Courier
For as little as £5.99 a month you can access all of our content, including Premium articles.
Subscribe