Love and motorcycle fumes were in the air in Brechin this weekend as the annual Harley-Davidson in the City festival came to town.
Brechin's Carl and Lorna Williams, who met at the festival in 2016, brought their one-year-old daughter to the annual motorcycle event for the first time.
The blacksmith and full time mum are such big fans of the event they named the little girl in its honour – Harley-Rose.
Lorna said: "This is a very special day for us. We met here three years ago and we just love it."
It was her first time rising as part of the Thunder Run, which saw hundreds of bikers cruise through Angus including a trip through the centre of Forfar for the first time.
"It's not just a big thing for me personally, but for Brechin," she added.
"It has a reputation as a bit of a ghost town and it is so important this gives everyone something to look forward to. The kids have been counting down the days."
Carl said: "I've only missed one since the festival began. People come from all over and the atmosphere is amazing. They have been here all week and it puts Brechin on the map."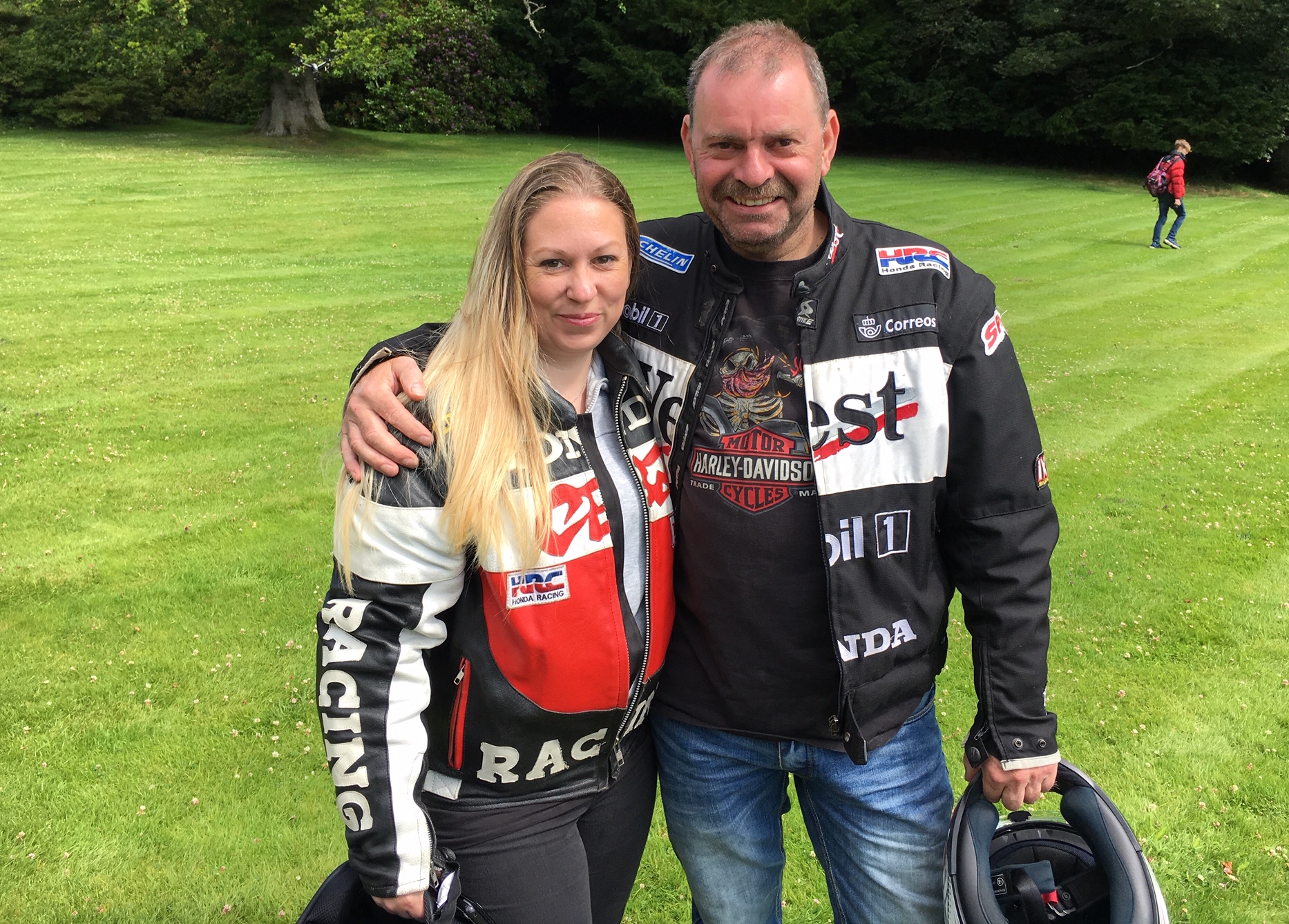 It is the first time the free festival has been held in River Street after it outgrew its original home in the town centre.
A record 800 motorcyclists registered, making it the best-attended yet. An estimated 12,000 guests also turned out over the two days to watch the bikes and enjoy the traders stalls and live music.
The event is held to commemorate the Angus roots of Arthur Davidson, co-founder of the iconic US motorcycle brand. His family originally hailed from Netherton, outside of the town.
John and Karen Spiers had travelled from Hamilton to ride their Harley Davidson Ultra Limited in the Thunder Run.
Karen said the sound of the Harley-Davidson motorbikes was part of what made them so special.
She said: "For me it is completely different to anything else. It's like the word potato repeated over and over. There's no screeching. There's no purring. There's just the roar."
Bill Sturrock, chair of the management team, said: "It is the biggest attendance from bikers we've ever had, which is great for the town and the community we are doing the event for. That is the key thing for us. We just want to keep developing and getting better and better."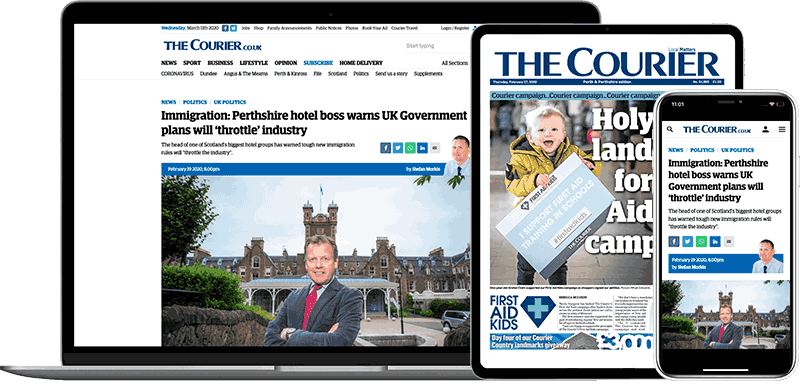 Help support quality local journalism … become a digital subscriber to The Courier
For as little as £5.99 a month you can access all of our content, including Premium articles.
Subscribe