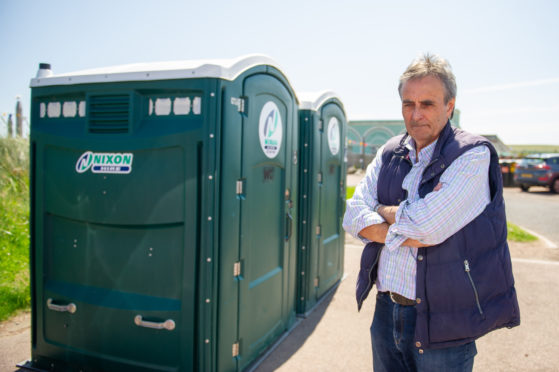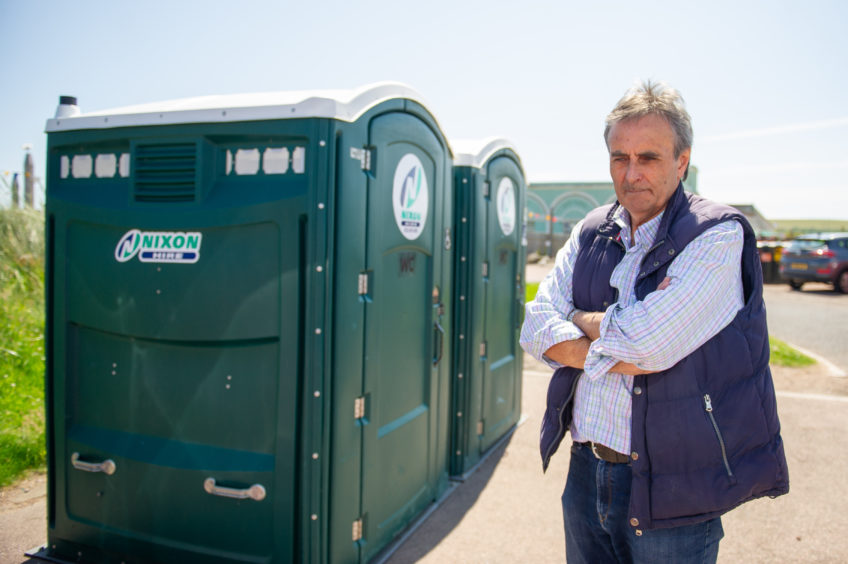 Temporary toilets at one of the most popular seaside play areas in Angus have been slammed as "disgusting" as the busy summer season gets into full swing.
The Montrose seafront Splash area is now served by two portable loos, branded "unfit for purpose" by a local businessman who said desperate young visitors have been turning to the sand dunes because of the state of the facilities.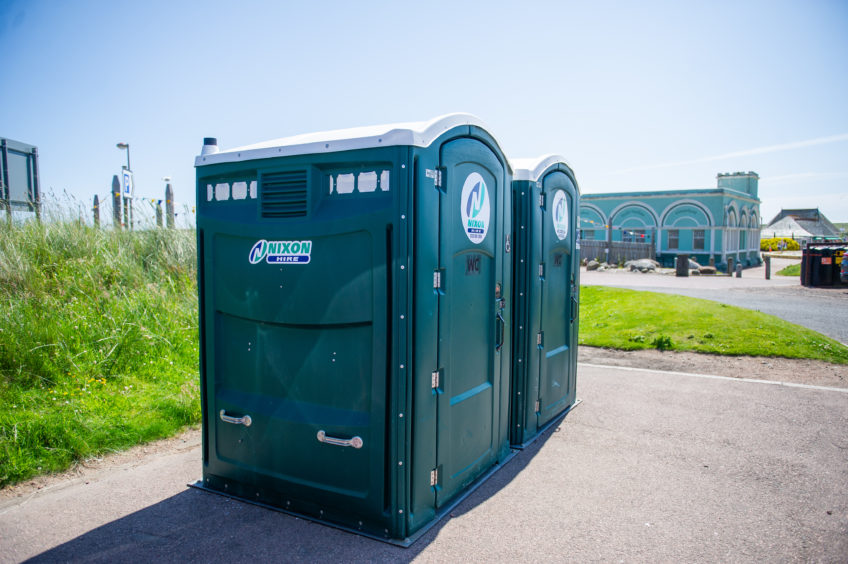 Council chiefs are hoping to strike up a 'comfort scheme' arrangement with local businesses who might offer their facilities to visitors, but beachfront café owner Henry Pinder has already knocked the authority back on that approach.
Toilet provision at the busy Montrose location has been an issue for a number of years and although public loos were previously available at the Traill pavilion, the historic building has recently been taken under private ownership for redevelopment.
Café owner Mr Pinder said his premises do not have the capacity to have "hundreds of people" using toilets which are there for the benefit of his customers and visitors regularly complain about the state of the portable provision.
"There are busloads of people, including schoolchildren, who turn up here to enjoy the splash zone and seafront and all they have are these two toilets," he said.
"They would be okay for a one-day festival or a building site, but are definitely not suitable for somewhere like this.
"Last week a busload of kids arrived and the toilets were so bad the children ended up going into the dunes – that's just unacceptable.
"At the very least the council could have put in a proper portable block with decent toilets and proper handwashing facilities. What is in place makes you boke when you go into them."
He added: "It's a wonder anyone uses what they have put there – they talk about health and hygiene, but there's absolutely no health and hygiene.
"They also told me they were building toilets, but nothing's happened.
"This needs to be dealt with straight away but there's no urgency to anything – councils couldn't run a sandcastle competition on the beach," said the café owner.
A comfort scheme operates successfully in other Angus towns, including Carnoustie, and had also recently been under the microscope in Courier country communities including Pitlochry, where local loos are under after-hours pressure from what has been described as a "tsunami" of coach tour visitors.
An Angus Council spokesman said: "The cleanliness of the portable toilets at the Splash has been brought to our attention and we are working with the contractor to resolve this.
"We have also been in discussion with local businesses owners regards the possibility of working in partnership to provide a comfort scheme in the area.
"The Comfort Partnership Scheme provides free alternative toilet provision for members of the public. Under the scheme, we provide businesses with a modest annual grant payment to allow people to use their toilets with no expectation of payment."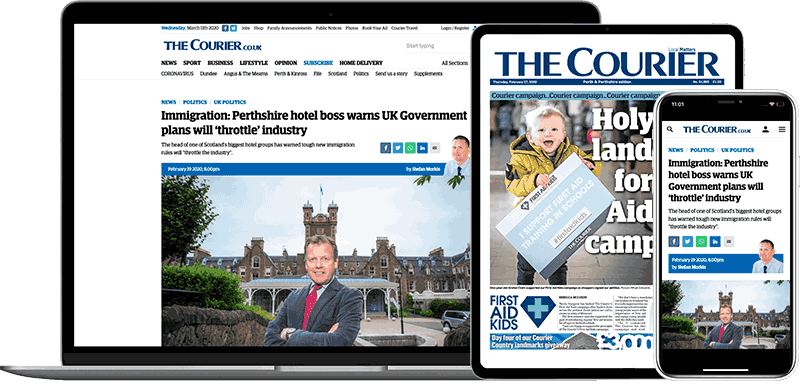 Help support quality local journalism … become a digital subscriber to The Courier
For as little as £5.99 a month you can access all of our content, including Premium articles.
Subscribe