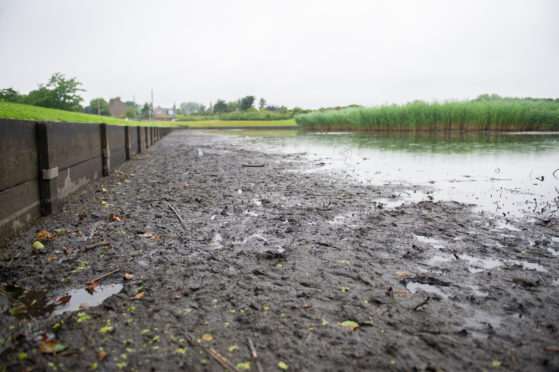 Low water levels at a once thriving nature site have raised concerns for local wildlife and calls for Angus Council to step in to protect it.
Montrose residents have called for urgent action to protect the birdlife, including a family of swans, on the Curlie Pond close to the golf courses.
The water level has dropped to such an extent vast swathes of mud have been uncovered.
Elaine Christieson said she fears the pond will become a "Montrose Memory" if something isn't done.
She expressed concerns on social media for the birdlife which had made the Curlie their home.
Former Montrose resident Scott Lamb, who now lives in Arbroath, described the low water levels as "tragic".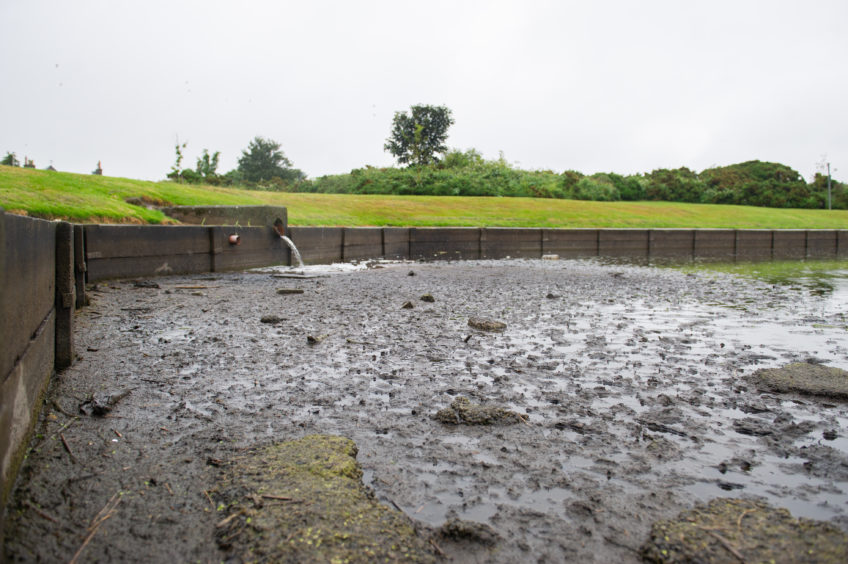 He said: "For as long as I can remember families have been going here to feed the birds, soon nothing will be left.
"It's an eyesore. Surely someone can rectify this issue, it is a sad state of affairs."
As calls were made for water to be added, a spokesman for Angus Council said: "Officers are monitoring water levels at the pond, which is wholly reliant on rainfall and water run-off.
"Checks will continue and, if required, measures will be taken to maintain a sufficient amount of water to support the wildlife.
"Should topping up be required, we will consult with our utility suppliers on the most effective means to do this."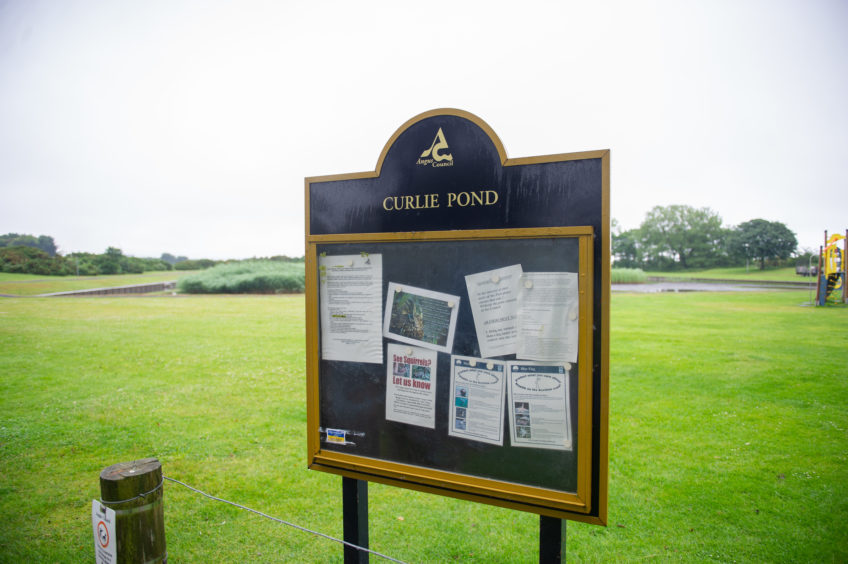 The spokesman denied suggestions the council had "broken a seal" when work was carried out two years ago stating: "The works undertaken were to remove reeds from the silt and did not involve digging to any significant depth."
Members of the public contacted the Scottish SPCA amid concerns for the swans.
Scottish SPCA chief superintendent Mike Flynn said: "One of our inspectors visited a family of swans on Curlie Pond at the end of last week.
"They were all in good health and the six cygnets in the group were well fed.
"Swans are adept at finding new territory to nest in and it is common for a family to move to another suitable location if an area dries up.
"We would only remove them if there was a serious risk to their welfare."
A spokeswoman for the Scottish Environment Protection Agency said much of Scotland received less than average rainfall over the winter months on the back of a dry 2018, particularly in the north east.
"The dry and warm weather over the summer meant many farmers had to irrigate more than normal, and the drier than average winter months did not replenish lochs and groundwater, as we'd usually expect to see.
"As a result Scotland has lower reserves of water than at the same time last year. Groundwater levels in the east, from Aberdeenshire to Fife, are still low for this time of year."