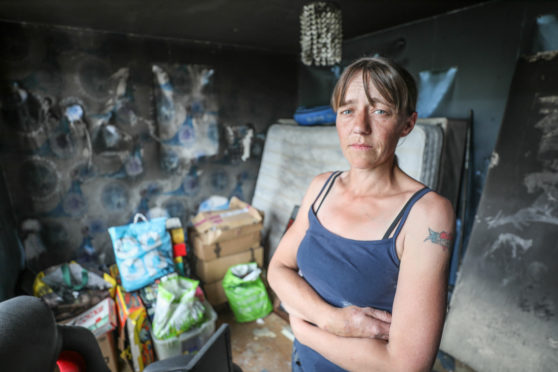 An Angus mum is warning parents about the dangers of hoverboards amid fears one of the devices exploded and set her house on fire.
Caroline Slater said the serious blaze earlier this month destroyed the ground floor of her home in Carnoustie's Westfield Place.
Investigators are still establishing the cause of the fire, but Caroline said a hoverboard which had been left on charge was most likely to blame.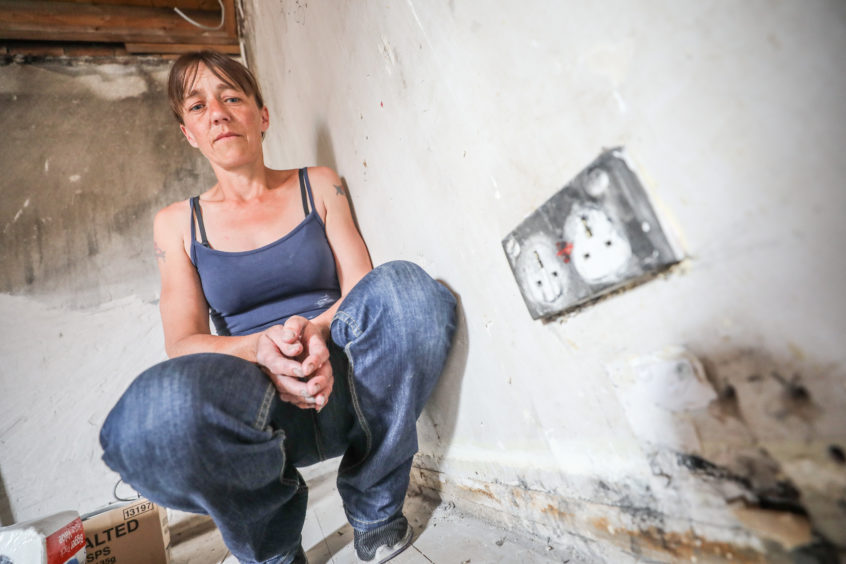 The popular children's toy is a self-balancing scooter that propels its passenger on two electric-powered wheels.
Retailer Argos, where the Zinc Smart RX Pro was bought, has withdrawn the device from sale while the probe concludes.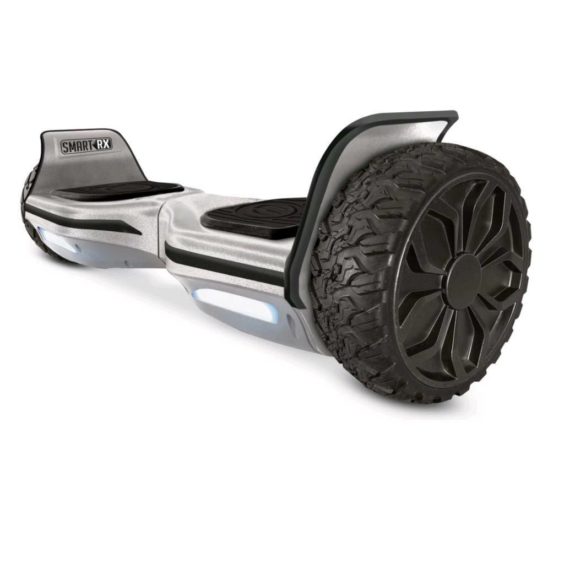 Caroline said investigators initially suspected a malfunctioning charger had sparked the fire, but the way the toy and charger had burned indicated the hoverboard had exploded.
The device had been left on charge while Caroline's cousin's son, who is seven, had taken a break from playing with friends.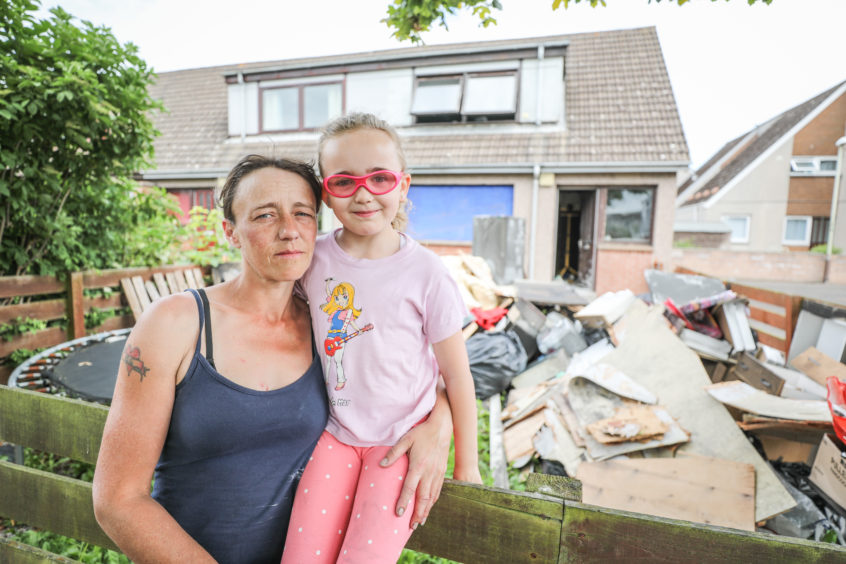 She said: "I'm freaked out about it. I want other people to know what can happen."
The fire destroyed her living room and kitchen while the smoke seriously damaged the other rooms in the house, ruining all the family's clothes. Caroline's youngest daughter Natalie lost her toys and the windows downstairs at the property were either blown out or cracked.
No-one was injured as all the family members were out when the fire took hold.
Caroline said her son Neil missed the fire by minutes after leaving the house to go to the shops.
"He was ten minutes going to the shops and back. I got a telephone call saying the house was on fire and I thought it was a trick because he likes to joke sometimes, but it was true.
"Black smoke was right through the whole house and billowing out the top windows.
"They think that it exploded and went on fire. It's the actual device that has been on fire and that is very scary."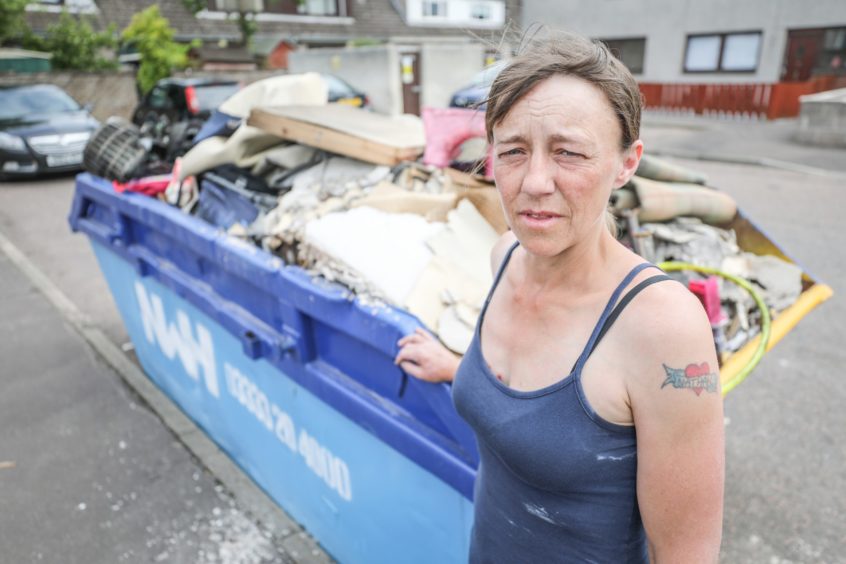 Supporters have already raised more than £1,000 on a GoFundMe page set up to help the family and Caroline thanked friends and neighbours for their generosity.
Scottish Fire and Rescue area manager Gordon Pryde said: "We are absolutely committed to reducing the occurrence of electrical fires in the home and keeping communities safe.
"We routinely share any intelligence with manufacturers, industry experts and partner organisations and work closely with Trading Standards and key safety groups, such as Electrical Safety First, to ensure that the general public are made aware of any emerging safety risks.
"We would encourage the public to register their domestic appliances to ensure that they are kept up to date with product recall information and manufacturers safety advice."
An Argos spokesperson said: "All of the products we sell have to meet high safety standards and as a precaution we have taken the Zinc hoverboard off sale while we investigate with the manufacturer."
Manufacturer Zinc did not respond to a request for comment.