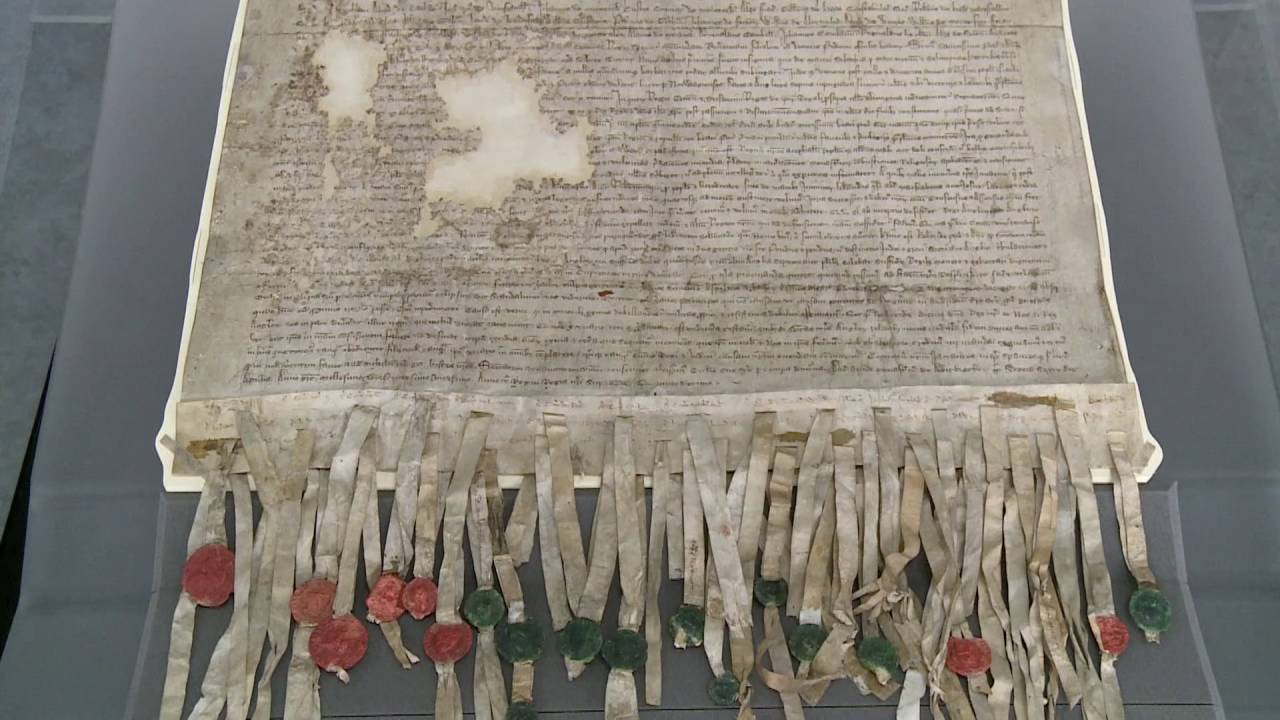 The Declaration of Arbroath will be displayed at the National Museum of Scotland next year to mark 700 years since its creation.
It has not been on public display for 15 years, when it was last shown to the public at the Scottish Parliament.
Signed at Arbroath Abbey in 1320 and written in Latin, the decarent is often described as one of history's most powerful pronouncements of nationhood.
It is a letter written by the barons and the whole community of the kingdom of Scotland to the Pope, asking him to recognise the country's's independence and acknowledge Robert the Bruce as the country's lawful king.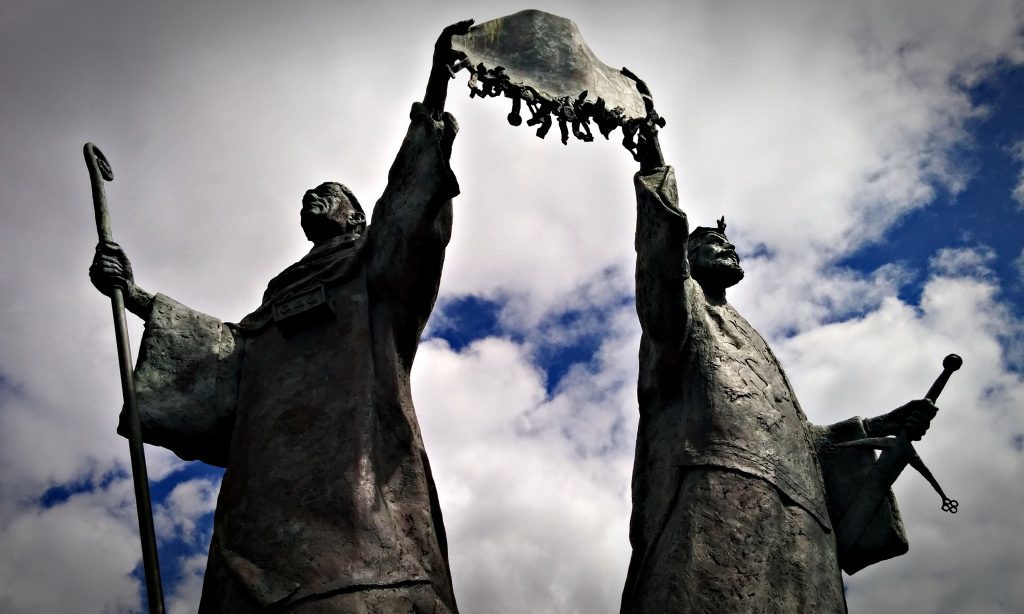 The declaration is cared for by National Records of Scotland, can only be displayed occasionally due to its fragile condition.
It will be at the museum in Edinburgh from March 27 to April 26.
Alice Blackwell, curator of medieval archaeology and history at National Museums Scotland, said the team there were delighted to have the opportunity to host it.
"It is a hugely significant document and a vital piece of Scotland's history," she said.
"We look forward to welcoming many visitors next year to enjoy the rare opportunity of seeing this iconic document close up."
The transcript told Pope John XXII: "We fight not for glory, nor riches, nor honour but only for that liberty which no true man relinquishes but with his life."
It was signed following a meeting in Arbroath of nobles and commoners angered by Edward II's continued attempts to deny Bruce the throne of Scotland.
Angus South SNP MSP Graeme Dey said: "This is a wonderful opportunity for people from around the world to mark the 700th anniversary of the Declaration of Arbroath.
"Not only is this iconic document of historic and cultural value to Scots and those of Scottish descent, but its influence spreads far and wide and we are ready to welcome visitors from across the globe to join anniversary celebrations in Edinburgh, Arbroath and across Scotland."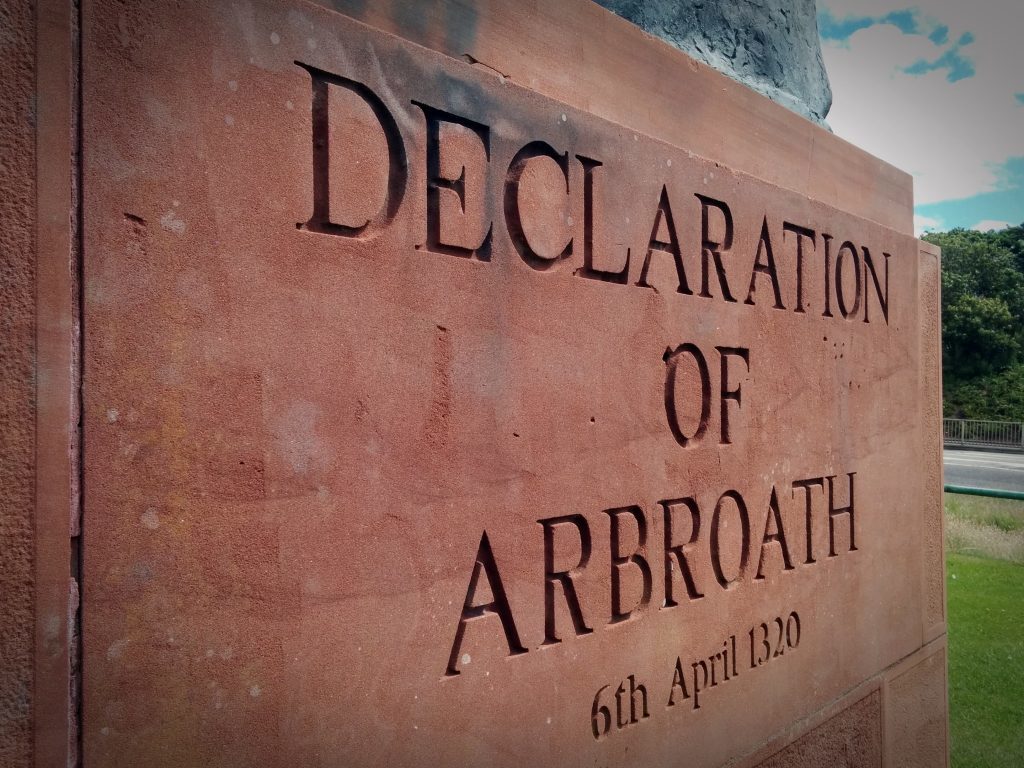 After receiving the Declaration, the Pope urged reconciliation between the warring sides and a truce was agreed in 1323.
A peace treaty was signed between England and Scotland in March 1328 and the following year the Pope issued a papal bull permitting the anointing and crowning of a King of Scots.
The eyes of the world will again be on Arbroath next year when it hosts the 2020 Declaration of Arbroath commemoration celebrations.
As work continues to mark the milestone anniversary, the group leading the plans say they hope to deliver a pageant on a scale beyond that of events which were previously a major tourist draw in the town.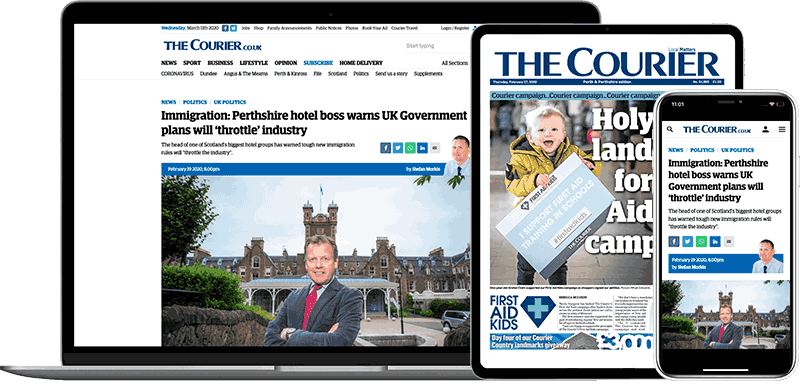 Help support quality local journalism … become a digital subscriber to The Courier
For as little as £5.99 a month you can access all of our content, including Premium articles.
Subscribe