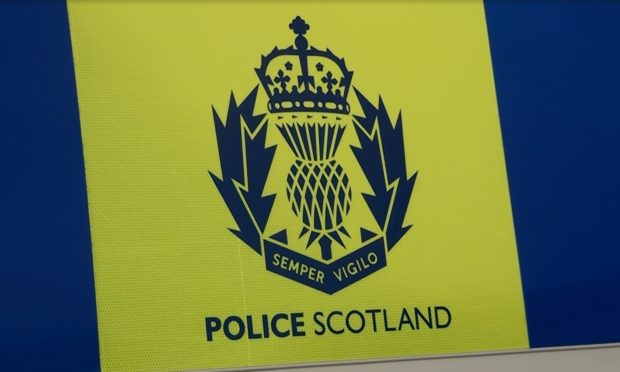 Scammers sent a taxi to take a Tayside pensioner to his bank in an attempt to steal a four figure sum of cash from him and his wife.
The fraudsters had already lured the Angus couple in on the phone and had asked the elderly woman to go to a TSB branch in Dundee as well.
Quick thinking staff at the TSB in Forfar realised something was amiss when the local man showed up and they alerted the police before any funds were transferred.
Now officers are warning the public and taxi drivers to be vigilant.
Sergeant Andy Sheppard, of Police Scotland's Tayside Division said the incident would spread fear among the community.
"This demonstrates the lengths fraudsters will go to," he added.
The couple, who live near Forfar, were targeted by a man who claimed to be from the bank and said their account had been compromised.
The caller urged them to use the 1471 facility to call the bank back immediately.
This directed them to another man, claiming to be from the fraud section of the business.
He asked them to transfer their money to a "safe account" with another bank and urged the couple not to disclose any of the information.
The fraudsters then ordered a taxi to take the man to the bank to carry out the function.
Wendy Boath of the Forfar Taxi Company, took the call from the scammer who booked the ride on behalf of the elderly couple.
She said: "I dropped the man off but he was taking ages.
"I felt something was not right and phoned the number used to book the taxi.
"It said it was the Royal Bank of Scotland and was an automated service.
"I went into the bank and was told they had phoned the police."
Police Scotland said there had been no financial loss but the elderly couple were distressed and upset.
Sgt Sheppard said: "I would like taxi firms to be aware of being used in transporting vulnerable members of the community to banks and other financial institutions and, if suspicious in any way, to contact the police immediately."
A TSB spokesperson said: "We're dedicated to protecting our customers and making sure they don't become a victim of fraud, but fraudsters are using increasingly sophisticated scams to trick innocent people.
"Thankfully, all of our partners are trained to be fraud aware and in this instance were able to act quickly and use the Banking Protocol to support the customer and save their money."
Angus Councillor Braden Davy, Conservative member for Forfar and District, rounded on the criminals.
He said: "These despicable actions by fraudsters cause so much misery and worry to so many.
"I'm glad to see the couple safe, but it must have been a horrendous experience."