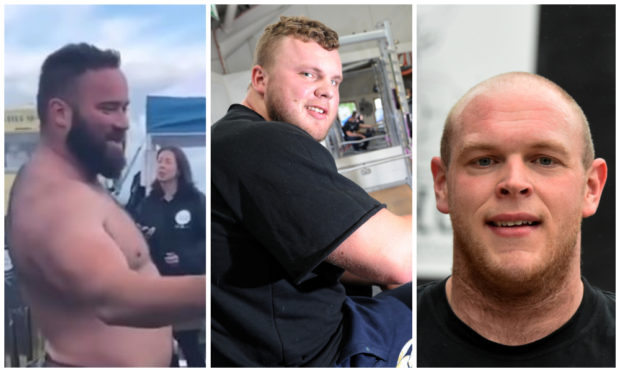 Scotland's strongest man will visit Angus today in a bid to take the title of "King of Stones".
Tom Stoltman, a World's Strongest Man finalist, will take on the Ardblair Stones competition at Kirriemuir and District Agricultural Show.
He hopes to take the world record title from Laurencekirk strongman Paul Benton, who smashed the stone lifting contest at the Fettercairn Agricultural Show last weekend.
NEW WORLD RECORD!!!Paul Benton from Laurencekirk, Scotland has become "King of the Stones" having loaded all nine of The Ardblair Stones in a new World Record time of 26.79 seconds at the 2019 Fettercairn Show on Saturday 6th July 2019. The ninth stone weighs 152kg/335lbs and the barrels are a height of 132cm/52inches. Congratulations Paul!The former World Record Holder for The Ardblair Stones is Janis Skujins who had previously loaded all nine stones in a time of 27.04 seconds at the 2019 Alyth & District Agricultural Show.The Ardblair Stones are sponsored by Castle Water – The UK's leading independent water retailer.

Posted by Charlie Blair Oliphant on Sunday, 7 July 2019
Tom's arrival will cause a stir among competitors as Glencarse man Janis Skujins had been hoping to snatch back the title after losing it to Paul.
Ardblair Stones are nine reinforces balls ranging from 18kg to 152kg.  The stones must be lifted in order of weight and competitors are judged on how quickly they can haul all of them on to whisky butts.
Janis went viral on social media when he smashed the world record in 27.04 seconds at the Alyth and District Agricultural Show in June but his success was short lived as Paul loaded all nine stones in 26.79 seconds at Fettercairn on Saturday.
But now 25-year-old Tom, who represented Great Britain in this year's World's Strongest Man Competition, has confirmed he will compete today in order to qualify for the Stones of Strength National Final, to be held in Blairgowrie in September.
Standing at 6ft 8 inches and weighing 342lbs, Tom is nicknamed the Albatross due to his massive 6ft 9 inch arms span, a physique which lends itself perfectly to heavy lifting.
The Ardblair Stones competition is currently touring across Scotland to find qualifiers for the national final.
They will be at Blairgowrie Rugby and Ale Festival on August 10 and Blairgowrie and Rattray Highland Games on September 8.
Also making its Angus debut at Kirrie Show today will be a historic horse-drawn carriage.
Six lucky winners in a draw will climb on board 'The Royal Highlander' for a memorable journey from the showground, on the outskirts of town, to the 45th Scottish Transport Extravaganza at Glamis Castle.
Owner Ewan MacInnes was asked by the show committee to take the horses and carriage to this year's agricultural spectacle after he raised £16,000 over the last five years for various charities, including the Royal Scottish Agricultural Benevolent Institution (RSABI).
The horses and carriage will be on show in the main ring beforeheading to Glamis.
He is due to leave the showground at 12pm, arriving at the Glamis Castle drive at 12.30pm.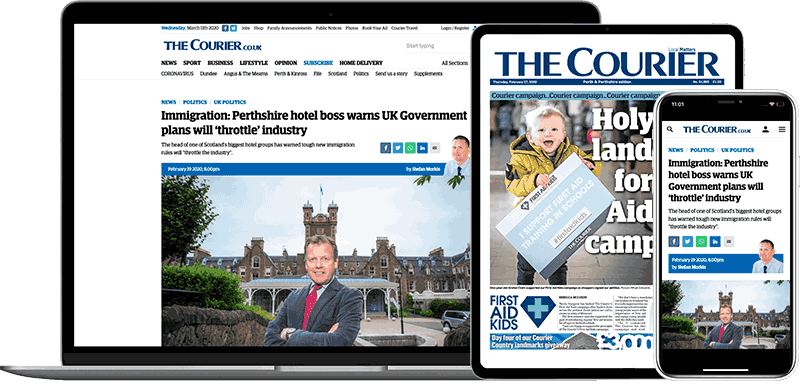 Help support quality local journalism … become a digital subscriber to The Courier
For as little as £5.99 a month you can access all of our content, including Premium articles.
Subscribe