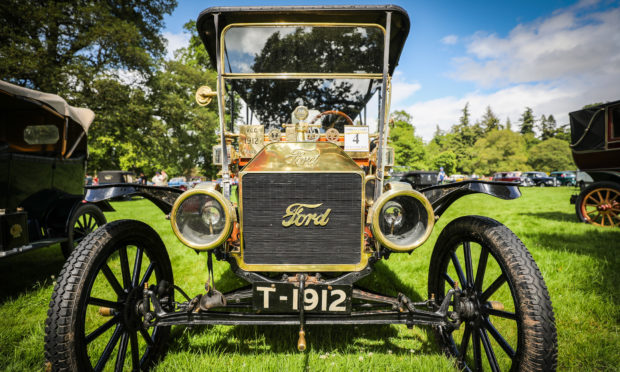 Scottish Transport Extravaganza bosses are on track to record one of their best ever events after the final crowd figures are totted up for the two-day event in the grounds of Glamis Castle.
With a record-breaking entry of more than 1,800 vehicles of every type and age, as well as a bumper crop of 65 car clubs, officials from the Strathmore Vintage Vehicle Club said the public response to the 45th Extravaganza had cruised past their expectations.
A couple of heavy Saturday showers saw convertible-owning enthusiasts reaching for the folding roof, but bright conditions saw crowds pour through the gates of the historic landmark on Sunday.
SVVC administrator Lesley Munro said: "The drive of the castle was busy with traffic all day and we've used car parking areas which have never been used before, so once the full figures are done I would hope we're looking at a turnout of anything up to 15,000.
"The other really good thing from our point of view is the very low percentage of vehicles which were entered but didn't make the Extravaganza.
"There were very few this year and that is great for the show and the public who come to see them.
"The castle is a magnificent backdrop and once again the banking has been the perfect setting for people to enjoy the main ring entertainment."
The busy programme features regular parades of competition entrants as well as the spectacular performances of first-time Glamis visitor, motorcycle stuntman Flying Ryan.
In the competitive arena,  a two-wheeled exhibit scooped Best in Show honours after the judges selected a 1950 BSA M21 with tradesman's sidecar as the outstanding exhibit, it having also been picked as best motorcycle.
Arbroath businessman Neil Elford  got among the silverware with his 1911 Model T Ford as the best SVVC member exhibit, and a 1921 Airedale, believed to be the only one in existence, was the best motor car in the show.
Angus Classic Enthusiasts were rewarded for their excellent set-up with the best club stand accolade and the awards for the furthest driven entries went to a Ford Granada and a 1923 McKenzie Roadster motorcycle, whose owner spent 250 miles in the saddle en route to Angus.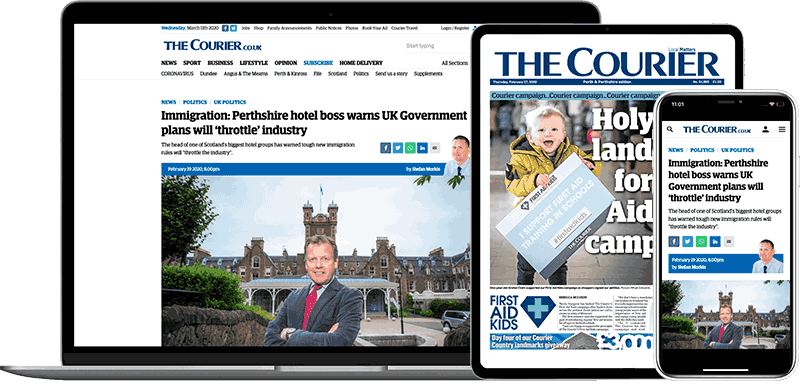 Help support quality local journalism … become a digital subscriber to The Courier
For as little as £5.99 a month you can access all of our content, including Premium articles.
Subscribe