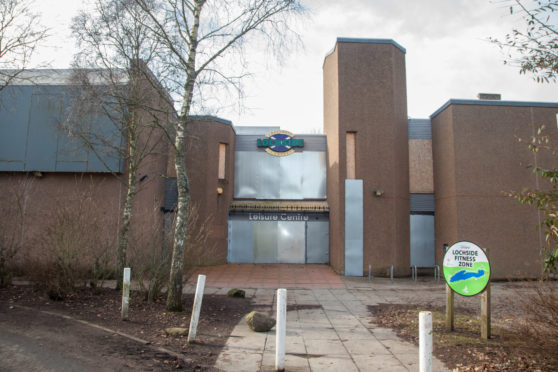 A prominent Angus businessman fighting to save Forfar's former leisure centre said he regrets having to pursue the "last resort" legal action which will take him to a Court of Session showdown with council chiefs later this week.
Housebuilder Mark Guild and town hotelier Donald Stewart will face the authority in Edinburgh on Thursday after successfully petitioning for a judicial review of the controversial decision to demolish Lochside leisure centre at Forfar Loch.
It has lain empty since February 2017 following its replacement by the town's multi-million pound community campus.
Angus Council had been planning to press ahead with the near-£500,000 demolition of the 40-year-old building and return to parkland the common good ground on which it stands.
Royal Hotel owner Mr Stewart had a £30,000 offer for the building knocked back after trying to buy it for a cinema and café conversion and Mr Guild said he hoped the building could be saved for community trust use.
QCs have been engaged for Thursday's hearing, but Mr Guild said it was unfortunate costly court action had not been avoided.
The local authority has estimated the judicial review fight could cost the council £20,000, with maintenance costs of around £1,000 a week mounting up.
The outcome of the judicial review could also see costs awarded in favour of the successful party.
Mr Guild said: "Court action is always a last resort because it is costly for everyone and often unnecessary but we have simply been left with no option.
"In the four months prior to this hearing we have tried many times to engage with Angus Council and consult on the future of LLC in order to avoid the need for more public money to be spent.
"Our key objective when looking at this building was always to avoid unnecessary expenditure of public money by highlighting the fact that there was no need to demolish Lochside leisure centre.
"Angus Council rely on a decision made in May 2018 which was based on the belief that Lochside leisure centre was sinking. Several engineer reports have since confirmed that the building is not sinking.
"The building could still be a public asset and we hoped its future use would be put to public consultation as required by the Community Empowerment (Scotland) Act 2015, which Angus Council did not do prior to taking the decision to demolish.
"Our intention has always been to question the use of public money where we cannot see the justification behind spending it. As we are still not clear as to the justification for demolishing LLC the decision will rest with the court."
"We are confident common sense and good reason will prevail and together with the support of the public, we will succeed in saving Lochside leisure centre," he added.
A council spokesperson said: "As previously stated, Angus Council has instructed solicitors and counsel to defend their decision on the future of Lochside Leisure Centre at the Court of Session in Edinburgh. We are fully prepared for the hearing."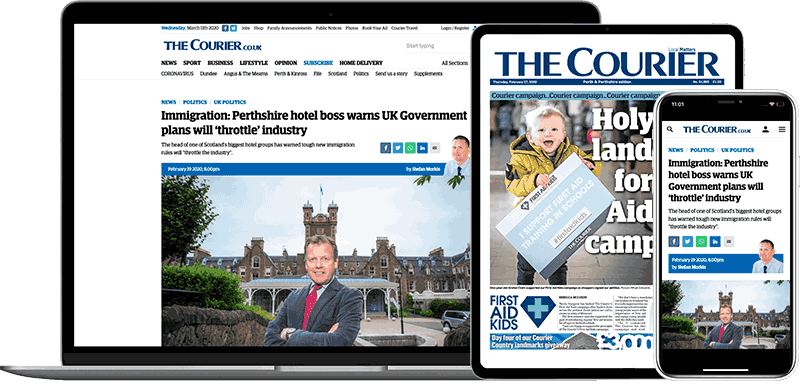 Help support quality local journalism … become a digital subscriber to The Courier
For as little as £5.99 a month you can access all of our content, including Premium articles.
Subscribe