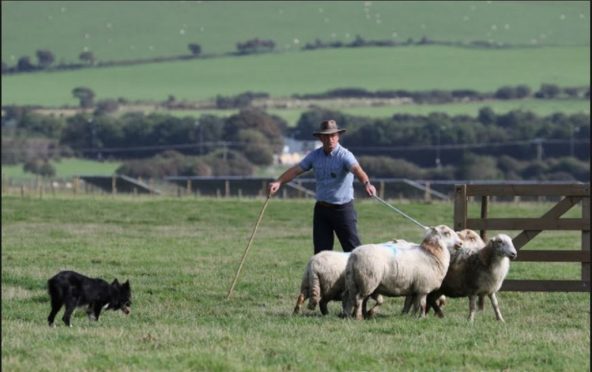 The highlight of the international sheep dog trialling calendar has landed five-figure funding for a spectacle set to draw an expected 8,000 visitors to Angus later this year.
Shandford Farm, near Brechin will welcome some 60 participants from the home nations for three days of intense competition as they bid to be top dog and grab the title of supreme international champion in the September 13 to 15 event.
The International Sheep Dog Trials (ISDT) will receive £13,076 from EventScotland to help with the running and marketing of the competition, part of a £147,576 funding package announced to help events across the country.
Qualifying rounds will be held over the first two days, with the top 15 going through to the final. The trials will also feature a countryside fair.
ISDT show secretary, Wendy Wright said: "The response from people all over the world has been overwhelming, with over 8,000 visitors expected to enjoy the exciting spectacle of the cream of the sheep dog world fighting it out for top honours.
"Our ongoing fundraising and sponsorship has been exceptional in helping to ensure the success of the event.
"Through support from EventScotland we can now expand our promotional activity to attract new audiences further afield to experience the delights of Angus region and Scotland as a whole, whilst looking ahead to establishing the International Sheep Dog Trials as one of Scotland's premier events."
Caroline Warburton, VisitScotland regional leadership director, said: "Attracting competitors and spectators from across the United Kingdom, events like this provide an opportunity for the region to showcase its offering to new visitors, some of whom will be here for the first time.
"Scotland is the perfect stage and our national funded events play a fundamental role, not only in contributing to our diverse portfolio, but in increasing domestic tourism, and delivering real social and economic benefits to local communities across the country."
The six-figure funding windfall includes support for events including the Mull Rally, Stranraer Oyster Festival, Paisley Halloween Trail and a Tam O'Shanter Trail in Midlothian.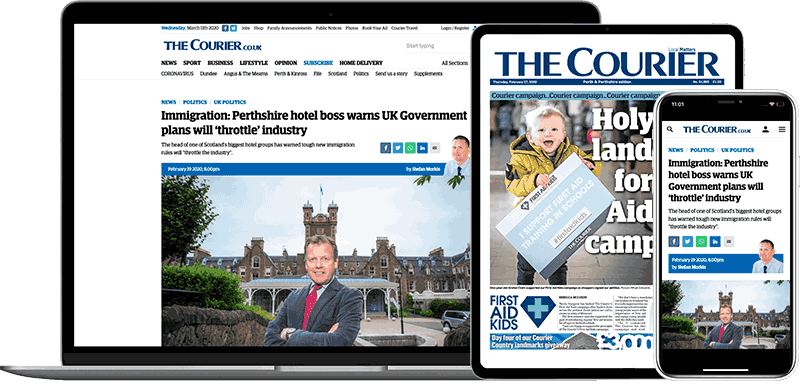 Help support quality local journalism … become a digital subscriber to The Courier
For as little as £5.99 a month you can access all of our content, including Premium articles.
Subscribe