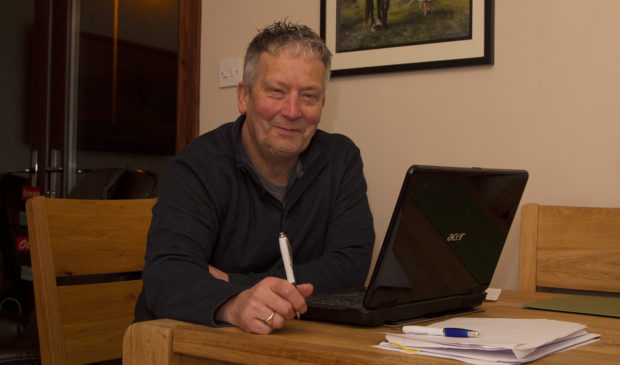 A national veterans' charity set up by a former Marine from 45 Commando in Arbroath has made an urgent appeal for cyclists to take part in a major fund-raising event after a number dropped out.
Horseback UK, which gained the Royal seal of approval recently during a visit by Camilla, the Duchess of Cornwall, uses the event to fund pioneering work with horses to help treat war veterans suffering physical and mental health issues, including Post Traumatic Stress Disorder.
The annual event can raise up to £8,000 to help fund the centre which helps approximately 100 veterans a year, as well as children who are struggling at school.
The charity is appealing for cyclists to take part in the 54-mile cycle from Aboyne to Arbroath via the Cairn O'Mount on August 10.
They can cater for up to 50 cyclists but the organisers are struggling after a number dropped out.
Ian Wren, fund-raising manager for the charity, has appealed for cyclists of all abilities to come forward to boost numbers on the day.
He said: "Entries were quite slow last year but we ended up with about 30 cyclists.
"We had 23 this year but five dropped out, which is quite a big drop in numbers."
As well as the cyclists who set off from the charity's centre in Aboyne to tackle the route down to Fettercairn, through Edzell, Brechin, Farnell and on to Arbroath, two runners will also tackle the course this year.
Ian continued: "We normally raise between £5,000 and £8,000 which goes towards the centre.
"We don't put a limit on how much people have to raise, we leave it up to the individual.
"We had a visit from Camilla, Duchess of Cornwall, a few weeks ago and she was totally impressed, and surprised, at what we do.
"We are not just a centre for veterans but work with kids who are struggling at school.
"We do courses with them, pretty much the same horsemanship courses the veterans go on, for three weeks.
"They work with the horses and go on to gain a SVQ recognised qualification."
The centre runs three-week residential courses for armed forces' veterans from all over the UK.
It was set up 10 years ago by ex-Royal Marine Captain Jock Hutchison who served with 45 Commando.
Ian added: "We have had a fantastic success over the 10 years with well over 1,000 veterans being treated.
"The cycle run is our biggest fund-raiser – it is not a race."
Anyone wishing to take part can contact Ian on Facebook or phone 0798 3936840.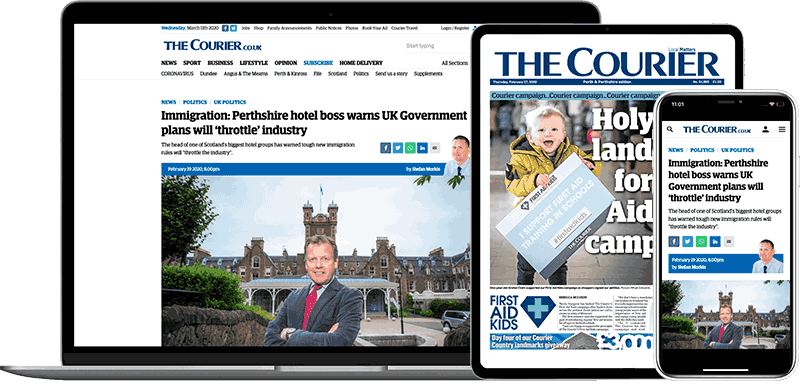 Help support quality local journalism … become a digital subscriber to The Courier
For as little as £5.99 a month you can access all of our content, including Premium articles.
Subscribe