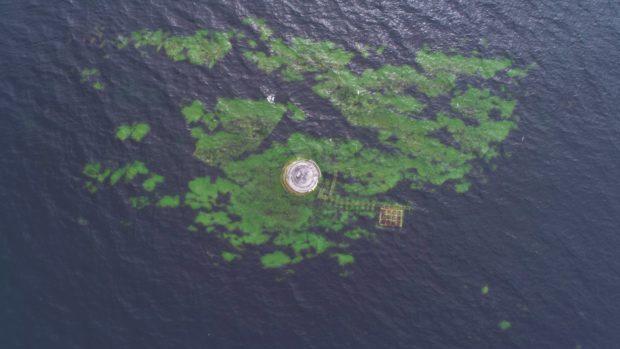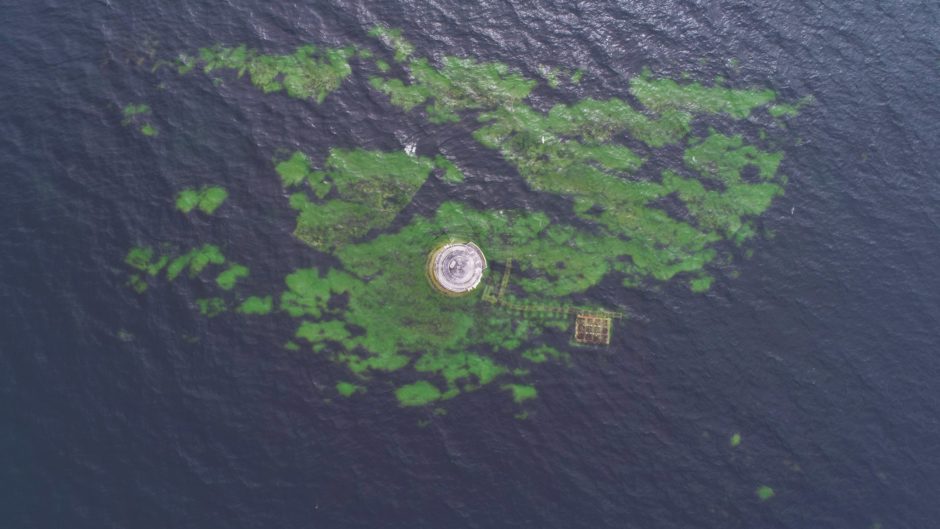 Interesting aerial perspectives caught the eye last week.
The first – perhaps necessitating a declaration of interest – was the unusual shot of Angus's wonder of the engineering world, Robert Stevenson's magnificent Bell Rock light.
Not that the world's oldest sea-washed lighthouse was immediately recognisable since its 115-foot white might had been flattened out by the seagull's eye angle of a drone camera lens directly above the Inchcape rock.
Credit, and a bit of brotherly love, is due to my marginally elder twin sibling for the unusual shot which drew favourable comment from readers of the Craigie column.
In a climatic contrast and from even greater elevation, an award-winning shot from a previous National Geographic photo competition was the remarkable US 'graveyard' of tens of thousands of Volkswagen and Audi vehicles languishing in a gargantuan pop-up parking lot, mechanical victims of the 'dieselgate' emissions scandal's multi-million dollar impact.
Compared to row after row of Munich metal in the Mojave desert, a puckle of parked up BMWs is a drop in the ocean.
Close to home, however, the four baby electric vehicles also made for a sorry sight.
Weeds growing under their short wheelbases were the giveaway the cars had proved to be green in a way which might not have been envisaged when the 130 grand-plus quartet arrived in Angus.
Then, as now, I was on the side of those who believed the chargeable baby Beemers were a positive story because Transport Scotland had coughed up the cash to deliver them to the county FOC.
It seems a shame, then, that potential users have looked these gift horses in their kidney-shaped grille.
Since March, two of the i3s have travelled a piffling 20 miles each. The combined total for the four BMWs is little over 350 miles and another council pool car – an electric Nissan Leaf – has done just five miles in nearly three months.
The electric vehicles cut down on emissions, staff mileage payments and cost nothing.
Whatever way you look at it, it should be a win/win, and there's not a business in the land which can afford to have cost-efficient kit sitting idle. These things need to be out on our roads.
And if there's any fear of the snail's pace mileage tally continuing, just pop a set of keys through my door and I'll make sure a rolling BMW gathers no more moss.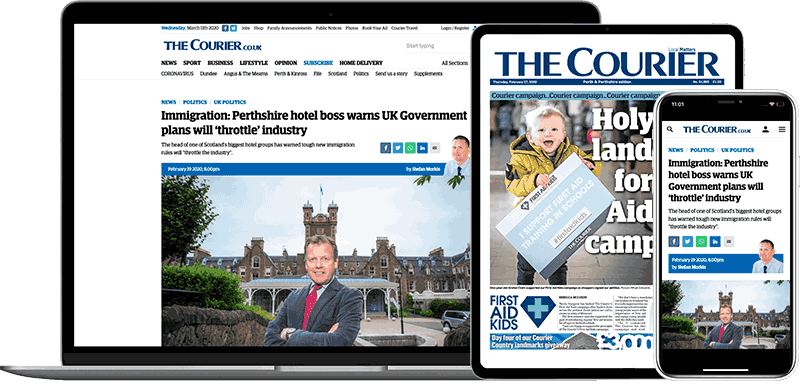 Help support quality local journalism … become a digital subscriber to The Courier
For as little as £5.99 a month you can access all of our content, including Premium articles.
Subscribe