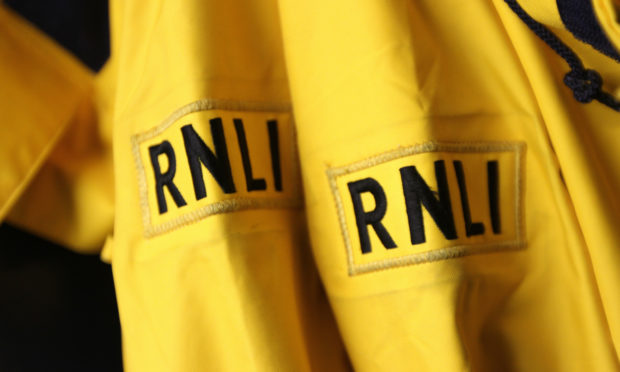 Arbroath's all weather lifeboat was launched in the early hours of Sunday morning after a yacht suffered difficulties.
The sailing vessel had been demasted to prevent further damage and was sitting 25 nautical miles south of Arbroath with two people on board.
A passing cruise ship stood by until the lifeboat arrived.
The yacht's engine was still working and it was decided that the lifeboat would escort the yacht to the safety of Arbroath harbour.
Both vessels started the long trip home and arrived in Arbroath harbour four hours later just in time for breakfast.
Coxswain Michael Marr said: "This call out goes to show that preparation is key when heading out to sea.
"The crew on the yacht were prepared for the situation and were able to call for help and keep themselves safe through the whole situation.
"The RNLI always likes to encourage people to ensure they are ready for whatever the sea may throw at them."