 A man has appeared in court on a string of road traffic charges following an A90 crash which closed the Forfar by-pass for almost four hours at the weekend.
The 51-year-old is accused of drink-driving and causing serious injury by driving a van dangerously at the Lochlands junction on Saturday afternoon, allegedly causing a collision with another vehicle which has seen calls intensify for a speed limit cut at the crossing on the busy Dundee to Aberdeen route.
Andrew Gentleman, from Falkirk is also accused of attempting to pervert the course of justice, failing to stop and failing to report an accident.
Two young children, believed to be five and three, were among five people taken to hospital following the incident at the A932 junction on the southbound A90 around 2.30pm on Saturday.
A woman travelling in one of the vehicles remains in hospital, having sustained what police described as serious but not life-threatening injuries.
Gentleman appeared in private before Sheriff Gregor Murray at Forfar on Monday afternoon on a petition alleging four contraventions of the Road Traffic Act and a charge of attempting to pervert the course of justice.
He was represented by solicitor Brian Bell and made no plea or declaration.
The accused was committed for further examination and released on bail.
The date of Gentleman's next appearance in court is yet to be set.
In the wake of the crash, a Forfar councillor has echoed calls for consideration to be given to the speed limit at the junction being slashed to 50 or even 40 miles per hour.
Independent Ian McLaren said the speed reduction suggestion made by Angus administration colleague, Monifieth and Sidlaws Conservative Craig Fotheringham was "definitely worth exploring".
The Lochlands junction has been the subject of a number of safety improvements, but remains the only crossing on the bypass which is not grade-separated.
Mr McLaren said: "Dropping the speed limit to 50, which is something already in place at Laurencekirk and seems to work well, could be something relatively simple to apply at not a lot of cost.
"I would certainly not be opposing investigating anything that might improve safety at the Lochlands junction.
"It's still a bad junction, but it has certainly been helped by stopping traffic turning right to go northbound which was one of the measures put in place previously."
Mr McLaren added: "I tend not to use the junction when I am returning to Forfar and instead go to the next one down and use the underpass – why take a chance crossing the dual carriageway when you can go a little further on, use the slip way and go safely under the road?"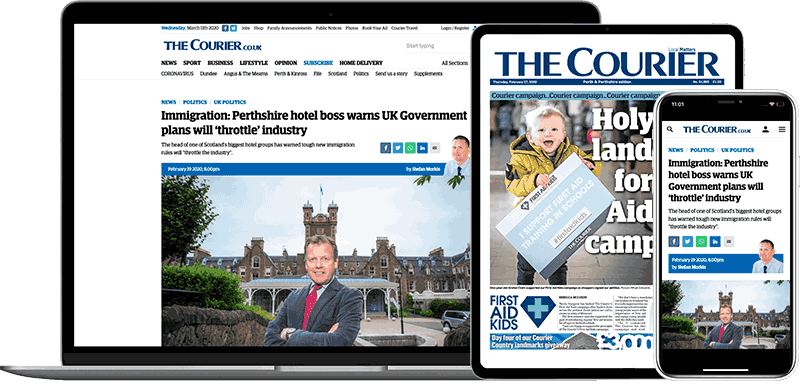 Help support quality local journalism … become a digital subscriber to The Courier
For as little as £5.99 a month you can access all of our content, including Premium articles.
Subscribe