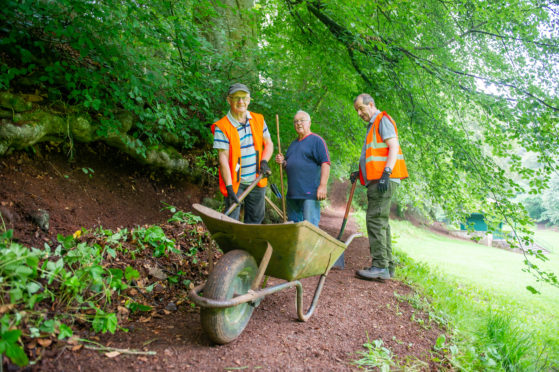 Angus Council cutbacks have prompted a group of volunteers to join together to tidy up a popular beauty spot, described as the "hidden gem" of Kirriemuir.
The four members of the Kirrie Den Project have been carrying out a variety of jobs to improve the visitor experience.
They work closely with Angus Council's parks team, carrying out essential repair work on the ground not covered by the council budget.
Over the last few months their efforts have paid dividends for those visiting The Den, situated in the town centre.
They have carried out improvement work to the paths leading down from Kinnordy Road to the waterfall at the top of The Den.
Under the umbrella of the Kirriemuir Regeneration Group (KRG), they have also repaired the historic cuttle well near the waterfall.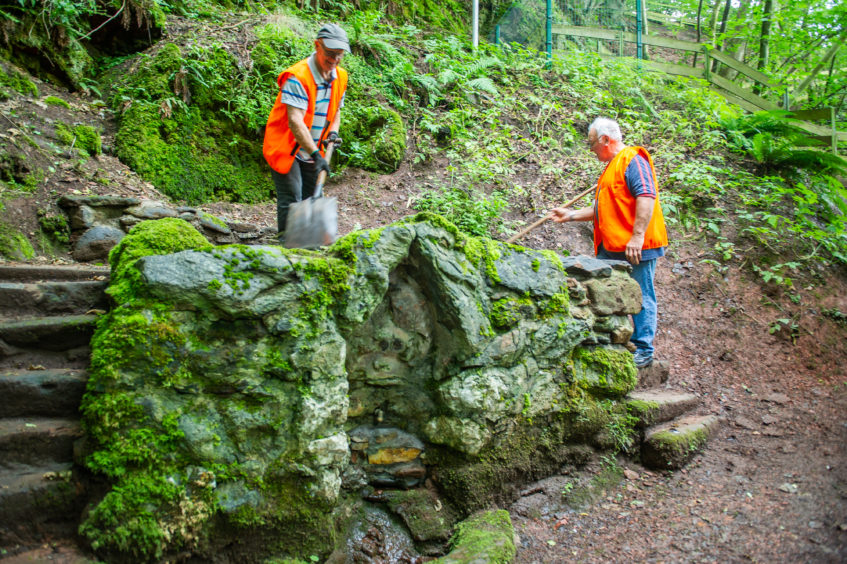 Project member Elaine Findlay, group secretary, said they started three years ago but disbanded until recently.
The members – Ramsay Mudie, Dave Campbell, Pete Bowman and Elaine – have a number of projects lined up.
She said: "The group was asked by the council to take the lead in getting The Den project going again.
"There are only four of us. We have done a lot of work on the cuttle well, tidying up that area, and are going to be repairing and repainting some of the railings over the burn."
In spring, the group also helped keep the paths clear of leaves and debris.
Elaine continued:  "The council doesn't have the money to do that work.
"We work closely with them. We carry out walks round The Den – they tell us what they will be doing with the money they have, and we say what we can do."
The partnership approach is also helping to enhance the area with members of the KRG opening the public toilets from April to October.
Any money raised by those "spending a penny" is used for improvements.
Elaine added: "The Den is such a fabulous space.
"It's not used as much as it once was, it would nice to see it used a bit more."
An Angus Council spokesperson said: "We work closely with the group who carry out works within The Den.
"We meet with the group to discuss projects they wish to carry out and, where possible, supply them with some materials and advice on how to carry out the tasks.
"The group are a great benefit to the community in maintaining the area."