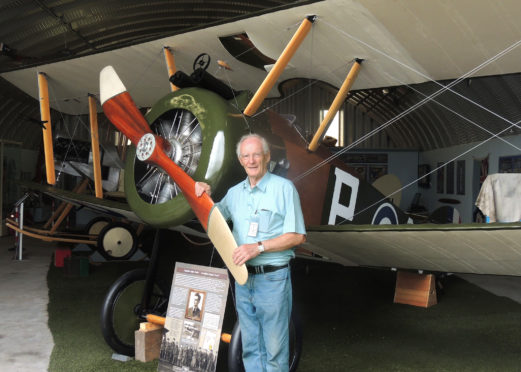 Work to restore a replica of the highest scoring fighter aircraft of the First World War has finally been completed in Angus.
The refurbished replica Sopwith Camel will become a memorial to the brave men who flew the aircraft, including Captain John Todd from Falkirk, who was known as the Scottish "Camel Ace".
The Sopwith Camel was one of the star attractions at Montrose Air Station Heritage Centre but it had started to look tired and shabby, so the decision was made to carry out a restoration.
Made by RAF apprentices at St Athan in 1962, the replica was stripped back to its frame and the team restored it and finished it in the markings of the aircraft flown by Captain Todd.
Project leader Julian Stevenson said: "With funding from Museum Galleries Scotland (MGS), we embarked on this project in September 2017 with the intention of restoring our Sopwith Camel, which had been on display for a number of years.
"This particular Camel was built by the instructors and boy entrant trainees at No.4 School of Technical Training, RAF St Athan as a showpiece for the Royal Tournament at Earls Court, London in 1962.
"However, we soon realised the aircraft was not built to represent an accurate reproduction of an original Camel and the team decided a complete reconstruction was necessary to bring the aircraft up to museum standards.
"What we have now is a dimensionally accurate full-scale replica which has been painted and fitted out with replica twin Vickers machine guns representative of the Sopwith Camel serial number B7320 of No. 70 Squadron Royal Flying Corps flown by World War One flying ace Captain John Todd who became a pilot instructor at the Montrose Air Station late 1918."
Unfortunately the same qualities that made the Camel a successful fighter made it a dangerous aircraft in the hands of inexperienced pilots and the result was many accidents.
Sergeant Mack of the 138th Pursuit Squadron, US Army Airforce, at Montrose in 1918 wrote: "There is a crash every day and a funeral every week.
"A lot of these were Camels – three crashed in the Montrose Basin and their remains must still be there."
Captain Todd joined the Royal Flying Corps as a cadet and was posted to No. 70 Squadron RFC to fly the Sopwith Camel single-seat fighter and scored his first victory on January 22.
He was later posted to Montrose as an instructor after his final victory in July 1918 and was awarded the Distinguished Flying Cross followed by his Military Cross.
After the war, he became a doctor and went to Malawi as a medical missionary.
He was later awarded the MBE for his good work. He died in St Cyrus in 1980.
The Montrose museum dates back to April 1983, when a dedicated band of local enthusiasts took the first steps to ensuring that the history of the town's air station would continue for generations to come.
In 1992, the trust purchased the former watch office and ground to create the Montrose Air Station and Heritage Museum.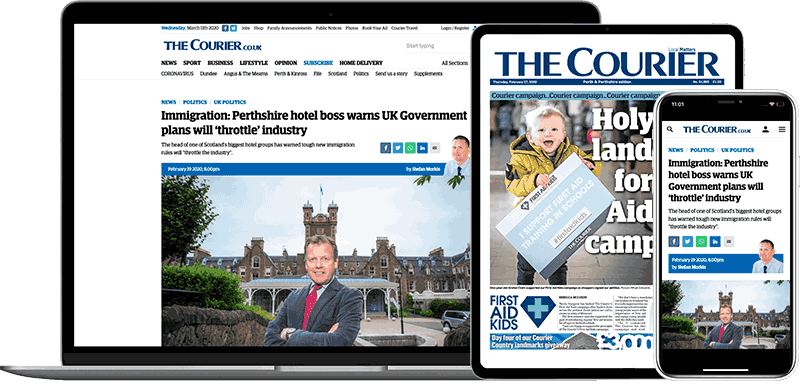 Help support quality local journalism … become a digital subscriber to The Courier
For as little as £5.99 a month you can access all of our content, including Premium articles.
Subscribe