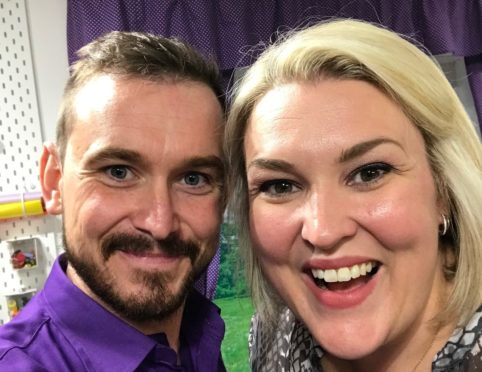 A Tayside man who put his health woes to one side and carved out a business in his back garden is being mentored by a Dragon's Den TV star.
Craig Laird, 34, from Carnoustie, has battled against the odds since being diagnosed with the incurable Crohn's Disease, at the age of nine.
He was forced to miss much of his formal education through illness but worked hard at home to pass exams and gradually built up his own business.
Craig, who used to work at the Co-op store in Carnoustie, started creating greetings cards as a hobby at a young age, and eventually made a studio in his back garden.
He would raise money for the National Association of Crohn's and Colitis and the Dog's Trust before his work led to an invite to demonstrate for Dawn Bibby on the TV channel Hochanda, in March 2018.
Craig's product demonstration work was so impressive he was head-hunted by Sara Davies, the new star of Dragon's Den.
He got a job with Crafter's Companion, run by Ms Davies, and will settle into a new life in County Durham after a farewell party in Carnoustie on Saturday.
"I was so nervous when I first met Sara but she's incredibly down to earth," he said.
"She's an incredibly inspirational figure in business and to be mentored by her is a dream come true for me.
"I will be working very closely with Sara where she will help and guide me but to do this I had to relocate to County Durham.
"I love Carnoustie but this was too good an opportunity to miss – who would say no to being mentored by a real-life Dragon from Dragon's Den?
"I've had Crohn's for 24 years and I have always been determined to work and to show that no matter how hard and tough life can be, keep following your dream and you can achieve it.
"I never in a million years thought I'd have to opportunity to work for the biggest craft company in the world but here I am living the dream and loving it.
"I needed a change in life and this big change has certainly given me that."
Craig has been a regular face on TV shopping channels since he started working for Dawn Bibby and continues to demonstrate on UK crafting shopping channel Create and Craft TV which is part of Ideal World.
Craig also goes out to QVC Germany once a month to help set up the company's Crafter's Companion TV shows and he also working on new upcoming products.
Entrepreneur Sara Davies is the newest "dragon" on the popular BBC Two show, 13 years after she was first invited to pitch on the programme.
She is the founder of Crafter's Companion, which she set up in her bedroom at university and she now turns over more than £34 million a year.
She will be replacing cash machine mogul Jenny Campbell to join fellow dragons Peter Jones, Deborah Meaden, Tej Lalvani and Touker Suleyman in the new series.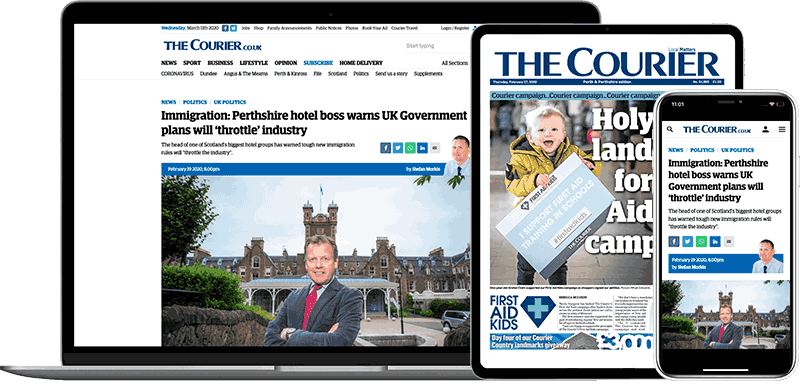 Help support quality local journalism … become a digital subscriber to The Courier
For as little as £5.99 a month you can access all of our content, including Premium articles.
Subscribe