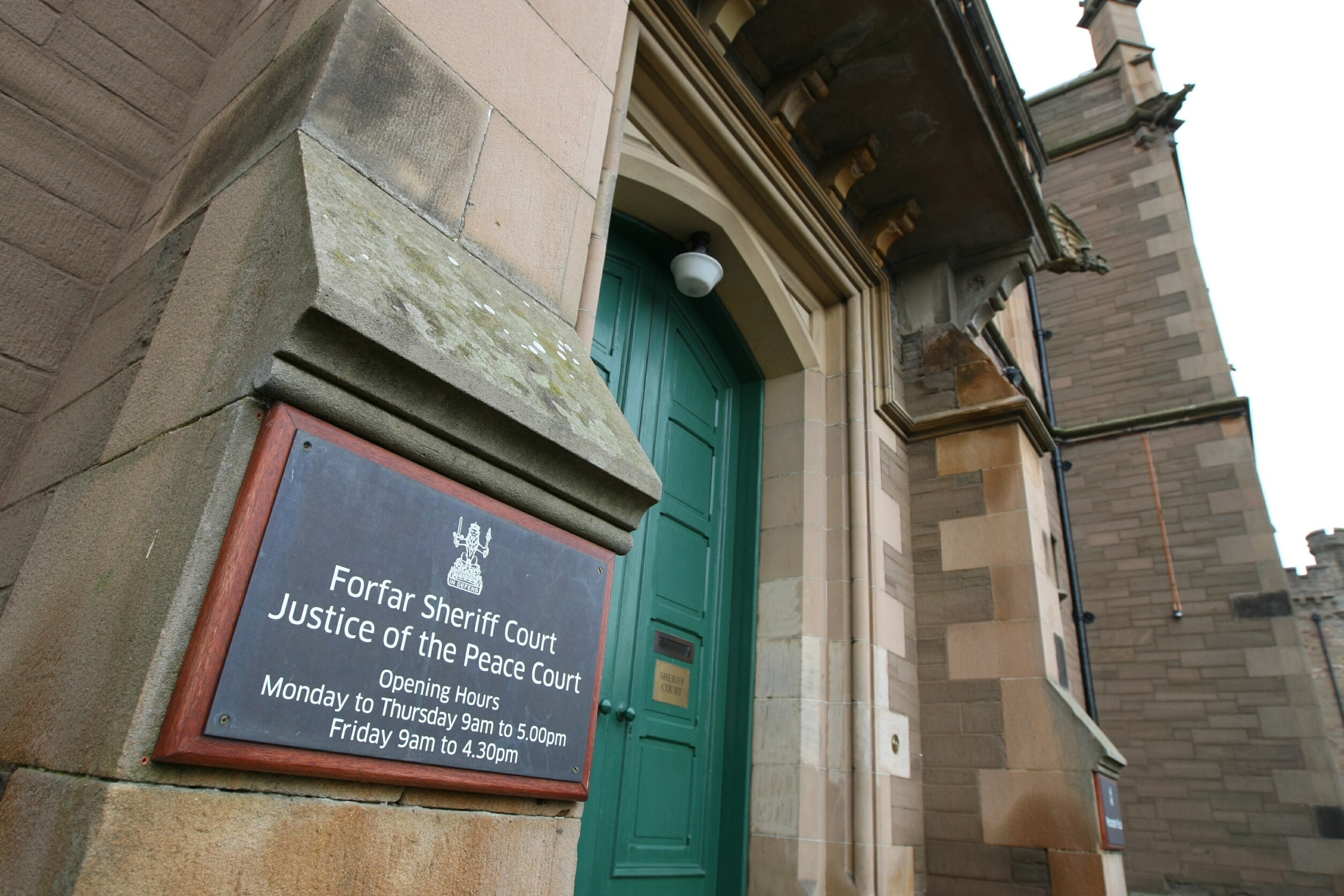 A young Angus cricket coach's drunken single punch assault on a friend broke his eye socket and cheek.
Ryan Procter had been angered when he was left behind in a Brechin pub by friends who were going on to a house party.
The inebriated 22-year-old made his own way there and went into the property uninvited, before lashing out at friend Stuart Crowe as he was being ejected, causing injuries which left the victim requiring extensive surgery to re-set the broken bones.
Procter, of Nursery Park, Brechin appeared for sentence before Sheriff Gregor Murray at Forfar having previously admitted assaulting Mr Crowe on February 17 last year by punching him to his severe injury and permanent disfigurement.
Depute fiscal Jill Drummond said Procter had been "talking nonsense" in the town's Stables Bar that night, but was not causing any annoyance to his group of friends at that stage.
At around 11pm they left to go to the house party and the accused appeared some 15 minutes later.
"The accused became agitated about not being allowed in. He and the witness were described as squaring up and the accused then threw a punch," Ms Drummond said.
"The following day the witness received a message from the accused saying he was sorry and asking for forgiveness but he said he did not want to be friends and blocked his number," the fiscal added.
The court heard the victim suffered swelling to his face, but did not go to his GP until five days later. He was immediately sent for x-rays, revealing orbital and cheek fractures.
He underwent surgery the next day and had metal plates inserted to realign the cheek bone and eye socket.
Defence solicitor Nick Markowski said first offender Procter was sorry for the "out of character" incident.
"He had too much to drink and when he got to the pub he was loud and was in effect left there by his pals when they went on to the house party," he said.
"He regrets the incident, which may have some difficulties for his employment in the security industry.
"He is a fairly pro-social person and is a keen cricketer, coaching at the local club. There will also be implications for that because of disclosure of this offence," added the lawyer.
Sheriff Gregor Murray told Procter: "Whether drunk or not, you punched someone in the face and you must face the consequences for what were very significant injuries."
He ordered the accused to carry out 200 hours unpaid work under a 12-month Community payback Order as an alternative to custody.