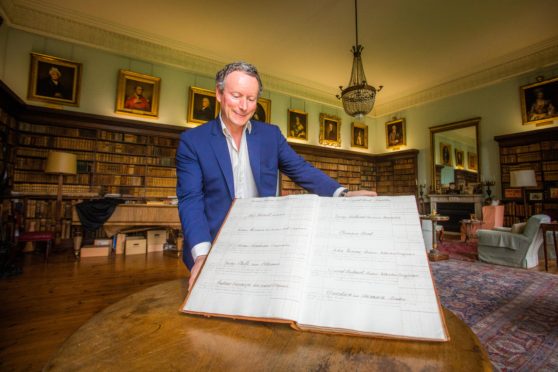 The hunt is on to find the Angus home of the Carnegie family who were dispossessed by the Jacobite Rebellion but whose descendant would become a steel magnate and world-famous philanthropist.
The battle of Culloden in 1746 effectively saw the end of Bonnie Prince Charlie's ambition to take the throne for the Stuart dynasty but for many, the repercussions were just beginning.
With the estates of those who came out in support of Prince Charles Stuart subject to confiscation, many tenants were left dispossessed.
A number of nobles sympathetic to the Jacobite cause sprang up to help the now homeless tenant families.
One figure who played a leading role in the movement to rehome dispossessed tenants was Fife-based Janet, Countess of Kincardine who, despite being an arch-Jacobite appeared to be above suspicion in the eyes of the Hanoverians.
The countess had given shelter to a number of homeless families, including one from Angus named Carnegie.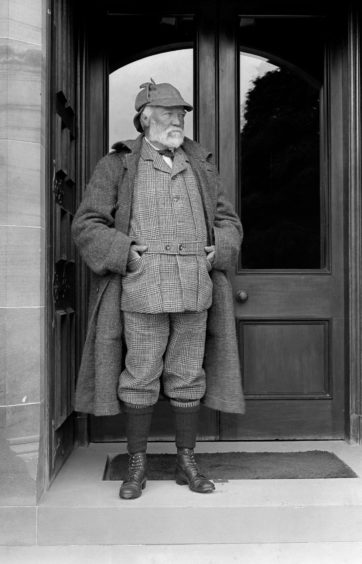 The family, who were handloom weavers to trade, stayed on the Bruce's Broomhall Estate until 1826, when cheap imports from the continent saw the weaving industry undermined in aftermath of the Napoleonic wars.
The downturn saw the Carnegies fall into debt and eventually, after rent arrears accumulated over a number of years reached more than £34, the Carnegies were given notice to quit.
Being considered "too poor to pay", Andrew Carnegie's debt was written off.
The ledger with details of the debt is still kept in the library at Broomhall.
The family moved to Dunfermline but ultimately emigrated to the US in 1848.
However, Andrew Carnegie's grandson, also named Andrew, would return to Scotland in 1901 having sold his interest in United States Steel for more than $400 million – the equivalent of 1% of US GDP at the time.
Towards the end of his life, Carnegie became a leading philanthropist, giving away around $350m to worthy causes, with an emphasis on libraries, world peace and education.
Lord Bruce, a descendant of the countess said: "This story has always been a bit of a mystery, mainly because I think there was a fairly secretive process of spiriting people around Scotland to escape detection after the 1745 Jacobite rebellion.
"The Carnegie Endowment Fund for the Scottish Universities was established with a grant of £1m, then doubled to £2m, perhaps worth around £200m today.
"Andrew asked my great grandfather to chair the board, which contained two prime ministers and a chancellor of the exchequer.
"No one turned down an invitation from Carnegie!"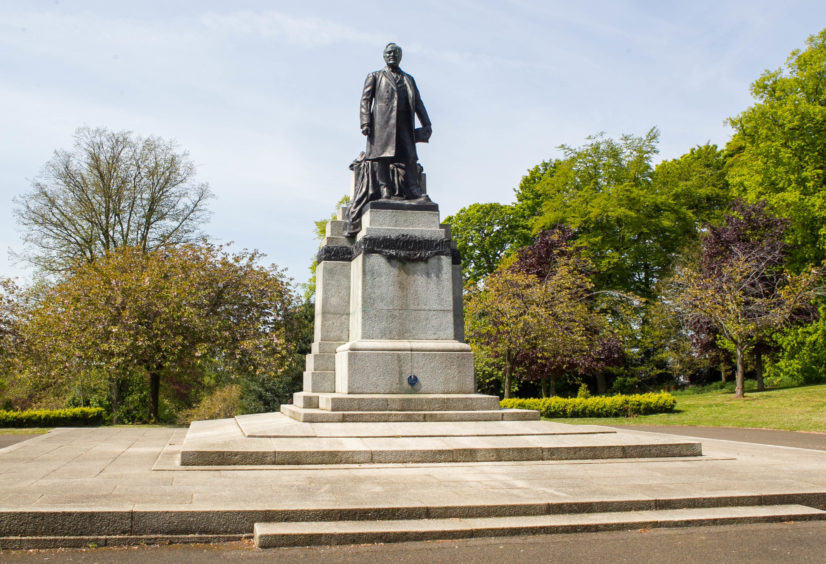 Angus Provost Ronnie Proctor is calling for more research to be done into the Angus roots of the Carnegie family.
He said: "The story of Andrew Carnegie's rise to fame and fortune, along with his incredible generosity remains rightly celebrated to this day.
"But the story of the family's Angus roots is also amazing and is one that is very much worth telling.
"I'm sure that American visitors to Scotland in particular would be fascinated to know the extended story of the Carnegie family."