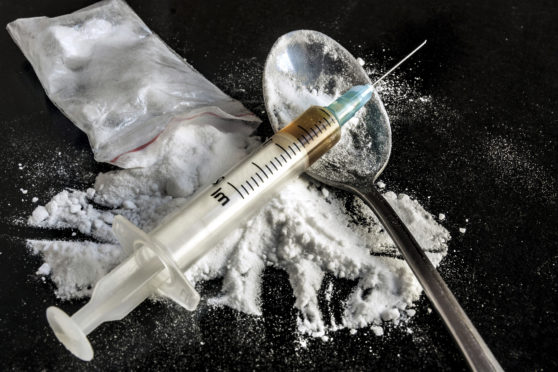 An Angus politician is calling for earlier intervention to prevent drug deaths saying the descent into addiction is "heart breaking to see."
Arbroath West and Letham Independent Councillor David Fairweather spoke out after figures revealed that Scotland has the highest rate of drug related death in Europe.
In 2018, 1,187 people perished through drugs, showing that 218.3 people per million died from drug induced death in Scotland.
The closest comparative country is England and Wales, where that figure stands at 66.1 people per million.
Mr Fairweather said: "These statistics have rightly sent shockwaves throughout Scotland and beyond.
"Every life lost to the scourge of drug addiction and substance abuse is a tragedy, but I think we should also look at the appalling journey that someone takes as their drug use spirals into the vice-like grip of addiction.
"The fact is that it is absolutely heart breaking to watch some lose their battle with drugs.
"Some people might describe it as a habit, but people can quickly lose everything they have to satisfy it.
"I've seen people with promising careers and everything to live for, lose their jobs, their homes and their circle of friends through drugs, and it can happen quite quickly too.
"An addict's life can become increasingly chaotic, and I know one person who ultimately turned to theft to feed his habit and was stealing alcohol, not to drink, but to sell on in order to buy drugs, and this also impacts the wider community.
"It is why I strongly believe that early intervention is key to stemming the rise in drug deaths across Scotland and I would urge anyone who has a substance abuse issue to seek the appropriate help and support that is available."
A spokesperson for Angus Health and Social Care Partnership said, "Substance misuse is a major public health issue and remains a priority for Angus Health and Social Care Partnership.
"Drug and alcohol treatment in Angus is provided by Angus Integrated Drug & Alcohol Recovery Service (AIDARS), which incorporates Tayside Substance Misuse Service and Angus Council's alcohol, drug and blood borne virus team.
"AIDARS provides a person-centred, whole family approach to assessment and intervention with adults who misuse drugs and alcohol.
"Services provided include motivational and enhancement therapy, inpatient and community detox for alcohol, opiates and opiate replacement therapy, recovery care planning and self-directed support, overdose awareness harm reduction, and BBV testing and support, relapse prevention in groups and one-to-one, supported by medication if required and psychological interventions.
"Early intervention is important to tackle the circumstances that lead to substance use, alongside the provision of co-ordinated, holistic health and social care to address the multiple needs of those at highest risk of drug-related injury or death.
"If anyone has concerns about their own drug use or that of a friend or family member, we would encourage them to seek support from AIDARS on 01241 435820 or 01241 435821."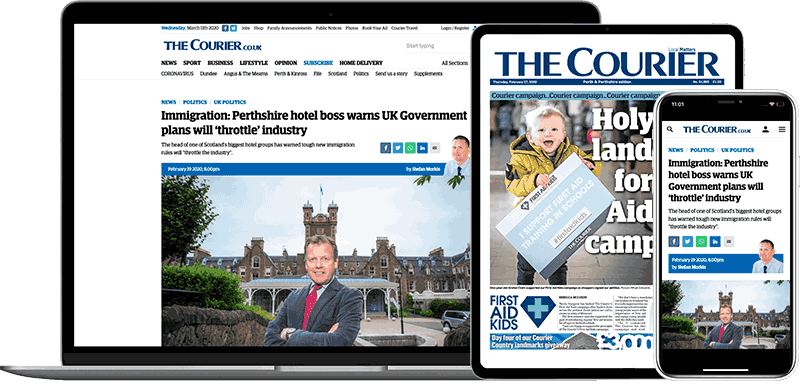 Help support quality local journalism … become a digital subscriber to The Courier
For as little as £5.99 a month you can access all of our content, including Premium articles.
Subscribe