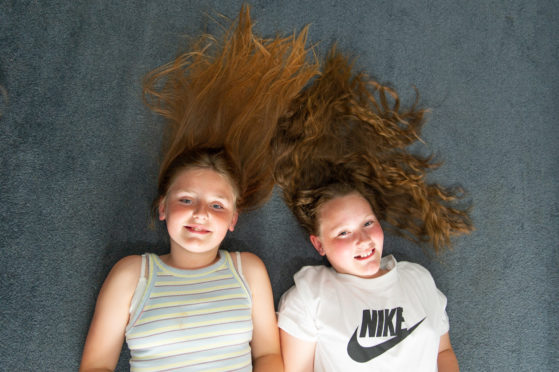 A Tayside Army Reservist has spoken of his pride over the sacrifice his daughter and her best friend are making for war veterans suffering from Post Traumatic Stress Disorder and children battling cancer.
Andrew Tough, who served in the British Army as a regular from 1995 to 2001 before joining the reserves, has been a long-time supporter of the Horseback UK charity.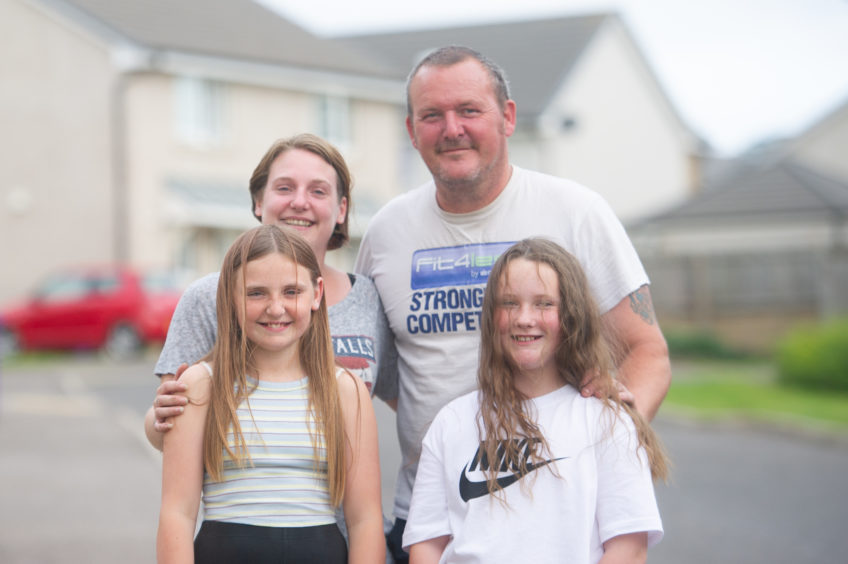 His daughter Abbi, 10, and her best friend Beth,11, both pupils of Warddykes Primary in Arbroath, are going the extra mile to raise funds.
Abbi is to have her head shaved and Beth is to have her hair cut short on August 9.
The hair will be donated to The Little Princess Trust which creates wigs for children with hair loss, including those undergoing chemotherapy.
The money they raise through sponsorship will be donated to Horseback UK.
It runs residential courses in Aboyne, where war veterans suffering physical and mental health issues, including PTSD, work with horses.
Andy, 44, who served in Afghanistan, Cyprus, the Falklands and twice in Bosnia and Kosovo, receives medication for his own PTSD after seeing a man shot in the head in Bosnia.
He is running from Aboyne to Arbroath on August 10 as part of the charity's major fund-raiser, although the majority of the participants cycle the course over the Cairn O' Mount.
He said: "I served in the Army and my father served in the Black Watch for 24 years – it is in our blood.
"Abbi has been involved with other things for Horseback UK, including a collection at Ibrox last year.
"She is aware of the wonderful work the charity does and she and Beth decided to do this themselves. It is absolutely fantastic – I am really proud of them."
Andy's partner Sophie, Beth's mum, also spoke with pride of the girls' selfless act.
She ran half the Cairn o' Mount challenge last year with Andy, but has picked up a leg injury training for this year's event.
She continued: "I am devastated I can't take part in the run as the charity does so much good work.
"The girls are hoping to raise £500. I am really proud of them. I never dreamed they would come up with something like this."
Ian Wren, fundraising manager for Horseback UK, praised the girls' efforts.
He said: "When I heard what the girls intended to do I was absolutely delighted.
"The fact they could care so much about the welfare of our veterans blew me away.
"As a community we are only too ready to come down on our youngsters and here we have two young girls who are a credit to their peers."
The girls' fund-raiser takes place in The Anchor Bar, Arbroath, next Friday 2pm.
Donations can be made via www.justgiving.com/fundraising/claire-tough4