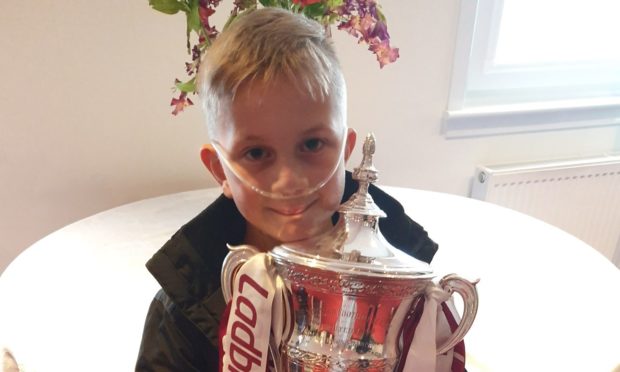 A young football fanatic was given a hero's welcome to Arbroath FC's ground at the weekend after making a special trip north of the border with his family.
Ten-year-old Harri (Harrison) Parker was born with only half a heart and has battled through countless surgeries, showing incredible determination and courage while raising funds to help other children.
He left his Sheffield home at 7am on Saturday morning with his parents, Jeni and Grant, to travel the 340 miles to Gayfield.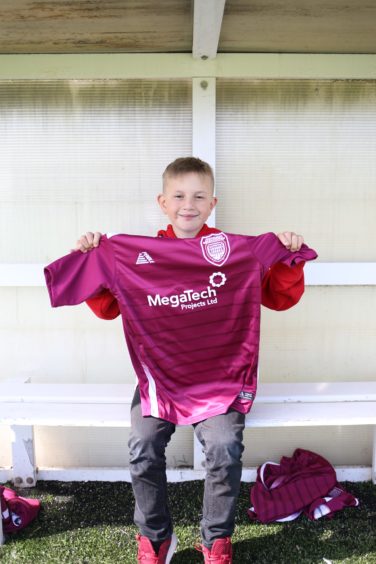 The avid Sheffield United supporter was desperate to see a live game and his own team's season in the English Premier League doesn't begin in earnest until this weekend.
The family chose Arbroath to visit as it was "beside the seaside", and their trip through the turnstiles on Saturday for the home game against Queen of the South was the start of a weekend to remember.
The club ensured the family got a warm Lichties' welcome, inviting them back to the ground on Sunday for a personal tour and visit to the trophy room.
Jeni said: "We contacted the club to say Harri would be wearing his Sheffield United shirt – he flies his colours regardless of where he goes.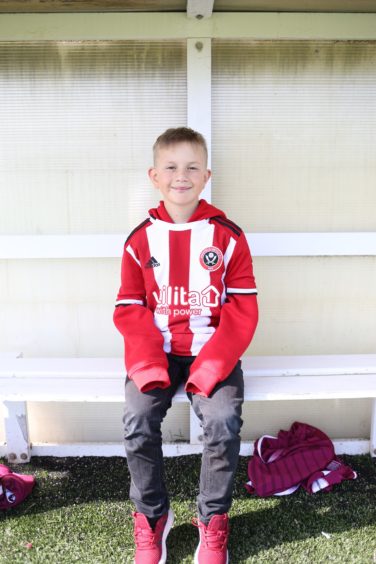 "We wanted to check that would be okay and to say he would sit in the stand with his oxygen.
"It was quite a shock for us that all the fans sit together – there is no segregation – Harri's reaction was 'wow'."
Jeni spoke with pride of her son's caring nature after he raised £895 from Sheffield United fans via social media.
He used the money to buy 1,598 Easter Eggs for children in hospital in the Leeds, Sheffield and Chesterfield areas, as well as the Bluebell Wood children's hospice he attends.
Jeni continued: "He also took three bags full of colouring books and crayons to the hospice for children who are 'nil by mouth'.
"He went above and beyond.
"Harri can't have a transplant, his condition is terminal," Jeni added.
"His life expectancy is unknown so we are busy making memories. We don't know how long we have got with Harri's condition."
As well as the thrill of match day, Harri got his hands on the League One trophy which Arbroath won in spectacular fashion last season, securing their historic promotion.
Jeni said the family were keen to travel north again to take in another Scottish game adding: "We are doing random, daft things.
"We don't know where we will go, it will be last minute as Harri hasn't looked at the fixture lists."
Arbroath FC director Brian Cargill said: "It was our pleasure making magic memories for Harri and his family.
"It wasn't anything we wouldn't do for other kids and families interested in Arbroath FC.
"We are very much a community club and do our best to help others where we can.
"Hopefully we will see Harri and his family back at Gayfield sometime soon."