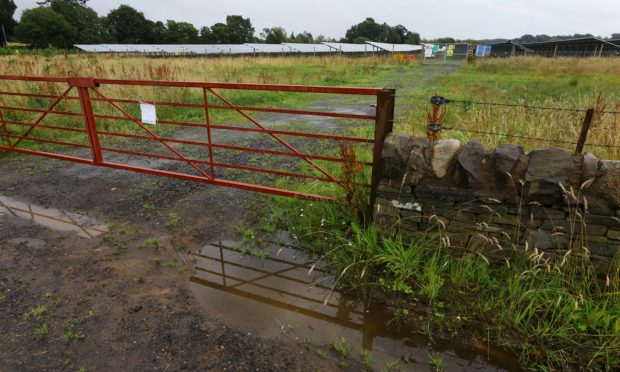 The lifespan of a controversial solar farm next to an Angus visitor attraction has been extended, despite emergency repairs to stop it from sinking into the ground.
Owner Lightsource BP has had to carry out repair works to the 20,000 panel Pressock Solar Farm, next to House of Pitmuies Gardens, near Guthrie, after some of the structures supporting the solar panels were found to be in danger of subsiding into the wet earth.
Councillors approved the company's application to extend the life of the installation from 26 to 31 years after planning officials advised the repairs were not relevant to the extension application.
Angus Council received 72 objections before councillors granted planning permission for the farm in 2015.
Lightsource BP, the largest solar development company in Europe, bought the Pressock farm from its builders, energy developer METKA EGN.
Lindsay Smith, who lives in the hamlet of Pressock said: "It has been built on a flood plain. It is quite a dangerous area for flooding to be in.
"I stay there and I see the panels every day. This has been a botched up job and we have been told porkies since day one."
David Wood, who lives in Pressock Farmhouse, highlighted the subsidence problems in his objection to the extension
He said: "The solar farm is like a second hand car that they've had to take back to the dealer."
The farm has been generating electricity since March 2017.
Angus and Perthshire have been promoted as ideal locations for the renewable technology, with a 55,000 panel farm in Errol previously the largest of its kind in Scotland.
Lightsource BP's plans for a larger farm off Berryhill Road, near Fowlis, were abandoned in May this year after local opposition. The farm would have become the joint largest in Scotland.
Planning boss Kate Cowey confirmed the repairs in her report to Angus Council's Development Standards Committee but stressed they were not relevant to the company's latest application.
She said: "It is understood that there has been some settlement and minor works have been undertaken to address that issue."
A Lightsource BP spokeswoman said: "As part of our detailed due diligence assessments, our independent technical adviser identified a potential risk that some areas of panel framework may experience gradual subsidence which overtime could result in damage to the panels if left unaddressed.
"Lightsource BP sought to proactively address this potential issue by reinforcing the identified areas of panel framework."
"Employing a proactive regime of monitoring and maintenance will allow for the solar farm to continue efficiently generating electricity beyond the initial planning permission term," she added.
A METKA EGN spokesman said: "In the case of Pressock Solar Farm, METKA EGN has undertaken all the necessary actions during December 2018 / January 2019 and after that, no issues are recorded."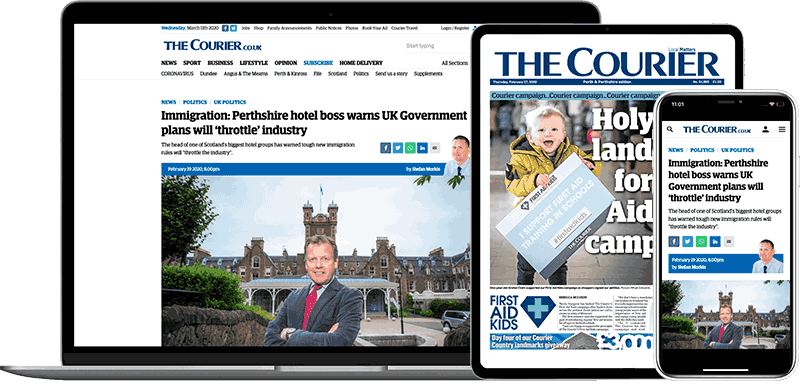 Help support quality local journalism … become a digital subscriber to The Courier
For as little as £5.99 a month you can access all of our content, including Premium articles.
Subscribe