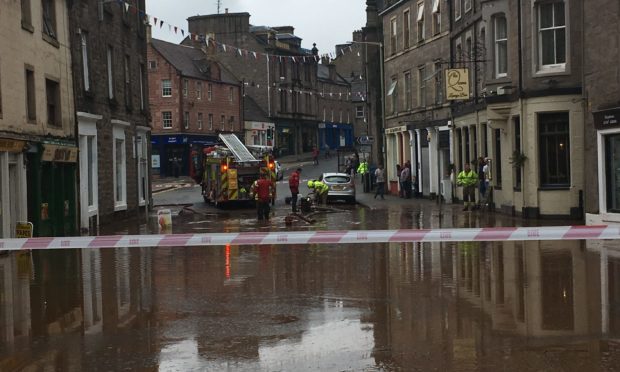 Forfar town centre has been closed by a flash flood.
A deluge of muddy water poured into West High Street after torrential rain on Saturday afternoon.
The torrent arrived with such intensity it left customers trapped in some businesses as water poured through their doors.
Police closed West High Street between New Road and The Cross as retained Scottish Fife and Rescue personnel from the town station carried out a pumping operation to clear the flood.
https://www.facebook.com/alison.russobrown/videos/3925651184143623/
The drama unfolded within minutes after the town was hit by torrential rain around 4.30pm.
Alison Brown of Boyz-Zone Barbers, one of the worst hit properties said: "There was absolutely nothing we could do.
"The rain was coming down and then we just saw the flood coming out from across the road towards the shop.
Flash flood hits #Forfar town centre. #LocalMatters pic.twitter.com/dNM56RrIwP

— Graham Brown (@C_GBrown1) August 10, 2019
"I was straight on the phone to the police telling them that we had people in the shop – we didn't know what was going to happen and how far up the water would rise and we didn't have any sandbags.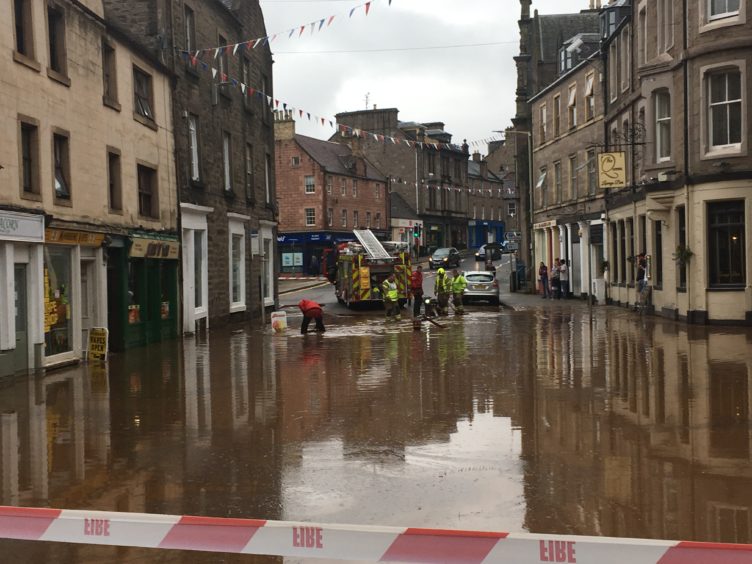 Quick-thinking and good fortune saw the shop staff keep the majority of the floodwater at bay with towels, but the adjacent Tiffins cafe and other shops on the same side of the street were also badly affected and face a major clean-up operation and repair bill.
Alison added: "We completely re-fitted the shop in March and I was dreading what was going to happen.
"Thankfully we kept the worst of it out, but the water just ran through the close between us and Tiffins and it is a total mess of mud."
The floodwater is thought to have poured down The Vennel and into the town centre, with other premises including the Osnaburg pub and Queens Hotel affected.
Police said West High Street was expected to be closed throughout Saturday night due to the flood situation.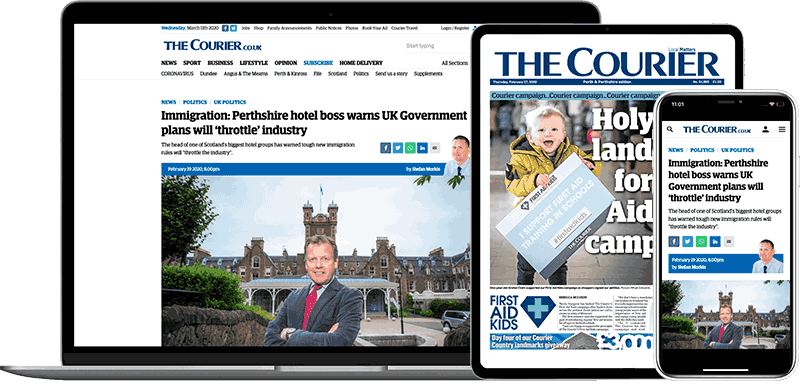 Help support quality local journalism … become a digital subscriber to The Courier
For as little as £5.99 a month you can access all of our content, including Premium articles.
Subscribe