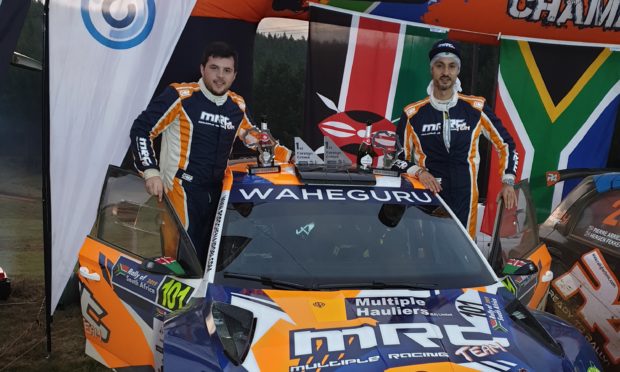 An Angus motorsport enthusiast who started his competition career on the snowy rally stages of Scotland has made history in the intense heat of Africa.
Success in the recent Uganda Rally wrapped up three-in-a-row African championship titles for Brechin co-driver Drew Sturrock and Kenyan driver Manvir Baryan – with two rounds of the 2019 title chase to spare.
Drew is the first non-African to record three consecutive championships on the continent, achieving the feat through a hectic jet-setting pursuit of the sport.
The 30-year-old print firm boss started his rally career through a junior scheme run by the former Motor Sports Association in the UK before being headhunted by the Toyota rally squad for their South African team.
"My first rally was the Snowman, which is a famous Scottish event, and I think it was actually snowing that year," said Drew of his 2006 debut.
"I've always been in the co-driver's seat and when the opportunity to go to Africa with Toyota came up I thought it was a great chance to gain experience.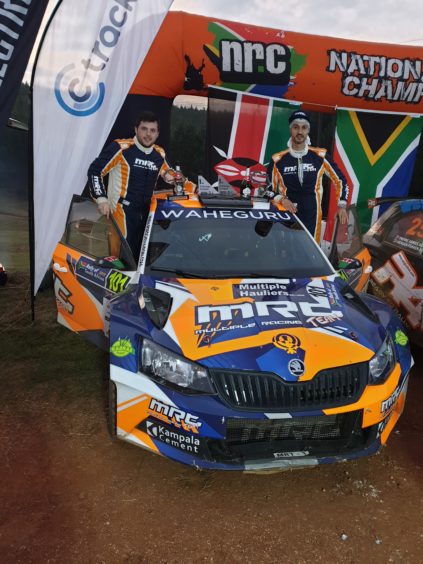 "Rallying is huge in Africa – the second-biggest sport there after football."
In addition to covering the kilometres on the dusty stages of the Savannah, Drew's African career has seen him clock up the air miles.
"I love competing there and it's a great place to visit, but I like my home time and have the business here," he said.
"I generally go out for a week at a time and we may be testing ahead of the rally, before the regular recce for the event and then the weekend of the competition.
"The conditions are very different from rallying in Scotland.
"In Zambia the temperature outside the car was 45 degrees, every warning light in the car was flashing up an error message and it was so hot you couldn't touch the roll cage of the car without being blistered."
Their latest title success was secured with the help of victories in the Ivory Coast, Zambia and Uganda rounds of the championship.
Drew and Manvir were also leading the famous Safari Rally in their Skoda R5 before victory slipped from their grasp in the dust of Kenya.
"It's a great honour to win the championship for the third time in a row. We probably won't do both the remaining rounds but have been invited by the president of Rwanda to go out there," he said.