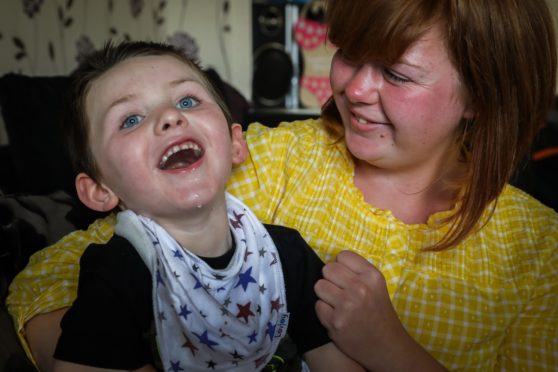 A heartbroken Angus family have launched a fundraising campaign to make special memories with their terminally ill four-year-old son.
Claire and Richard Davidson from Kirriemuir received the devastating news that little Leo is one of only 150 people in the world with the rare life-limiting genetic condition, Infantile Neuroaxonal Dystrophy.
He inherited the condition from both parents who are carriers of the gene — a one in a million chance.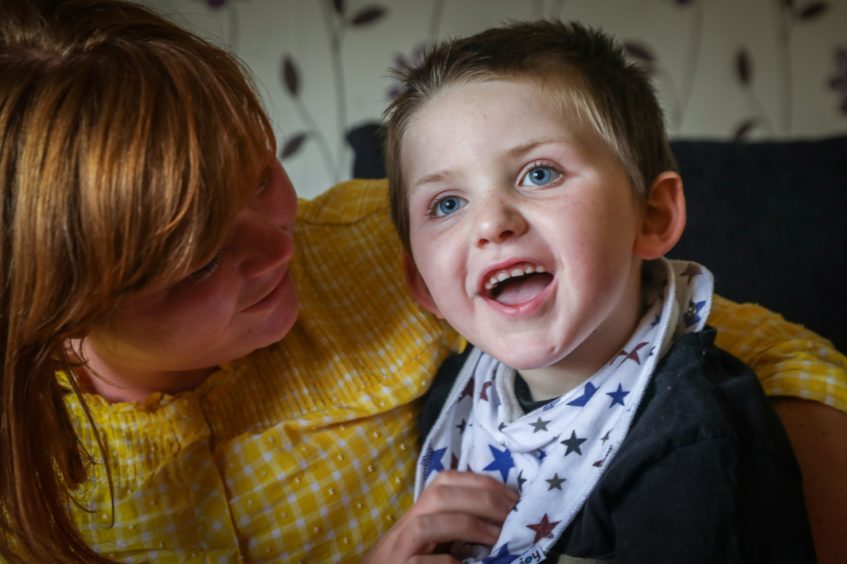 The couple are now waiting anxiously for the results of tests carried on their one-year-old daughter, Pyper-Rose, to find out if she too has the condition.
Claire, 26, said their world "fell apart" when they received Leo's diagnosis in May after years of testing.
He has a life expectancy of between five and 10 years. During this time he will deteriorate, turning deaf and blind. He will also experience worsening mobility problems.
Claire said Leo showed no symptoms when he was first born.
He started to walk and talk but the family noticed he was struggling to pull himself up.
When he was two and a half, doctors thought he had cerebral palsy, but all tests came back clear.
Claire said: "Three weeks before his third birthday he completely stopped walking.
"He had loads of tests and MRI scans but, again, they came back fine.
"They then carried out genetic testing in January this year but it took a while for the results to come through."
Despite his troubles, Leo brings joy into the family's lives every day.
"He is the happiest little chappie you could ever meet," said Claire.
"My youngest, Pyper-Rose, has just been tested for this too and we should get her results in three months time."We are praying she will be okay."
Claire and Richard have now set up a fundraising campaign after being overwhelmed by offers of donations and messages of support.
Their initial £500 target has already been far exceeded, with hundreds of people coming forward to donate money and send their best wishes.
Top of the family's list is a holiday to Disney Land in Florida with Leo, Pyper-Rose and their 10-year-old son Taylor.
They are also having to adapt their two-bedroom flat in Kirriemuir and are hoping to purchase a special bed for Leo.
The youngster, who attends Southmuir Nursery, currently walks with the aid of a frame but his condition is already deteriorating.
The couple were approached by staff at the Gairie Inn who, along with Scott and John Crawford, have organised a day of live music on September 21 – the day before Leo's fifth birthday.
Claire added: "We'd like to say massive thanks to them all and all the bands for making this day happen.
"We never once expected the response we have got, we are so overwhelmed and amazed by it all.
"It means the world to us."
Anyone wishing to help the family can log on to www.justgiving.com/crowdfunding/mrleofundrasier