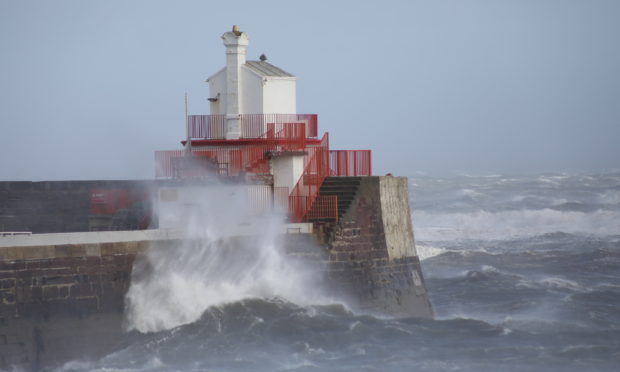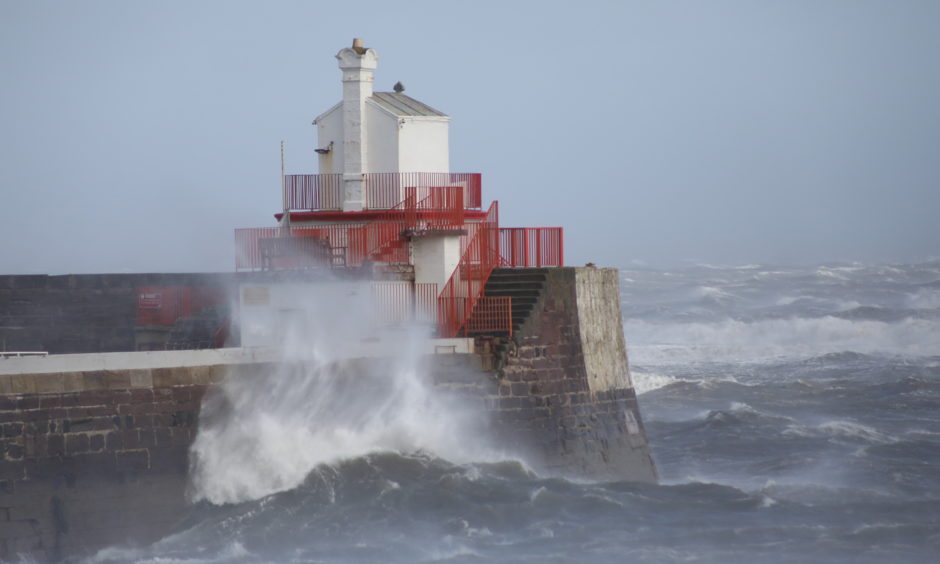 Young daredevils have been condemned for their antics on Arbroath's harbour wall after authorities had to step in twice within a matter of hours this week.
Harbour staff spotted two separate groups of youngsters jumping into the sea on Monday, prompting the local RNLI to flag up the dangers of so-called tombstoning.
The lifesavers said the cold water could prove lethal, and mask potentially fatal hazards.
Community leaders have slammed the tombstoners for putting themselves and the emergency services at risk.
A spokesman for Arbroath RNLI said: Water changes depth with the tide, so the water may be shallower than it looks. Submerged items may not be visible and can cause serious injury or paralysis if you hit them.
"The water can also be a lot colder than it looks so the shock of cold water may make it difficult to swim.
"It's really important that people think about the possible dangers. We want people to be in a position to make better, more informed choices to keep themselves and others safe."
Entering the water in the harbour without prior authorisation is also an offence under the harbour bylaws.
The practice has led to emergency operations being launched at both the harbour and Arbroath cliffs in recent years.
A teenager was hospitalised in 2014 and there have been further situations involving a full-scale emergency response, including two incidents in the summer of 2016 which saw youngsters fall from rocks in the cliffs area.
Angus Council leader and Arbroath independent councillor David Fairweather said: "We don't want to hear this and we need parents to tell their children when they are going out that they should not be tombstoning.
"These people must understand it is not just themselves they are putting at risk – the emergency services face danger every time they are called out to incidents such as this.
"By doing this, these people are inviting a situation where they will leave their loved ones, and possibly the families of others, facing a life of tragedy and loss."
Arbroath East and Lunan Conservative councillor Derek Wann said: "This is a very sensible warning from the Arbroath Lifeboat and I would second their call.
"Tombstoning is an extremely dangerous pastime and I wouldn't like to see anyone injured while participating."
Fellow ward councillor, SNP member Brenda Durno said: "The coldness of the water can be a real shock to the system.
"If they want to do something like this they need to be going to organised activities where safety is the key thing."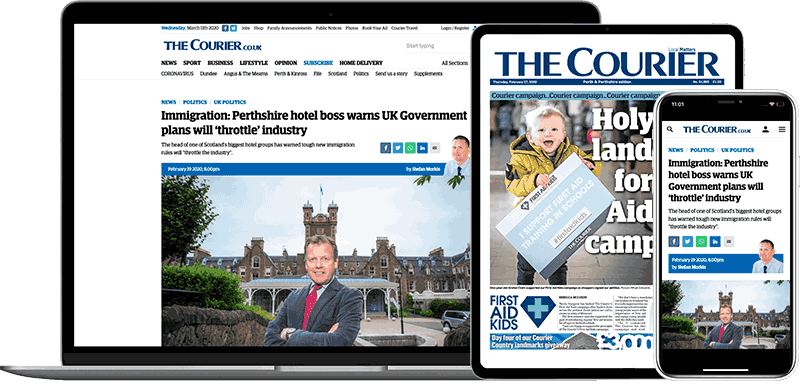 Help support quality local journalism … become a digital subscriber to The Courier
For as little as £5.99 a month you can access all of our content, including Premium articles.
Subscribe