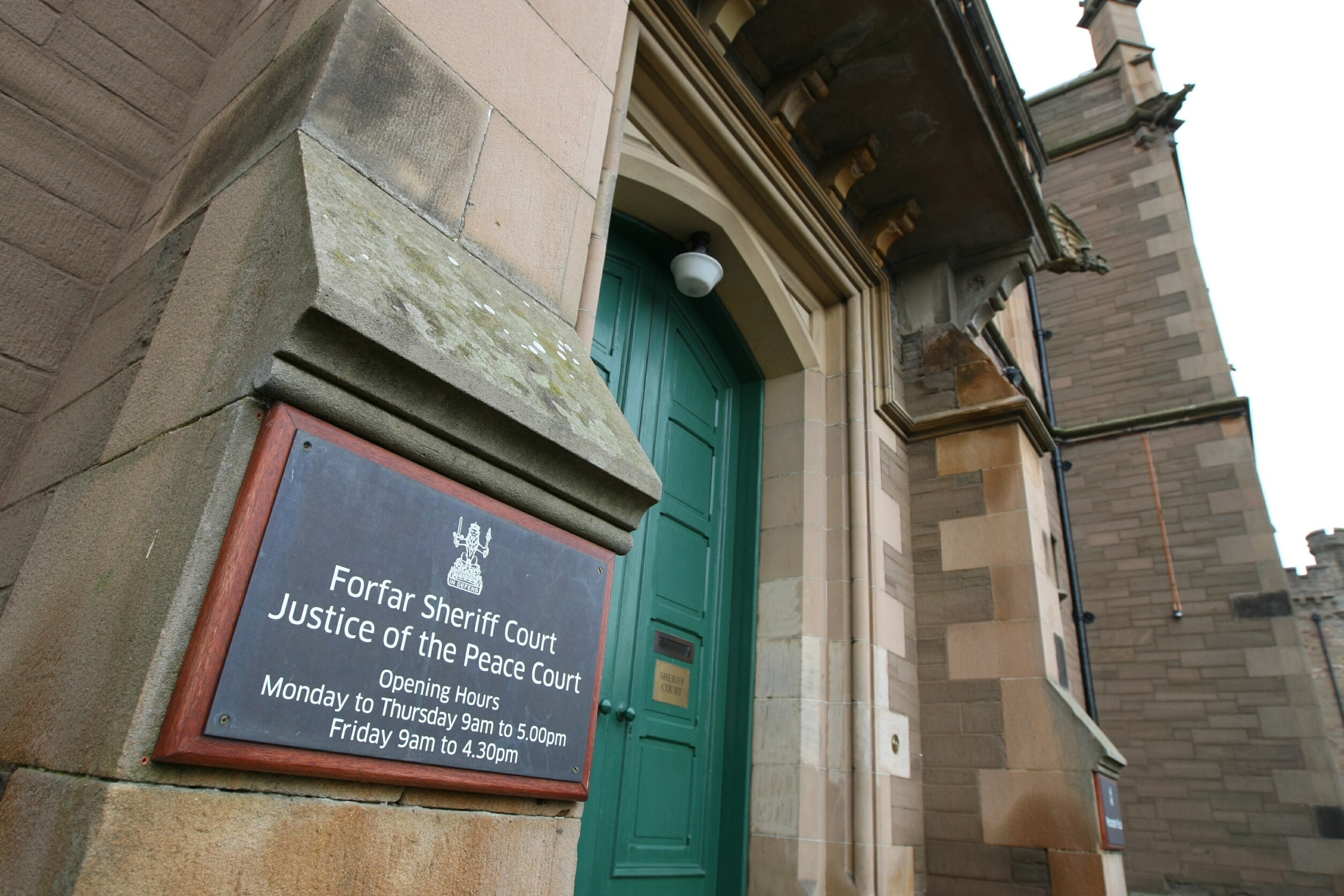 A lamp post shinning ranter woke an Angus street with his early hours challenge to "come out and fight like a man" after being told to pipe down, a court has heard.
William Bannon's 1.20am row with one couple in Southesk Street, Brechin, roused a string of local residents to look out and investigate the commotion, some in time to see the boozed-up 29-year-old fall from the pole and hit a car below.
The angry accused also threw rocks at one house, hitting a woman who had asked him to calm down.
Bannon, of Drumachlie Loan, Brechin, appeared before Sheriff Jillian Martin Brown at Forfar Sheriff Court where he admitted behaving in a threatening manner on April 22 last year, challenging others to fight, scaling a lamp post and throwing stones, striking a woman to her injury.
He also pled guilty to damaging a car in the street.
Depute fiscal Jill Drummond said the woman's husband was heading to bed after 1am when they heard Bannon shouting in the street and opened the window to ask him to keep the noise down.
"The accused became instantly hostile and appeared to take offence at being asked to calm down," said the fiscal.
"Other witnesses could see the accused in the street below."
"The accused then started to scale a lamp post and managed to get most of the way up. He then lost his footing, causing him to jump back onto the ground, hitting a motor car and damaging the wing."
Bannon then grabbed the vehicle's wing mirror and damaged it, causing £200 worth of damage.
The fiscal added: "Another two witnesses were wakened and started to record what was happening by mobile phone.
"The accused was telling them 'Come out and fight like a man' and that they were going to 'get their faces smashed in'."
He then picked up fist-sized stones, one of which flew through the open bedroom window of a property, while another struck the woman, causing slight reddening to her forehead.
Defence solicitor Nick Markowski said Bannon had been out with his girlfriend that night after what had been a difficult time for the pair following a family difficulty.
"This appears to have been a Saturday night that went very wrong, fuelled by alcohol and a lot of anger" said Mr Markowski.
"This was 16 months ago and although Mr Bannon was imprisoned for four months at the end of 2017 for disqualified driving he is now on prescription medication, is in work and there are no outstanding matters."
Ordering Bannon to pay £200 compensation for the damage to the car, Sheriff Martin-Brown told him: "Your record shows that your offending has slowed down."