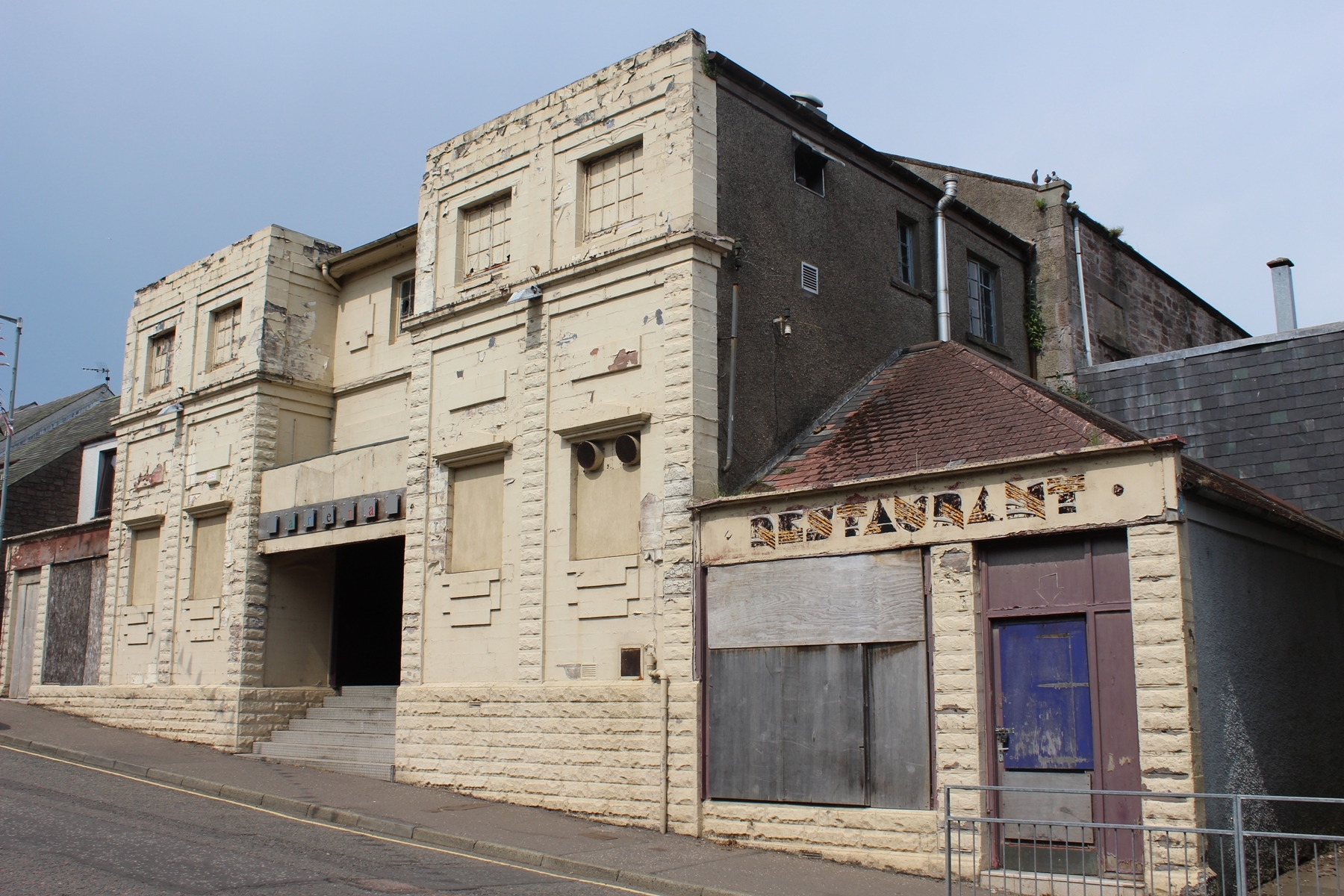 The new owners of Brechin's derelict former Flicks nightclub have been challenged to crack on with delivering a fresh lease of life for the one-time clubbers' paradise.
The gauntlet has been laid down by a town councillor after he expressed disappointment the local authority had missed out on snapping up the High Street hotspot at auction.
Brechin and Edzell SNP member Kenny Braes raised the issue of the empty building after highlighting its removal from the council's housing capital plan.
The 1920s art deco former cinema had been owned by Irish developers before it went under the hammer earlier this year.
Angus Council said it might be interested in the building if the price was right.
It is understood the authority was outbid and no plans have yet been submitted for its future use.
Proposals were previously drawn up to convert the substantial property into flats.
Mr Braes said: "It has been an eyesore for a considerable time and it is probably one of the most annoying things to the people of Brechin.
"I'm a bit disappointed we couldn't have bought it and done something constructive with it, but I understand the costs may have been prohibitive.
"I would hope that whoever has bought it is going to do something positive with it, and I would be happy for them to get in contact with me," he said.
Brechin Community Council chairwoman Jill Scott said: "Seeing something positive done with Flicks can't come quickly enough and I agree with the hope that the new owners will get moving on whatever plans they have with it.
"However, it's a big project and we understand there is asbestos in the building so it will be a challenge for the new owners.
"It's not just the Flicks building which is letting the High Street down, the state of the property on the other side of the close is absolutely atrocious.
"It was closed off last year for fear of stuff falling down on people and we have been pushing for enforcement action on it.
"Hopefully if the Flicks project moves forward pretty quickly then we may see some action to deal with the other buildings nearby," she said.