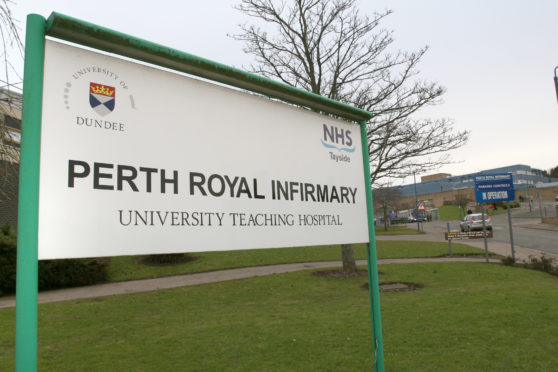 An Angus politician is demanding a "line is drawn in the sand" to end health service cuts which she claims are discriminating against her constituents.
Scottish Conservative MP Kirstene Hair sought assurances from NHS Tayside Chief Executive Grant Archibald there will be no further loss of local services.
She wrote to the health chief after the closure of a urology clinic at Ninewells Hospital in Dundee, with the service consolidated at Perth Royal Infirmary.
Ms Hair claimed Angus patients are travelling "unreasonable" distances within the NHS Tayside health board area and were facing "far greater challenges" in attending appointments.
In her letter she urged the health board to "draw a line in the sand" to assure Angus residents there would be no further loss of local services.
She said: "I have a number of concerned constituents forced to travel completely unreasonable distances.
"Once again, Angus residents are being penalised as services continue to be further centralised.
"In one case, NHS Tayside requires a patient to travel from Arbroath to Perth for a urology appointment. That is a round trip of over 75 miles, and completely unacceptable.
"Other constituents who live in areas far more rural face even greater challenges.
"Those hit hardest will almost certainly be the most vulnerable in society, specifically due to a declining public transport network.
"It is time NHS Tayside and the Scottish Government ruled out moving any more services away from Angus."
NHS Tayside Acting Medical Director Professor Peter Stonebridge said changes have reduced waiting times for urology patients across Tayside.
"We were very aware earlier this year waiting times were too long and therefore clinicians developed a plan to ensure patients could be seen quicker.
"The new urology service at PRI opened on June 18 .
"The centre operates as a one-stop facility; the major benefit for patients is many procedures and tests can be carried out on the same day, reducing the need for multiple hospital visits.
"This new way of working means patients from Dundee and Angus travel to Perth for their urology outpatient appointment.
"However, with the introduction of the one-stop clinic, most patients will only need to travel to one appointment.
"Local treatment for chronic care such as for bladder cancer surveillance will still be available at Stracathro, PRI and Ninewells.
"The new service means there will also be around 3,000 additional outpatient appointments every year."
A Scottish Government spokesperson said: "It is for local NHS Boards to plan and deliver safe, high quality and sustainable services to local people.
"NHS Tayside are clear the new urology service at PRI will offer major benefits for patients across their area through reduced waiting times and fewer hospital visits, with most patients needing only one appointment."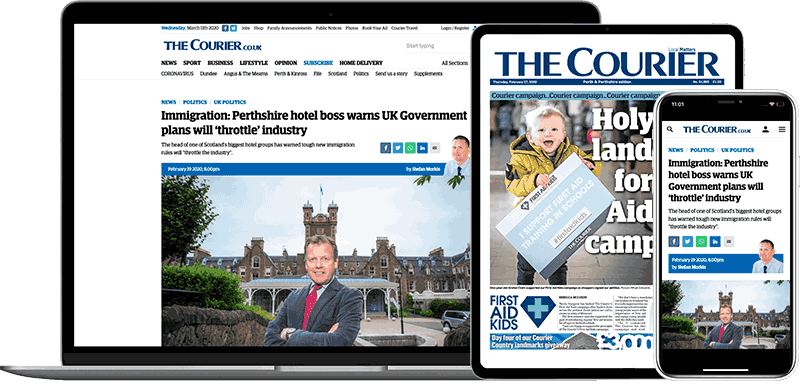 Help support quality local journalism … become a digital subscriber to The Courier
For as little as £5.99 a month you can access all of our content, including Premium articles.
Subscribe