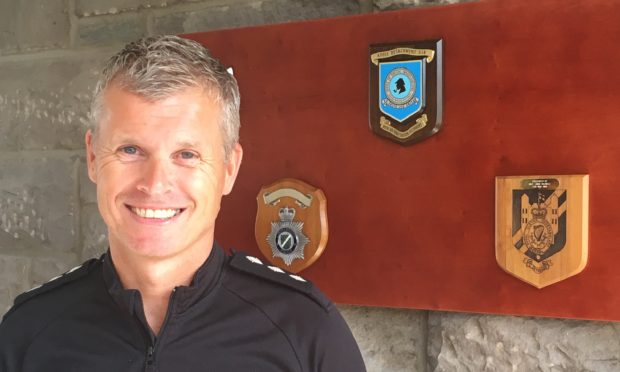 A "county lines" drugs gang has been repelled after an incursion into Angus, according to the area's top policeman.
Chief Inspector Wayne Morrison, in his first press interview since becoming local area commander for Angus earlier this summer, said police had become aware of a gang with links to Dundee and North West England operating in Arbroath.
He said Angus officers had supported their Dundee colleagues to quickly "stamp out" the problem.
"County lines" refers to criminal gangs that export illegal drugs out of bigger cities and into smaller towns. It is a growing problem in England, with reports of children as young as 14 being coerced into working as drug dealers in small communities.
Chief Inspector Morrison said: "The Angus team assisted in a Dundee-based investigation. I'm told there was a county lines-style thing trying to establish itself in Arbroath but we quickly stamped that out. At the minute, touch wood, we don't seem to have that problem."
"Angus has a number of reasonably-sized towns but not big cities and newcomers trying to muscle their way in will soon get noticed and the intelligence will come back about these people."
He said the location of Angus towns between Dundee and Aberdeen could make them a target "but at the moment we are not aware of it being a major problem."
Officers recovered £280 of heroin and £150 of cocaine after searching a property. A woman was arrested and charged in connection with the alleged supply of controlled drugs. She is due to appear in court on September 30.
Mr Morrison, who lived in Monikie for 13 years and played football for junior side Carnoustie Panmure for 12 years, said other issues dominated police time in the county.
He said the level of domestic abuse had "surprised" and concerned him since starting his new job.
"I was aware of it but I am surprised with the number of domestic incidents across Angus. That seems to account for a lot when we check out list of what has happened over the last twenty four hours.
"The volume of crime is a lot less than Dundee, but the volume of domestics surprises me."
"We have had a lot of analysis work done. A lot of the violence done within Angus is done within the private setting, as opposed to the public setting."
He said that made it more difficult to tackle.
"We're good at policing the public things. We know when the licensed premises will come out, but how do you stop something that is going to happen in somebody's house?"
He said he did not believe Angus had a specific problem with violence, despite a number of high-profile incidents including the murder of Steven Donaldson in Kirriemuir.
"That was a one off. Because Angus is smaller, people notice it [violence] more. But I don't see a real issue here," he said.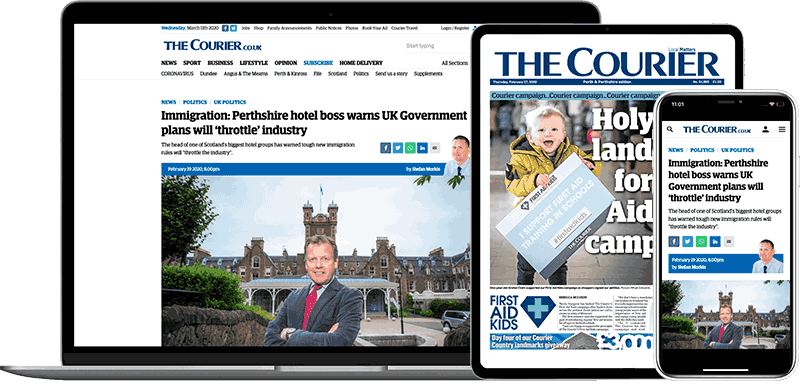 Help support quality local journalism … become a digital subscriber to The Courier
For as little as £5.99 a month you can access all of our content, including Premium articles.
Subscribe