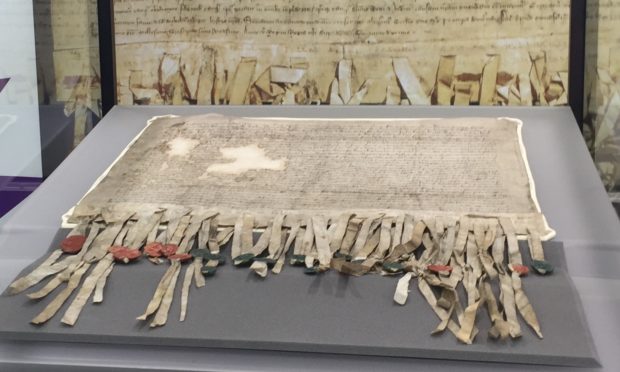 A war of words has broken out after an Angus councillor accused the Scottish Government of failing to support the 700th anniversary celebrations of the Declaration of Arbroath.
Arbroath East and Lunan Councillor, Derek Wann, hit out, saying community groups had been "left to simply get on with it."
He said: "I absolutely commend the incredible amount of work that is going on in the area to promote this milestone and there are some fantastic projects in the pipeline.
"However, the Scottish Government, despite appointing a minister for the event, have failed to show any leadership in this at all.
"That's a real shame when Arbroath and Angus could really benefit from the kind of positive national and international exposure these celebrations should bring."
 The planned programme of events include a choral work performed by 300 singers in the ruins of Arbroath Abbey, a three panelled embroidery telling the story of medieval Arbroath, a colourful procession through the town and a range of events celebrating Angus food and drink.
Norman Atkinson, a local historian and member of the Declaration of Arbroath Forum, said: "It has been really disappointing that the Scottish Government has provided so little support to community organisations who are working to organise these celebrations.
"This important milestone in the documents history should hardly have come as a surprise to the Scottish Government, and their approach to these events is appalling."
The document is a letter written in 1320 by the barons and whole community of the kingdom of Scotland to the pope, asking him to recognise Scotland's independence and acknowledge Robert the Bruce as the country's lawful king.
Parliamentary Business and Veterans Minister Graeme Dey said: "The Scottish Government is fully behind efforts to ensure the historic 700th anniversary of the Declaration of Arbroath is marked in an appropriate way.
"The recent announcement that the Declaration of Arbroath will go on public display for the first time in 15 years is just one event planned to celebrate this landmark anniversary.
"The Declaration of Arbroath is rightly regarded as Scotland's most iconic document. That is why we are vigorously supporting a wide range of events to mark this important occasion and any suggestion to the contrary is untrue.
"Not only is this document of historic and cultural value to Scots and those of Scottish descent, but its influence spreads far and wide and we are ready to welcome visitors from across the globe to join anniversary celebrations in Edinburgh, Arbroath and across Scotland."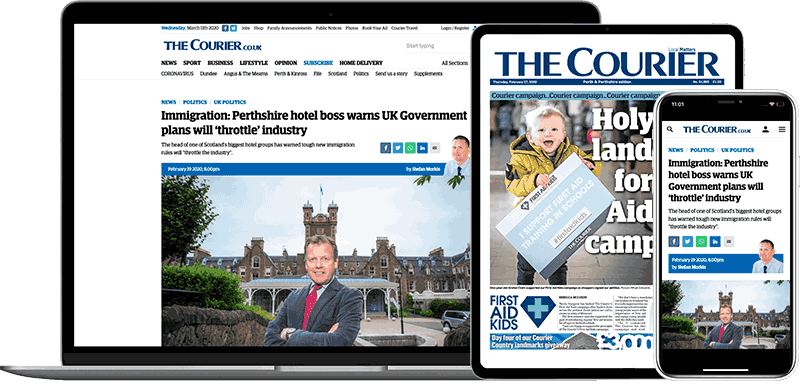 Help support quality local journalism … become a digital subscriber to The Courier
For as little as £5.99 a month you can access all of our content, including Premium articles.
Subscribe