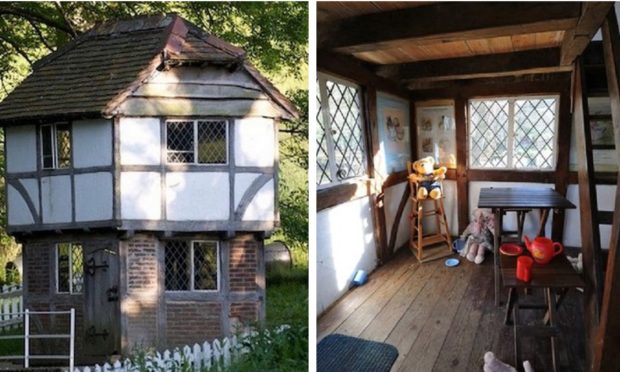 A Wendy house inspired by the wash-house in the back garden of Peter Pan author JM Barrie's Kirriemuir home is expected to fetch a five-figure sum at auction next month.
The quaint timber-framed playhouse has been a fixture in the grounds of the Prinknash Bird and Deer Park, near Cheltenham in the Cotswolds, for decades.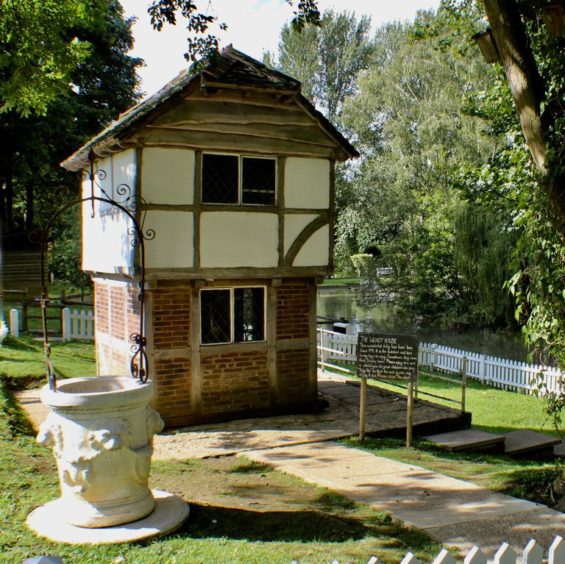 The two-storey house was built as one of the attractions in the park created by a local artist in the 1970s, which is due to welcome its final visitors on September 1.
Auctioneers at Gloucestershire firm Chorley's hope the house could fetch between £12,000 and £15,000.
It is described by the company as "the unique opportunity for another public attraction or a private individual to acquire a stunning area for children's parties or perhaps a spot of quiet contemplation for a (small) adult".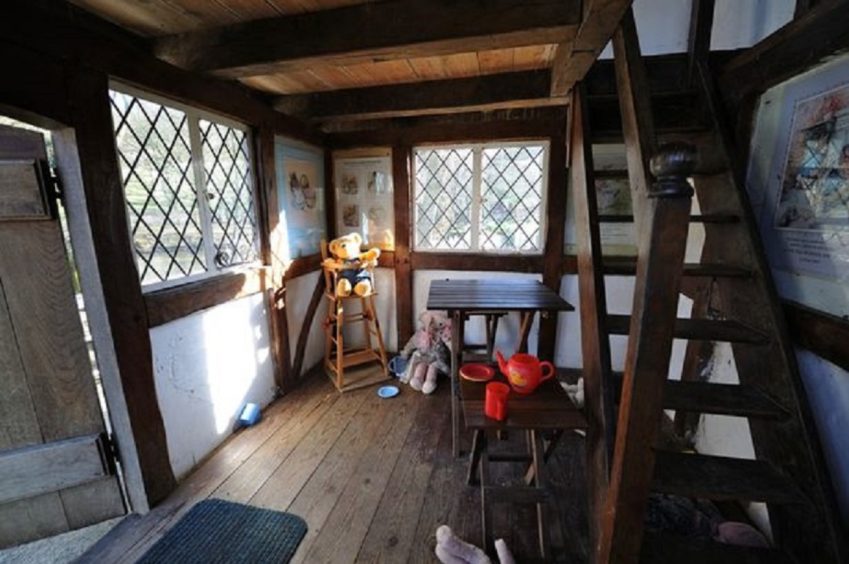 The inspiration for the mini des-res was the brick wash-house which still sits in the back garden of Barrie's birthplace in Kirriemuir's Brechin Road.
It was in the Angus author's most famous play that the first Wendy house appeared, built for Wendy Darling on the ground where she fell after being shot by the Lost Boy Tootles.
Barrie created a prop house for the first stage production of the play in 1904, put together so it could be built up quickly around Wendy during a song.
Her brother John's hat was used as a chimney, with a slipper for the door knocker.
The success of the play quickly led toy manufacturers to create replicas of the stage house and Wendy houses have been a feature in gardens ever since.
Barrie's Birthplace garden received its own unusual addition earlier this year when a life-sized driftwood sculpture of Tick Tock the crocodile was put in place there.
Internationally-renowned artist James Doran-Webb, whose large scale creations are enjoyed by tourists in locations including Singapore, was commissioned to recreate the croc which infamously took the hand of Captain Hook.