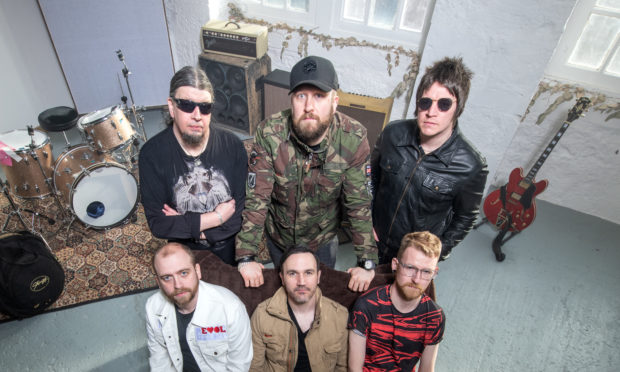 Members of a Tayside rock band who have signed with an American record company are pausing their celebrations to climb Britain's highest mountain to raise funds for a terminally ill little boy.
Emerald Sunday will trek to the summit of Ben Nevis on September 7 to perform a 45-minute acoustic set for the family of four-year-old Leo Davidson, from Kirriemuir.
His parents, Claire and Richard, are busy making memories with their son who is one of only 150 in the world with the rare life-limiting genetic condition infantile neuroaxonal dystrophy.
He has a life expectancy of between five and 10 years after inheriting the condition from both parents, who are carriers of the gene in a one-in-a-million chance.
The band's impromptu session will be screened on Facebook Live in the hope of raising more than £1,000 to allow the Davidsons to have a family holiday at Disney World in Florida with Leo, one-year old Pyper-Rose and 10-year-old Taylor.
Four of the original band members are from Kiriemuir – guitarists Alan Hunter and Matthew Fleming, bassist Scott Crawford and keyboard player Andrew Taylor, with lead singer Mike Martin hailing from Dundee and drummer John Morgans from Montrose.
They are performing at a fundraising music night for the family in Kirriemuir on September 21 but wanted to challenge themselves to raise more.
Alan said: "We welcome anyone to join us on this expedition, we want to raise as much money for Leo and his family as we can.
"We want to do our bit to keep the smile on this brave little boy's face. We are hoping there will be about 30 of us on the day.
"We are all novice climbers, it is going be a challenge but that's what it's all about.
"When you see what Leo is facing every day we have nothing to moan about. He is just amazing."
The band is riding the crest of a wave after years of hard graft.
They came together in 2008 as a cover band playing local gigs, with Alan beginning to write their own material.
He continued: "Eleven years on we have no covers, it's all original stuff."
They are busy finishing their second album after signing with Los Angeles-based Rock Avenue Records USA under the Sony Universal umbrella.
They caught the eye and ear of talent scouts after their track, 'Streets of Harlem', topped the Scottish New Music Chart and their self-titled album reached No. 17 on the Amazon Rock Chart.
Alan said: "This is a dream come true for us.
"We have a second album, 'Willow', coming out soon. We hope to broadcast live from the top of Ben Nevis at 12pm on September 7 but will keep our fans updated on the day."
To donate visit www.gofundme.com/f/emerald-sunday-live-from-the-peak-of-ben-nevis?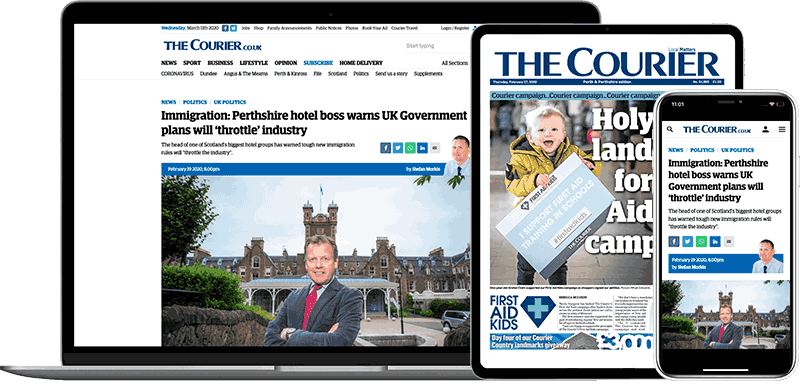 Help support quality local journalism … become a digital subscriber to The Courier
For as little as £5.99 a month you can access all of our content, including Premium articles.
Subscribe