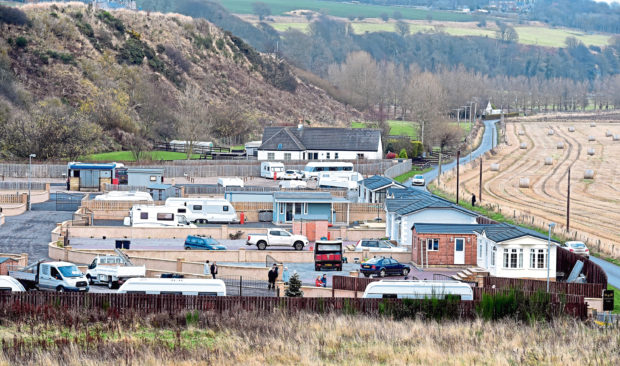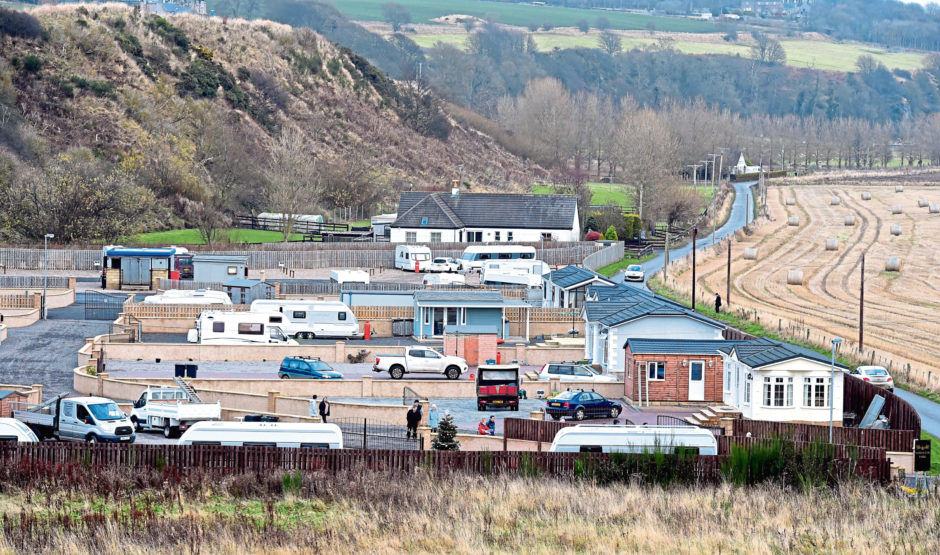 Another month of delays in the St Cyrus Traveller saga has been described "unacceptable".
Aberdeenshire Council approved retrospective planning applications from the Travelling community for North Esk Park at St Cyrus on June 26.
The full council's decision was made against the advice of its own officers.
The key opponent of the pair of retrospective planning applications was the Scottish Environment Protection Agency (Sepa).
It said land on which the caravans have been situated since 2013 is unsuitable due to the risk of flooding.
Because Sepa has objected to the plans, the applications were referred to Scottish Government ministers.
Ministers must inform the planning authority whether the application will be called in or cleared within 28 days – although this can be extended.
The deadline is Monday but it has now emerged Scottish Ministers want more time to decide.
The first application for the nine-stance caravan park was extended on Friday morning.
That means the deadline for further consideration is now September 30.
It seems likely the other application for the permanent 10-stance caravan park will also be extended early next week, also for further consideration.
North East Conservative region Scottish Conservative MSP Liam Kerr said: "I have every sympathy with members of the St Cyrus community, who just want an end to this interminable process.
"Another month of delays is unacceptable. Scottish Ministers need to deal with this, and now.
"They have all the facts and have done for some weeks. The uncertainty is doing no one any favours."
A previous application, approved by councillors in 2016, was called in by the Scottish Government when Sepa objected, revealing the site had flooded in 2002, 2012, 2013 and 2015.
Ministers overturned the permission and Travellers were given until July 31 last year to clear the site.
The council then agreed to extend the deadline by six months before fresh applications were lodged.
If an application is called in, it gets considered by a reporter from the planning and environmental appeals division (DPEA).
Timing for DPEA's consideration of a case will be dependent on the course taken and the volume of information relating to the case.