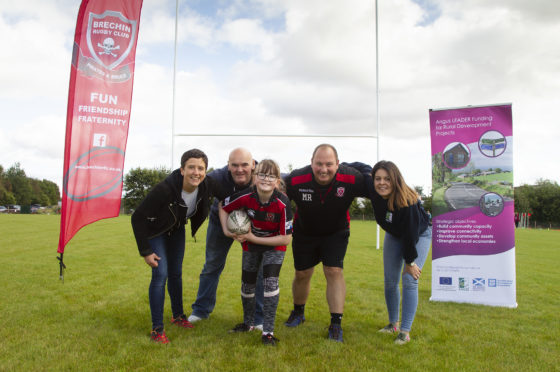 A talented young Angus schoolgirl who swapped country dancing for rugby will have a night to remember when she steps onto theMurrayfield turf as a Scotland mascot.
Nine-year-old Kaylagh Tough, a primary five pupil at Andover Primary, plays for Brechin Rugby Football Club's Pirates after ditching her dancing pumps for rugby boots.
The attraction has proved contagious, with her dad Robert now playing for the club's over-35's team.
The Toughs are looking forward to their special visit to the home of Scottish rugby at the national team's World Cup warm-up game against Georgia.
Kaylagh will be representing Angus LEADER-supported Brechin RFC at the match.
Proud Robert said he had "goose-bumps" when he was told Kaylagh will be a team mascot.
He said: "Kaylagh plays for the club's P4/5 team.
"She used to go to country dancing but decided to try rugby – and I have followed in her footsteps.
"I was down at the club a lot, taking her to training, so thought I would get involved. We were delighted when she was chosen."
Robert, 45, his wife Christine and their daughter Alisha, 11, will travel to Edinburgh with Kaylagh for the game.
Kaylagh will meet the Scottish squad before their trip to Japan for the Rugby World Cup, which begins on September 20.
Robert said: "Kaylagh has to be there early for a meet and greet with the Scottish team.
"She will meet other mascots before she is taken through the tunnel on to the pitch.
"We have never been to a big rugby game before and are all excited. I've always wanted to go to a Scotland game but don't think we will be able to top this."
Angus LEADER, supported by The Scottish Government and hosted by Angus Council, also has a connection with the visiting side.
In partnership with global aid organisation Mercy Corps it supports rural development programmes in the mountainous area of Borjomi.
A spokesperson for Angus LEADER, an EU rural development programme, said: "It never occurred to us we would enjoy connections such as this when we were pinpointing Georgia on an atlas in 2015.
"We're delighted Kaylagh will be representing her club, Brechin and Angus at Murrayfield on Friday."
Mairi Gougeon, MSP, Minister for Rural Affairs and the Natural Environment added: "Angus LEADER has supported the Brechin RFC with their ambitious development plans, but have also been working with MercyCorps UK to support rural development in Borjomi, Georgia.
"LEADER hope to build on these rural/rugby connections but here's hoping Scotland wins on Friday."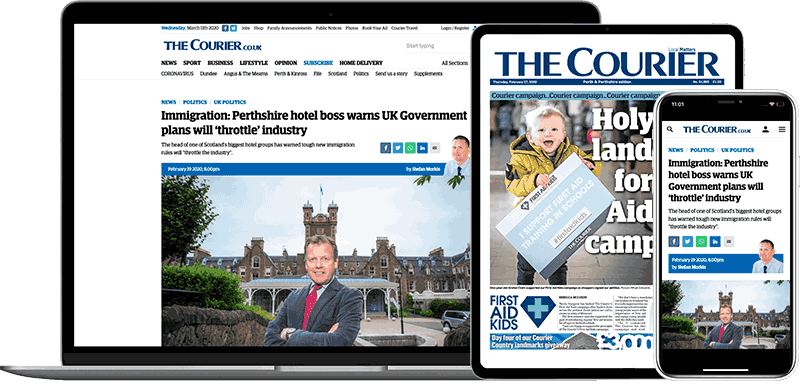 Help support quality local journalism … become a digital subscriber to The Courier
For as little as £5.99 a month you can access all of our content, including Premium articles.
Subscribe