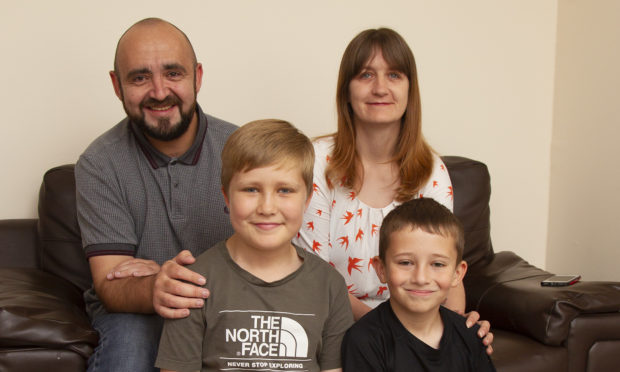 A Tayside schoolboy battling cancer, with dreams of making it as a top footballer, has vowed to help save lives.
Aiden Marshall, 11, had completed only three training sessions with the Montrose Youth FC when his world was shattered with the news he had been diagnosed with leukaemia.
It meant putting his life on hold and enduring chemotherapy and eight blood transfusions as part of three years of treatment.
This September- Childhood Cancer Awareness Month – Aiden has been chosen in Scotland to launch TK Maxx's Give Up Clothes For Good campaign, in support of Cancer Research UK for Children & Young People.
Aiden and his family are urging people to help more children and young people survive cancer by donating pre-loved quality clothes, accessories and homeware they no longer need to their nearest TK Maxx store.
When sold in Cancer Research UK shops, each bag of items donated could raise up to £30 to help fund dedicated research in to children's and young people's cancers.
Aiden, a first year pupil at Montrose Academy, is one of around 350 youngsters in Scotland diagnosed with cancer every year.
His parents, Theresa and Jon, know first-hand how important research is in helping to save more lives.
Theresa said: "Aiden is still here, still fighting and he's my hero.
"Every parent dreads to hear the news their child has cancer but I'm so proud of how Aiden has dealt with whatever life throws at him."
She said ever since Aiden was a toddler he's always had a ball at his feet.
"It's been all about football forever and I know he's determined to get back in to football just as soon as he's better."
Aiden was diagnosed with acute lymphoblastic leukaemia, a cancer of the while blood cells, in March 2018.
He spent five weeks in hospital, including three days in a high dependency ward after suffering seizures.
He has gradually recovered, supported by family, friends and staff at Southesk Primary in Montrose where he was then a pupil, and his footballing heroes were also keen to help.
Sean Dillon and Andrew Steeves, two favourite players from Montrose FC, visited Aiden in hospital just after Christmas.
In January he was team mascot for Montrose FC at a match against Dundee United and was later mascot for Montrose Roselea JFC.
Whilst his treatment continues until 2021, his family say they are getting there.
Theresa added: "It's thanks to research that children like Aiden are doing so well today.
"That's why raising funds for Cancer Research UK for Children & Young People is so important."
Donations can be made at any TK Maxx store, including at the Gallagher Retail Park, Dundee.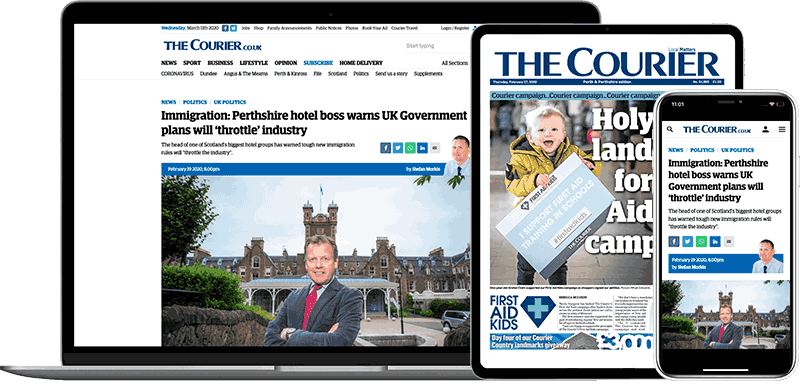 Help support quality local journalism … become a digital subscriber to The Courier
For as little as £5.99 a month you can access all of our content, including Premium articles.
Subscribe