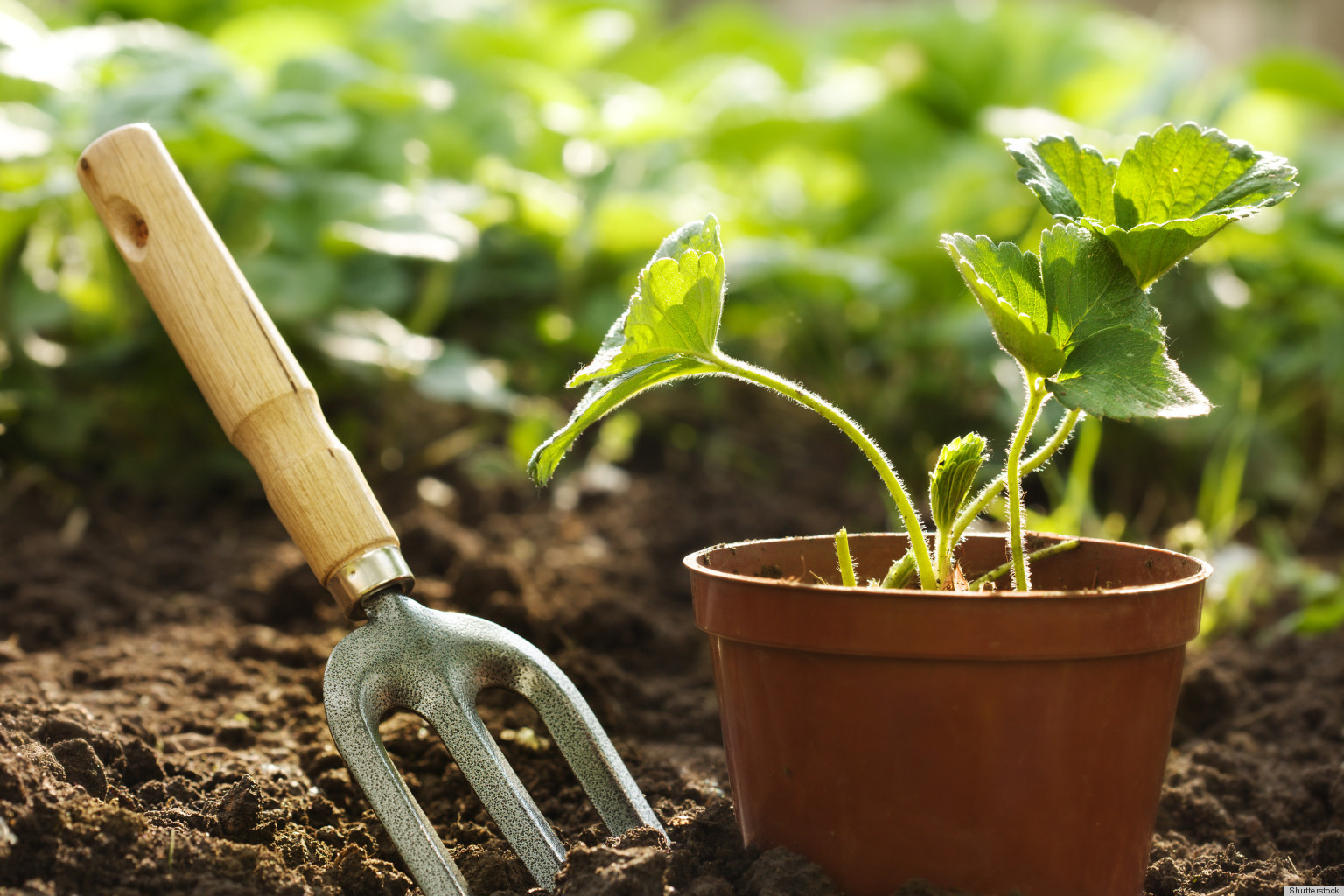 A Tayside church is using gardening to fight loneliness and save lives.
The community garden at the Strathairlie hub building in Arbroath is one of three wellbeing groups which have been established by St Andrews' Church.
Other initiatives include a drop-in centre and a community choir.
The church was the focus of a shared event on Tuesday alongside Angus Mental Health and Wellbeing Network and Angus Community Planning Partnership to mark World Suicide Awareness Day.
Rev Martin Fair said: "A small, dedicated team of St Andrew's members has put in a considerable amount of digging and clearing work and building raised beds at the community garden, which are already planted and beginning to turn green.
"There's plenty of evidence to suggest community gardening is a great means of  meeting others and improving inner-health.
"The church hopes that many folks, green-fingered or not, will find this new space to be a little garden of Eden right in the heart of the town."
Mr Fair said the church's three projects were designed to enhance wellbeing and inclusion and "to offer space for good old-fashioned listening and caring".
He said: "A community choir meets every Tuesday evening and is open to anyone, whether you'd consider yourself a singer or not.
"The emphasis is on fun and social interaction and many are already reporting that they're leaving afterwards feeling uplifted and better about themselves.
"The  Thursday evening drop-in is now up and running and as with the choir and garden, it's open for anyone to walk in.
"The emphasis is on good listening over a warming mug of tea and though much has changed in our brave new digital world, it remains true that sharing how we feel with someone who cares can make just enough difference to keep us going."
Other awareness-raising activities taking place this week in Angus include Police Scotland asking pubs and restaurants to use suicide prevention drinks mats.
Angus Alive have also been distributing information cards in their libraries and sports facilities and Penumbra has sent out suicide prevention information car air fresheners to local garages.
An NHS trainer has also been providing suicide prevention training and safety planning training.
Full details of the three projects in Angus can be received from the St Andrew's church office on 01241 431135.
In Angus there are support services available.
There is also the Tayside suicide prevention website www.suicidehelp.co.uk.