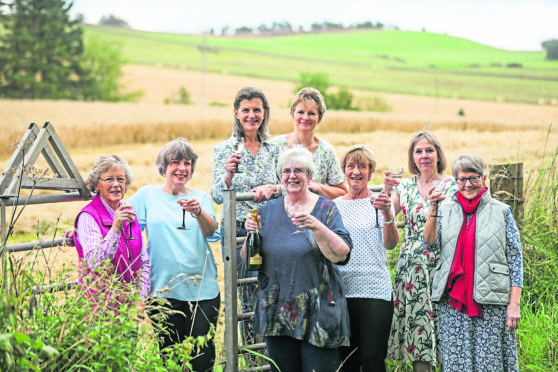 'Rural wifies' in Tayside are proving to be trail-blazers on the world stage as part of a global network.
The Associated Country Women of the World (ACWW) is a worldwide organisation  set up to empower women to participate in decision making, civil society, education and entrepreneurship, in order to lift global standards of living.
Local women have been a strong voice in the ACWW including current SWRI chairwoman, Linda Retson of Blairgowrie, who proposed a motion on reducing the use of plastics to the ACWW World conference in Melbourne in April.
It has now been adopted and members are lobbying their governments on the issue.
Local members from Tayside and Fife will again be represented when the ACWW European conference is held in Scotland at Clydebank's Golden Jubilee hotel in October.
May Kidd, of Kirriemuir, who was SWRI national chairwoman from 1993 to 1996 and also the ACWW World President from 2010 to 2013, said: "SWRI has been a member of ACWW since before my time.
"Most institutes in Angus have a 'pennies for friendship' collection box, in which members donate to ACWW regularly.
"It keeps our link alive."
Delegates are paying for their own entry and accommodation at Clydebank but the SWRI is now raising money to introduce them to Scottish culture.
SWRI is contributing to provide a piper, supplying flowers and members are also making tartan corsages to give each delegate to wear and take home as a souvenir.
In Angus, Menmuir institute is holding a prosecco afternoon tea in Menmuir hall on Sunday while Cortachy branch will donate a share of funds from a silent auction at Memus hall in October.
Other institutes have raised funds from sales tables, quiz nights and a treasure hunt.
Memuir SWRI president, Frances Smith said: "Ticket sales are going well for both 1pm and 3pm sittings.
"Our members are busy with baking and other preparations.
"As well as the teas – with or without prosecco – we will be selling 'takeaway cakes'."
Founded in 1929, ACWW recently funded its 1,050th project and has invested more than £4.3m in project funding over the years, without any government funding.
Projects are aimed at the eradication of poverty, hunger, disease, gender inequality and abuse of women.
The routes to these goals are seen to be through increasing investments in women's human capital, especially education and improving access to clean water and sanitation management, sustainable developments in agriculture, energy and business, with due care for the local and global environment.
Women spend, on average, 90% of their earned income on their families, compared to 30-40% for men.
ACWW believes that increased control over income gives women a stronger bargaining position over economic decisions regarding consumption, investment and production and that families benefit when women have greater status and power within the household to improve child nutrition, which influences health outcomes and educational attainment.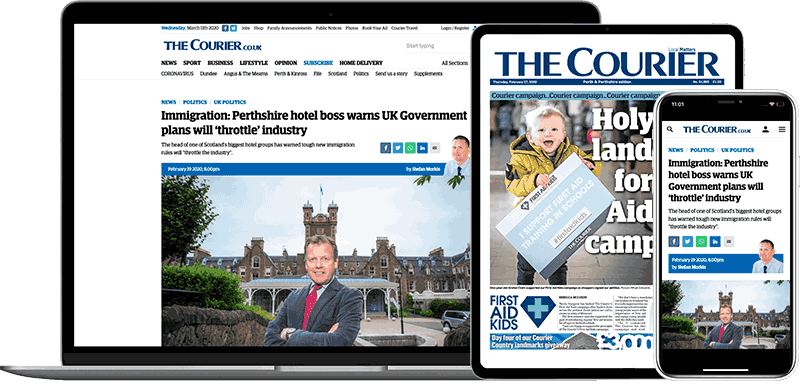 Help support quality local journalism … become a digital subscriber to The Courier
For as little as £5.99 a month you can access all of our content, including Premium articles.
Subscribe